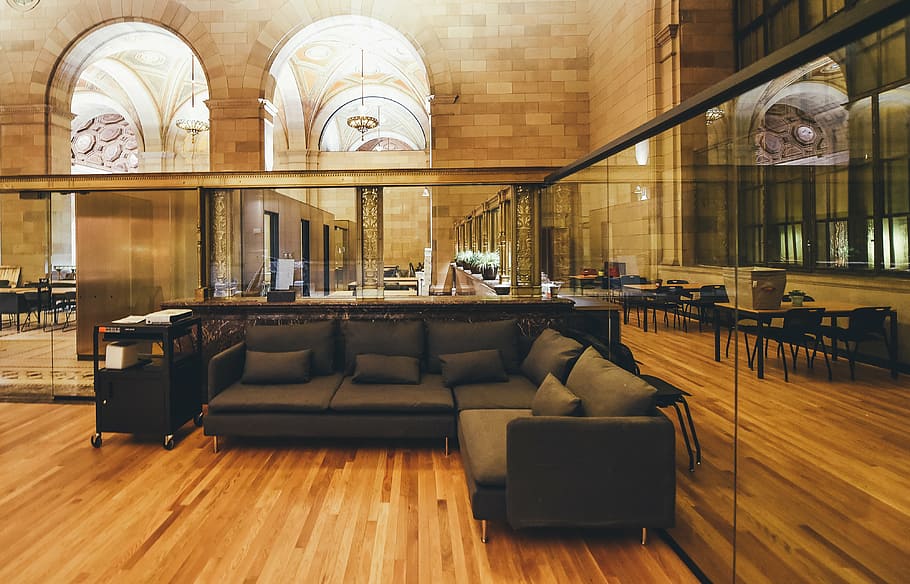 Imagine this scene. You are hosting a dinner event for family and close friends in your newly renovated home. The visitors cannot keep their eyes off the brilliant and luxurious marble and hardwood flooring.
Everyone declares that you might have spent a lot of money. However, you have your little secret. Luxury vinyl flooring deserves all the praise. Rather than splurging on high-priced flooring, you opted for a less expensive but yet brilliant option.
Will you love to take advantage of the perks of luxury vinyl flooring? Read through to learn why you should install this flooring system on your property. The decision saved time, money and, in the future, will be a great investment for your property.
What is Vinyl Flooring?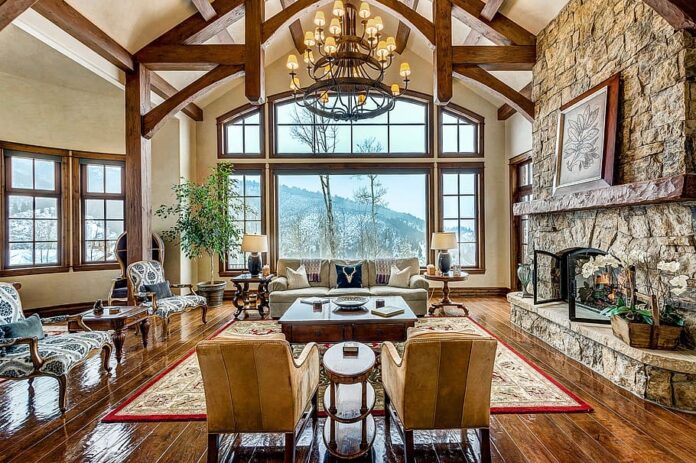 It is designed with top quality and resistant materials. The materials are layered together to make a single vinyl tile or long sheets that stick to the ground with a unique application procedure. It uses a similar engineering procedure, but the materials are of superior quality, emphasizing appearance and finish.
For instance, its alternatives could include marble tile, hardwood, or stone. The luxury alternatives replicate the appearance of natural flooring.
Advantages
It offers numerous benefits for property owners. From unlimited design options to cost savings, there is a vinyl look that fits every taste.
Cost-effective
Refinishing or installing your flooring system can cost a leg and arm. It is a competitively priced option that will save you.
Rather than spending your fortune on hardwood, vinyl floor planks will bring the desired appearance at the portion of the cost. That implies you will have a large renovation budget left to handle other projects or tuck away in the emergency funds.
Luxurious Appearance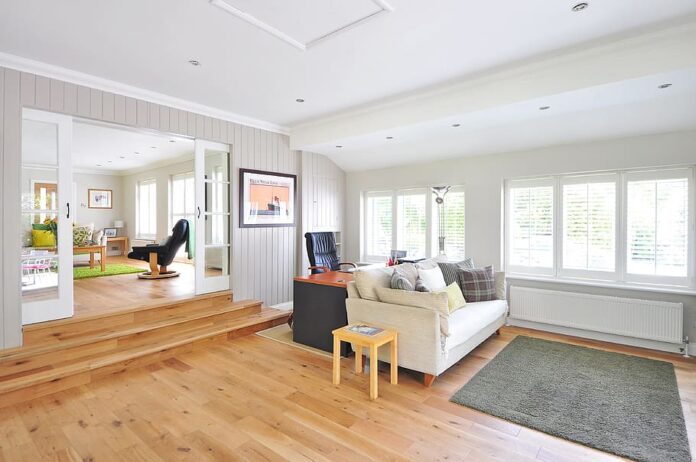 While it is a cost-effective option, it doesn't mean it's a cheaper choice. The luxury vinyl floor can trick even the well-trained eye. It offers a luxurious appearance for less money.
You will be surprised at the quality of detail, from grooves in wood patterns and unique graining to vibrate tile designs. It is an economical method to add luxury to your home.
For instance, you might take the risk of investing in an expensive kitchen remodel.
However, a luxury vinyl tile floor can upgrade your out-of-style space and create a fresh look that transforms your home entirely.
Waterproof
Spilling fluids on the floor might seem like a harmless accident. However, if you leave fluids staying for many hours on carpet or hardwood, you will have more significant issues to handle. Consider costly homecare problems such as mold growth and warped wood.
Avoid that stress as it's a naturally waterproof option. Any time kids spill their drinks in the playspace, you will not have to worry about clearing the mess.
Lower Maintenance
Since it is waterproof, it protects the quality of the flooring system and makes for easy maintenance and clean-up. All you need to do is wipe the floor with a paper towel or rage.
If you need a deep clean, you can utilize your preferred floor cleaner, warm water, and mop. With this floor, you will say goodbye to expensive floor waxing solutions and treatment. Unlike conventional tiles, it will not need grout cleaning or glazing treatment. A low maintenance floor is a perfect option for ever-busy homeowners who want to spend a lot of time living and less time maintaining or cleaning.
Versatile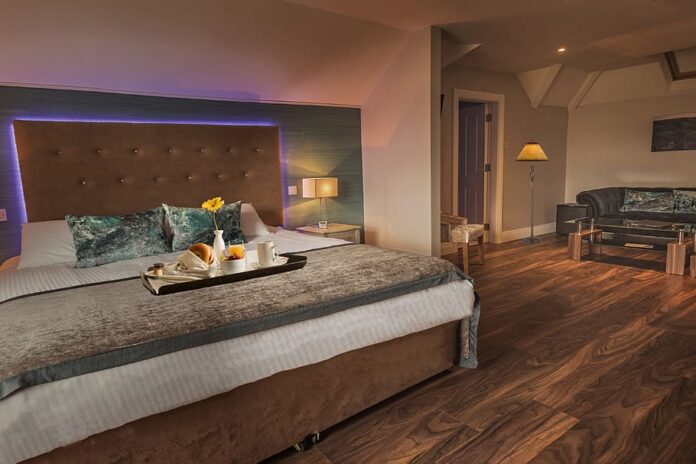 Although you can install traditional flooring such as hardwood or tile in a range of home spaces, luxury vinyl flooring is versatile. For instance, the floor fits any home style or interior. This means you can utilize the tile sheets in a modern or traditional bathroom. It can be utilized in open and large spaces such as basements. With vinyl flooring, you can get the material that works best for your particular space, irrespective of your design vision or taste.
Durable
If you have pets that scratch the floor or ruin your carpet, you should invest in luxury vinyl flooring. Unlike the traditional flooring alternatives, they are long-lasting and designed to last. With luxury vinyl floors, you will not have to worry about dents and scratches or even tile chipping. Its material helps in preserving the floors and general appearance.
The engineered materials assist in standing up the moving furniture, scratches, and wear and tear. Long-lasting floors will help enhance the looks of your home. When you want to resale the house, they can create an orderly look and might help increase the property's value.
Easy Repair or Installation
Installing tile and hardwood flooring requires a lot of labor and time. Since luxury vinyl is produced in large roller sheets or tiles, the installation procedure is straightforward. So, you will spend less money on labor.
The luxury vinyl floor installation procedure is easy and fast. Besides, this saves in labor expenses and can assist you and your household through the remodeling procedure.
A Fast Fix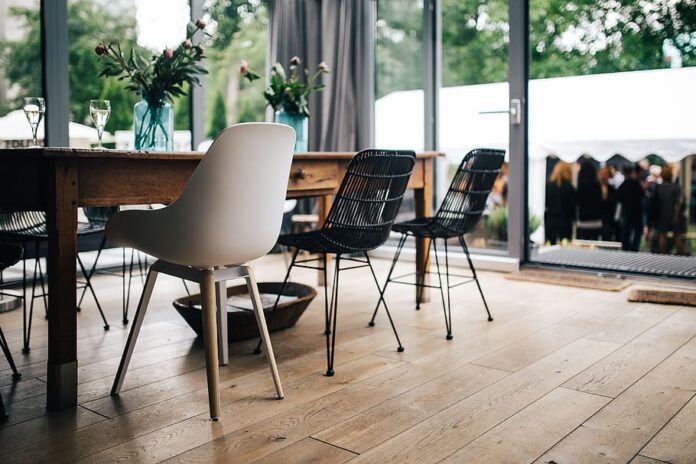 In the event the vinyl flooring buckles the edges come up, repairs are easy and fast. An installation expert will have the materials and tools to secure it to avert these problems in the future.
You will not have to worry about buying unique wood planks or hiring a tile grout expert to match the current flooring. Vinyl repairs are straightforward.
A Wide Range of Options
Do you have a unique design vision, or do you want a conventional yet charming style?
Then luxury vinyl flooring offers the design alternatives you desire. For instance, you can opt for the contemporary design and choose cool-tone hardwood planks, or you want a stunning look with a beautiful pattern floor.
Luxury Vinyl Floor Creates Beauty and Functionality in any Home
It is a practical option. It helps stretch your remodeling budget and improve the looks of a space. Irrespective of your design, taste, or style, its alternatives are countless.