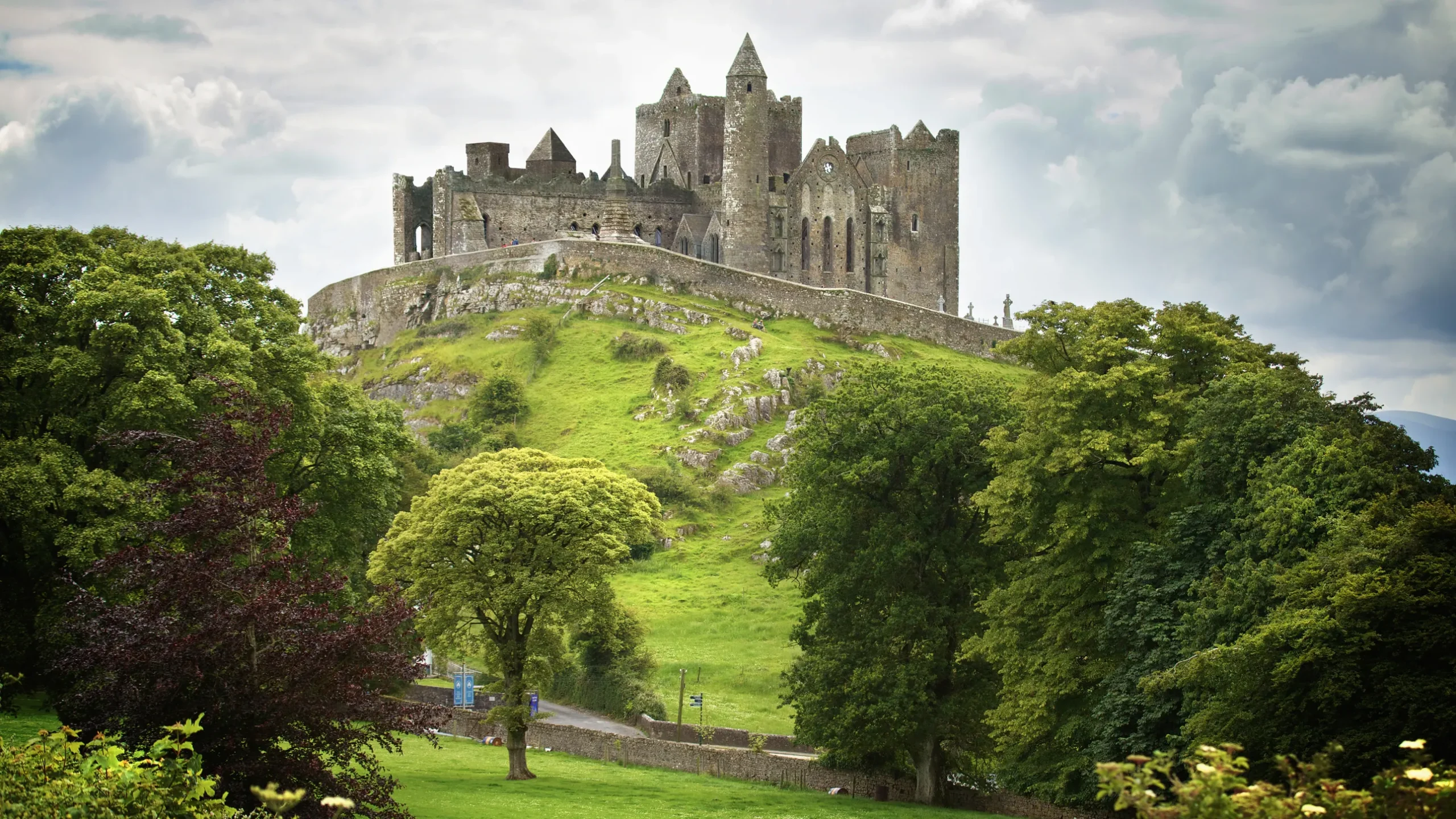 With its emerald green hills, fairytale castles, and dramatic coastline, it's no wonder that Ireland is one of the most popular travel destinations in the world. If you're planning a trip to this magical country, be sure to add these 7 must-visit destinations to your itinerary!
Is The Emerald Isle Truly an Extraordinary Gem of a Country?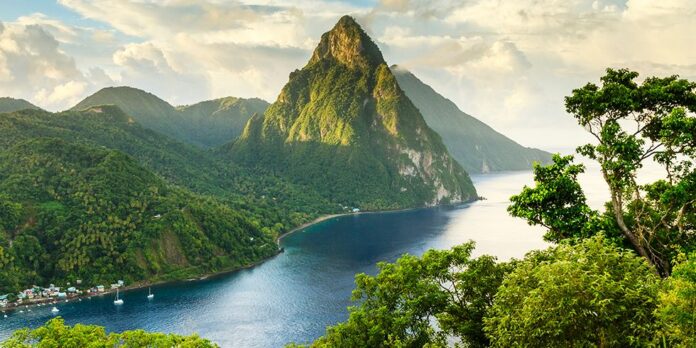 Ireland, with its stunning rolling hills, lively culture, and quaint towns, is one of the most captivating countries on the planet and often go to travel destination of many. Its age-old history, including traditional Celtic music and spirited pub life, makes it a popular place for travelers looking to experience something truly unique. But this magical country is not only about its heritage: Ireland boasts some of the world's most gorgeous scenery, from majestic mountains and national parks to miles of breathtaking coastline that sparkle in the sun. It also offers a wide range of unforgettable getaways, from a relaxing weekend at a luxurious countryside spa to an exciting adventure along winding coastal roads. All in all, Ireland is sure to delight travelers seeking an enchanting retreat with something for everyone!
Discover the wild beauty of the Cliffs of Moher
Few places in the world evoke such awe-inspiring reverence as the Cliffs of Moher. Located in country Clare, Ireland, this breathtaking landscape has enchanted visitors for centuries. Fearsome and dramatic, with heights reaching 214 meters (702 feet) at their highest point, these jagged limestone cliffs are an unforgettable site to behold. Dotted with walking trails and observation points, visitors can explore the cliffs for miles on end. The vast expanse of the Aran Islands can be seen from here, stretching out to the horizon and promising endless opportunities for exploration and discovery. Whether you're sunning yourself atop one of its many benches or peering over its dizzying drop-offs, prepare to be captivated by the wild beauty of this iconic Irish landmark – the majestic Cliffs of Moher.
Take a step back in time at Kilmainham Gaol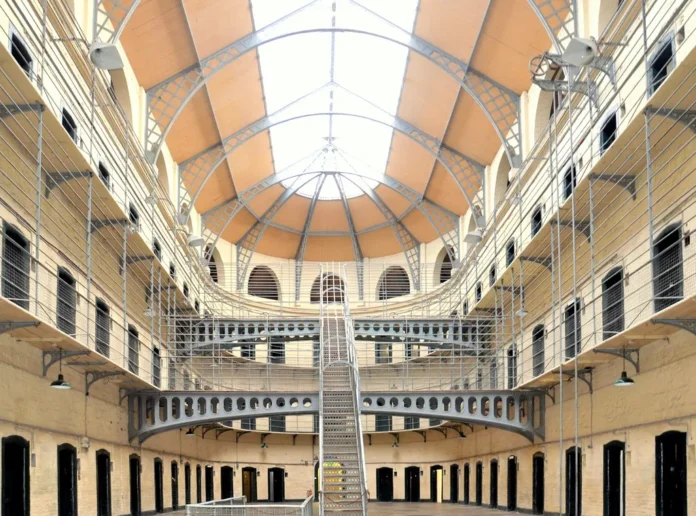 If you're looking for an out-of-the-ordinary experience, visiting Kilmainham Gaol is a must. Located in Dublin and opened in 1796, this museum offers a unique opportunity to walk among the prison's walls, get a glimpse of what life was like for inmates throughout centuries, and appreciate the cause of their suffering as you traverse the rooms and hallways dedicated to regional history. For those interested in Irish culture, it is especially compelling: Kilmainham Gaol provides an intimate insight into many political events that defined hundreds of years of struggle on this island. From leaders who fought for independence to the stories of those tasked with administering execution sentences – it will leave even the most seasoned travelers moved by the tales that reside within its walls.
Admire the Georgian architecture of Dublin's Merrion Square
Merrion Square, a charming public park located in the heart of Dublin, is quintessentially Georgian. The stately architecture that frames the square exudes grandeur and sophistication; warm sandstone facades rise to impressive heights, and leaded sash windows with ornamental fanlights recall the period's wealth of detail. With its distinctive terraces and precise divisions into segments, Merrion Square encapsulates the 18th-century phenomenon known as 'Georgian design'. It is a living tribute to an age that valued sensible planning and an eye for beauty – a must-see if you ever find yourself in Dublin!
Hidden Gems: The Aran Islands – A Journey Back in Time!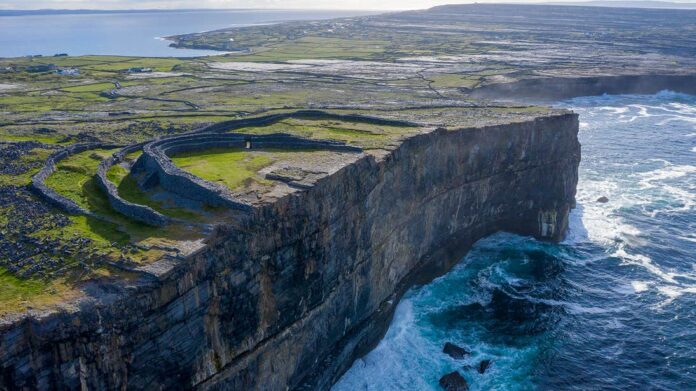 A trip to the Aran Islands in Galway Bay is a must for any traveler seeking an authentic, off-the beaten path experience. Boasting rugged natural beauty and history stretching back to the Bronze Age, visitors can explore ancient ruins as well as unspoiled landscapes of dramatic cliffs, pristine beaches & quaint villages. The area also boasts its own unique culture and language – Irish Gaelic – which still thrives today through traditional music, dance & cuisine that tourists can sample while they're there. For outdoor adventurers? Cycling routes abound throughout these three islands along with great hiking treks or sea kayaking opportunities perfect for capturing incredible vistas at every turn!
Get away from it all in the stunning Glendalough Valley
If you're looking for a way to escape the hustle and bustle of daily life, the stunning Glendalough Valley is the perfect destination. Nestled in a picturesque corner of Ireland, it's easy to leave your worries behind her. Whether you're looking for tranquillity or adventure, you can find something that suits your style. Take an invigorating walk through rolling hills dotted with birch wood and heather, have a picnic beside shimmering lakes, or simply take time out to enjoy the peace surrounded by nature. Don't miss out on this amazing opportunity – come explore Glendalough Valley today!
See Irish history come to life at the Rock of Cashel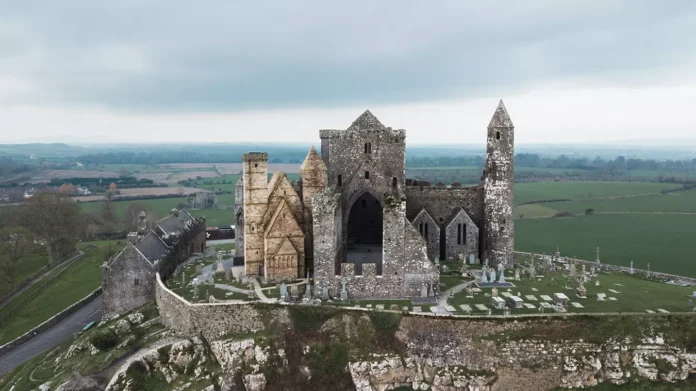 Take a journey back in time to the remarkable Rock of Cashel. Located in County Tipperary near the town of Cashel, this vibrant site is home to diverse historical attractions such as the 12th-century round tower and the frescoes in Cormac's Chapel. For those eager to learn about Irish history, the interpretative center located on-site offers informative audio-visuals about St. Patrick's role at this very place centuries ago. For an adventure truly worth experiencing, come and explore the fascinating world of ancient Irish heritage at the Rock of Cashel!
The Ultimate Irish Road Trip: Exploring the Breathtaking Beauty of the Ring of Kerry!
Journey back in time to a place of stunning vistas and ancient history on the Ring of Kerry, an iconic circular route that takes you through all Ireland has to offer. From magical lakes like Killarney's three gems – Lower Lake, Middle Lake and Upper Lake – to historic sites such as Staigue Stone Fort or Ogham Stones; awe-inspiring mountain ranges opening up onto dramatic coastal horizons befitting their long storied histories; there is something here for any visitor wanting a deeper experience into Irish culture. Immerse yourself with some outdoor activities too: from hiking trails winding around this rugged landscape, cycling across rolling hills bursting with life and fishing along inviting shorelines — your journey awaits!
A Must For The Bucket List!
A trip to Ireland is one of the most incredible journeys you'll ever take! From the wild beauty of the Cliffs of Moher to Dublin's architecture-filled Merrion Square, the Emerald Isle is filled with one-of-a-kind experiences and places that deserve to be visited. Whether you're looking for a bustling city excursion or an isolated countryside getaway, every corner of this stunning country offers something unique to explore. Add a side visit to Kilmainham Gaol or Glendalough Valley and top it off with a stop at Rock of Cashel, breathing in centuries old history both tangible and intangible, and you've discovered why Ireland truly stands out amongst other nations. To experience all there is to see here—old friends, personal stories, vibrant culture, breathtaking scenery—come explore today!