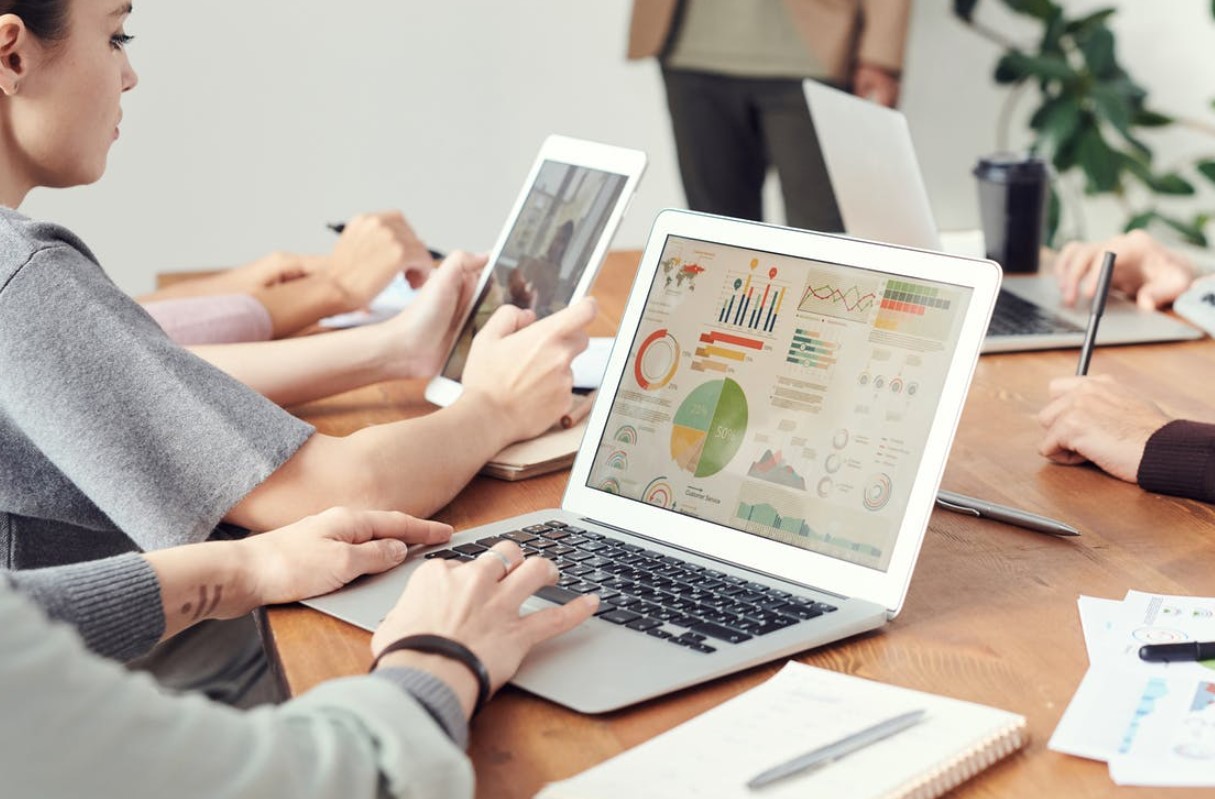 Now more than ever, the popularity of PDFs has skyrocketed with electronic communication taking place. The phenomenal impact it delivered on the world is that it has gradually brought us to a whole new level of paperless interaction. Having said that, relaying electronic documents today has undergone a massive transformation as a result of the innovation of PDF applications, like the Nitro Pro.
Just like any other PDF tool, Nitro Pro lets you make the most out of its superb productivity features like compressing, splitting, editing, adding, and removing elements like text and pictures on PDF documents. This is packaged with helpful tools that aim to deliver quality results for your PDFs.
If you care about exploring more PDF options apart from Nitro Pro, you are in the perfectly right place. Here are some other examples that can compete with Nitro Pro:
1. Adobe Acrobat
Adobe Acrobat provides a total PDF solution that brings plenty of capabilities. This enables you to create, sign, convert PDFs into different file formats, and read them. In addition, Adobe Acrobat gives you the power to share documents with your colleagues or anyone you intend to and have them affix their signatures without any sweat. Did you know that PDFs produced via Adobe Acrobat are meant to fit all types of displays? It guarantees that your conceived PDFs will come out not looking crappy and distorted because it is readable on all sorts of screens.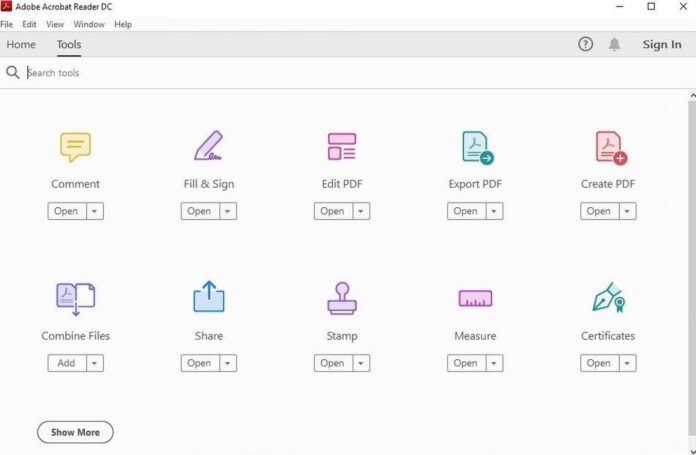 Why consider Adobe Acrobat?
Performs on the web, Android, Windows, and iOS devices which means working on your documents on any device is possible.
Active and enthusiastic developers that ascertain consistent system fixes and updates
2. UPDF
UPDF deserves a spot on this list with its vast options of PDF editor tools that allow you to read, edit text in PDF, adjust images, and organize your pages in PDF documents. This software truly understands all there is in working with PDF documents and at the same time, keeping an eye on higher productivity. The UPDF is integrated with the bright assets that are necessary to make you an efficient user. Amidst its trademark of being a naturally competent and simple software, the UPDF also provides everything for free.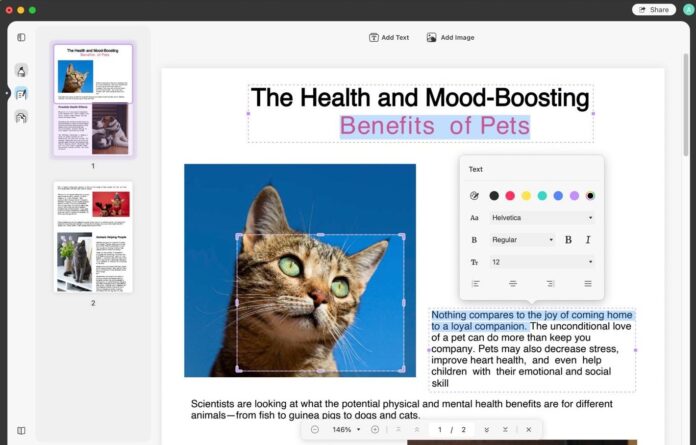 Why Consider UPDF?
As mentioned on features that make up the facade of UPDF, everything is for free! There is a way to enjoy premium-like access to PDF tools even without spending anything. It may be for free but it is dissimilar from other applications that incorporate distracting pop ads.
Hence, no ads are going to be seen in UPDF.
Fraud protection is valued as this is desktop software. Nobody else on the Internet can trespass on your files as they are saved on your local hard drive.
User design interface made to appear easy to operate. You will feel like you are using the application for quite some time already. Working on PDFs will never get disturbed by the loss of internet connectivity. This is operational even offline.
3. Kofax Power PDF
Power PDF(Formerly Nuance Power PDF) bestows PDF solutions such as conversion to other document formats, alterations to the page, and annotation of pages for a more meaningful reading of your documents. It boasts an unchallenging user interface that can make anyone feel acquainted with the application in a breeze.
With Nuance Power PDF being optimized for Windows 10-powered desktop computers and touchscreen devices, this assures that the editor would run without bumps and humps as they are specially customized for those aforementioned gadgets.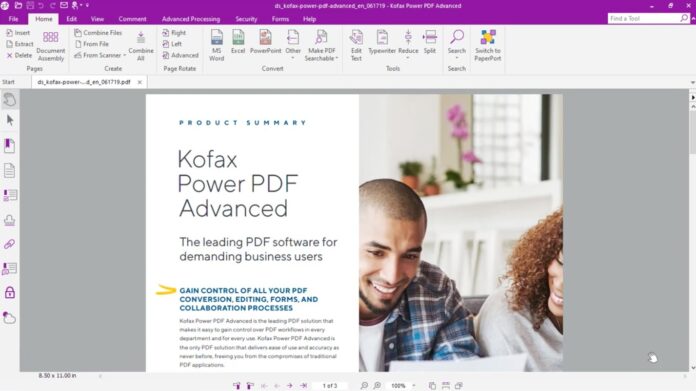 Why consider Nuance Power PDF?
This is a PDF tool recommended for businesses with a team of more than five people.
According to its website, the vendor even proposes flexible licensing programs for those wanting to utilize the app for many users.
Much more accurate rendering of documents no matter how massive the number of texts and pictures are in a single page
4. PDFelement
PDFelement has turned out to be one of the notable PDF editors due to its cost-effective nature. Navigation features in the app are a no-brainer to follow as they are intuitive. Aside from entitling you to make, secure, and modify your documents, PDFelement's 8th version got released to empower small and medium-sort companies by reevaluating their workflow as well as supplementing additional supportive features. Since then, pre-designed templates along with a text editor that flaunts a smart paragraph recognition were integrated into the application.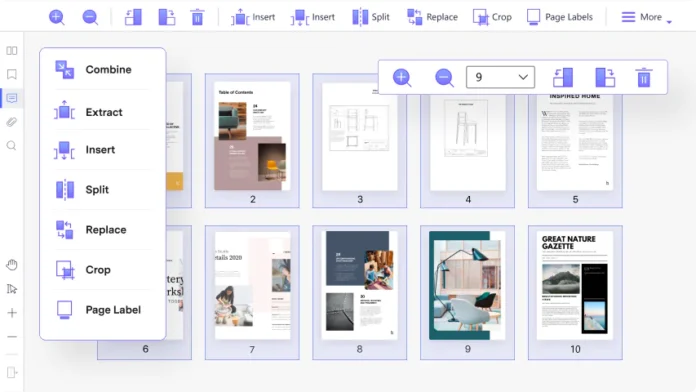 Why consider PDFelement?
This enables you to produce editable PDF forms from non-fillable documents.
Supports Windows 10, Mac, Android, and iOS platforms which is convenient as you can work with any device you are comfortable with
5. Foxit
Foxit caters to both individuals and businesses and functions just like most of the above-stated features. Substantial language support is Foxit's major strength with more than 41 recognized languages. Hence, it is no wonder why a lot of countries aside from the United States of America are using this as this helps them in converting their documents that are written in their language.
Foxit fosters the capability to connect, share, and hand in feedback in real time within a team as it partners up with solid software leaders like Google Drive and OneDrive.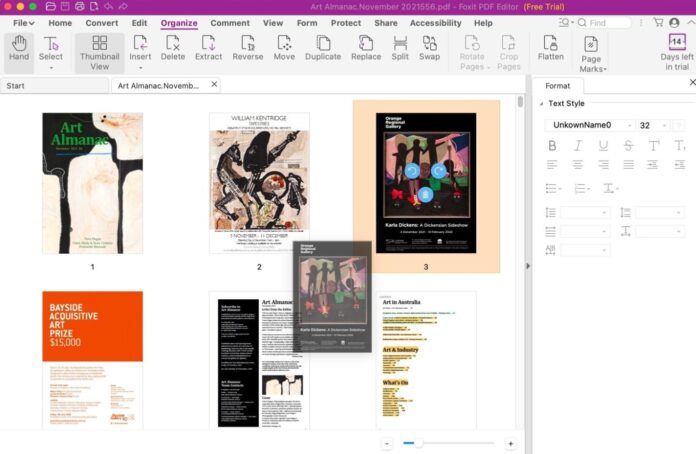 Why consider Foxit?
Encourages productivity amongst a team as users can make interactions within the editor.
Exclusively for Foxit, the ConnectedPDF feature lets everyone work on a PDF file and track who has been accessing it including when and where they open it.
Although this top 5 blatantly differ in several aspects, we believe that any one of them is a good contender to be an alternative to Nitro PDF Pro. The majority of these picks do have one thing in common–and that is their commitment to being technically friendly to their users. This is one crucial factor in selecting your PDF editor especially if you just recently had yourself familiar with the latest gadgets. Do not settle with what is popular. No matter how cool we feel when using an overrated editor, our efficiency will get compromised.