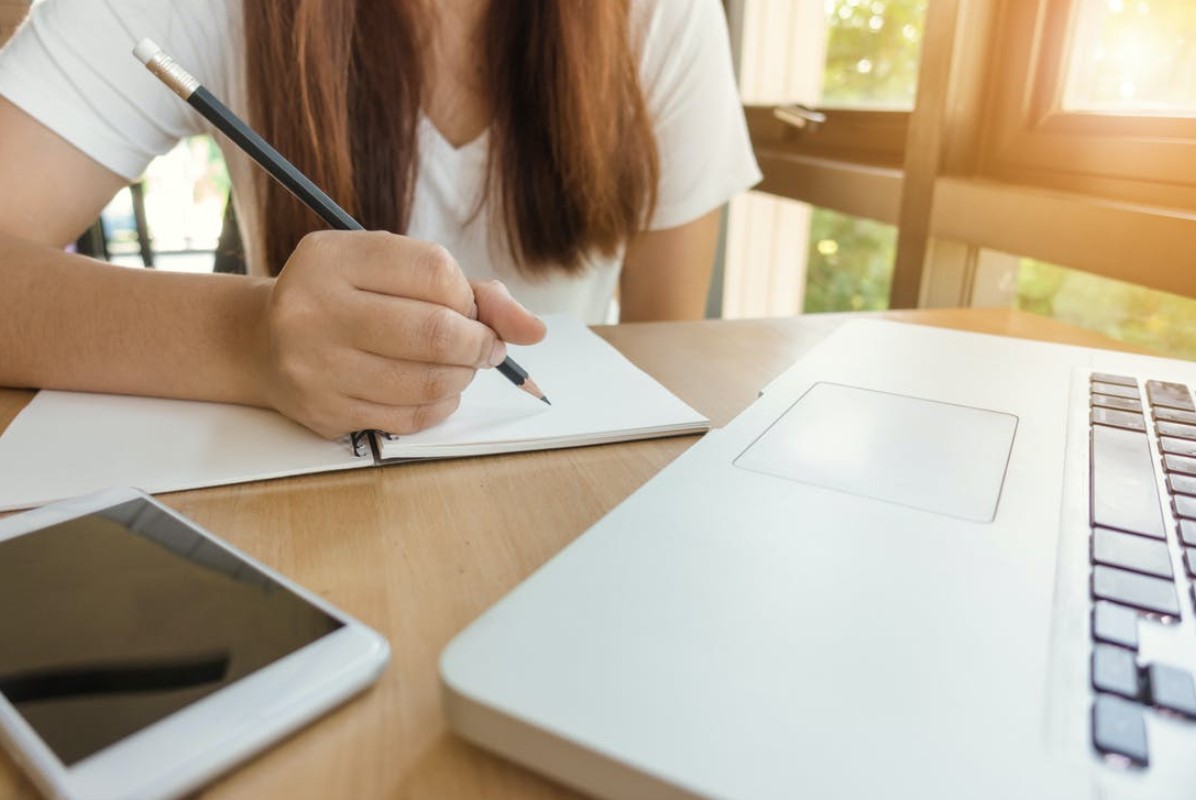 Being a student and completing all of your tasks and studies does take away a lot of your time and energy. If you need to study for the GEO, it's a whole different story. This set of specific tests will show that you have reached specific academic skills of American or Canadian levels while satisfying the needed requirements. In fact, did you know that an average student spends around 17 hours a week studying?! If you want to speed up this process and learn some tips and tricks on how to do it keep on reading and find your answers down below.
GED Studying Tips: Creating the Best Study Environment Top 8 Tips
1. No more distractions
Sudden talk, noise, or even traffic can make you lose your focus. Sometimes you can get distracted, even when at a library. The truth is that you have to stay present. For a lot of people, learning from the comfort of their homes and turning off their phones is a good way to do it. Identifying your distractors and minimizing them will help you focus on your work. So, turn off your phone and TV, stay away from social media, and reward yourself every 2 hours with a mini-break. Find the best combination that works for you and get invested in the process!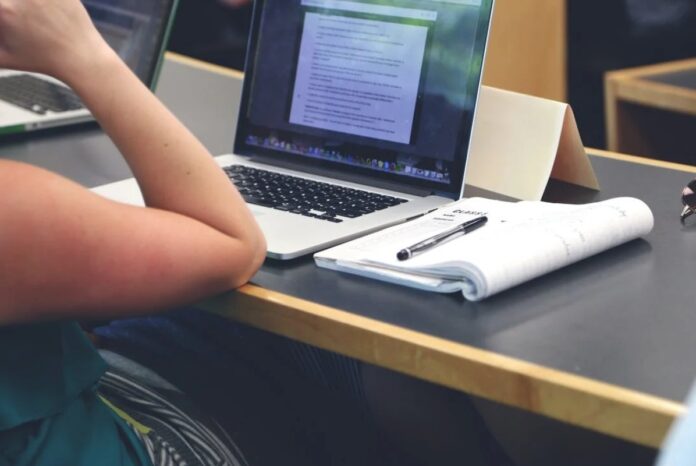 2. Get into a routine
You can't always control where you study, especially if you have to travel around and you're often on public transport. However, you can train your brain and can develop a routine that tells your brain it's time to get to work no matter what environment you find yourself in. The best way to do this is by getting a pair of noise-canceling headphones that will allow you to get into a zone and study mode when needed. Bring several healthy snacks along so you don't get tired or drained out too early. Keep your mind and body fresh and optimal.
3. See if you can study with someone
It is always way easier to study along with someone who has already passed a serious amount of tests or has had their GED already. Try and talk to your friends and family, siblings, or other students and try to benefit from this encounter. For instance, enlisting help from others can be just the thing that gets more extroverted students in the studying mindset. For a lot of people, peer study groups are a great environment for sharing ideas. Take notes and see how much more progressive the process can be!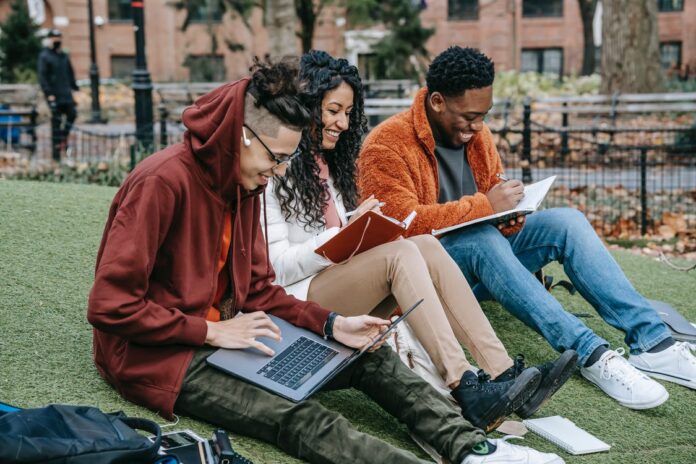 4. Technology and studying on the go
Nowadays, a lot of people are going digital and techy when it comes to their studies. Not everyone is a fan of books since they are heavy to carry around + a lot of people are becoming a lot more eco-aware. This is why you can use and enjoy the benefits of free Wi-Fi hotspots, tablets, and smartwatches at hand. Enroll in this process only if you can stay away from social media! You can easily connect online at any location and get on with your studying. Also, there are a lot of audiobooks that you can listen to when out for a walk, in a car, or when on public transport.
5. You will need good lighting
Spending hours in front of your computer or staring at your phone screen can strain your eyes and make you feel tired or drained. It can also hurt your eyes, and vision, and make you lose your focus. Also, even reading a book can be tough on your eyes. Aim for a room that has a lot of natural light and you will see how easier it is for you to stay in the zone without draining your eyes. In case what you're working with is very dark and limited invest in a floor lamp that will give you a lot of light and help you focus, no matter the corner of your room.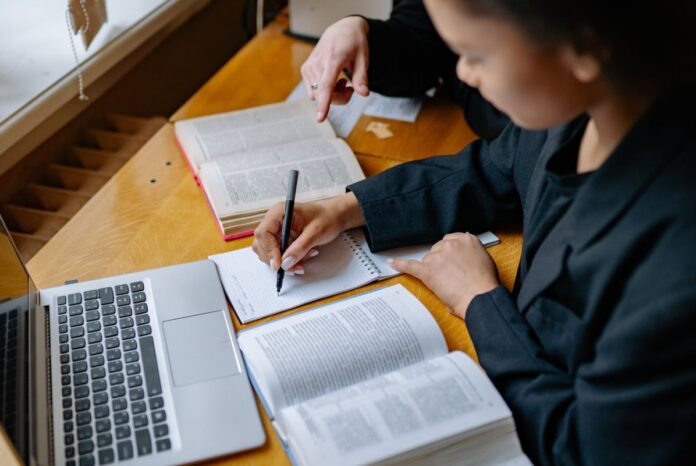 6. Have a plan
Planning ahead is vital if you wish to stay on track and keep your focus. Schedule your study time for when you know it will be quiet and when no one is there to bug you. For example, some people might study best at night, while others are more productive in the morning. The next thing that you should do is do the math and figure out how many pages are there for you to study and learn before the deadline. Divide the sum by the left amount of days and you will know how much more you have to go through per day.
7. Have an inspiration
What motivates you? What makes you your best prime version? It is always a good idea to have your steps and your plan figured out, with motivational perks all around you. A lot of people struggle to find motivation. However, what you should do is reward yourself properly and with anything that intrigues you and gives you motivation or more power. Try to reward yourself with a trip, a shopping spree, or a new gadget/clothing item as you ace the test! This will teach you discipline while giving you motivation.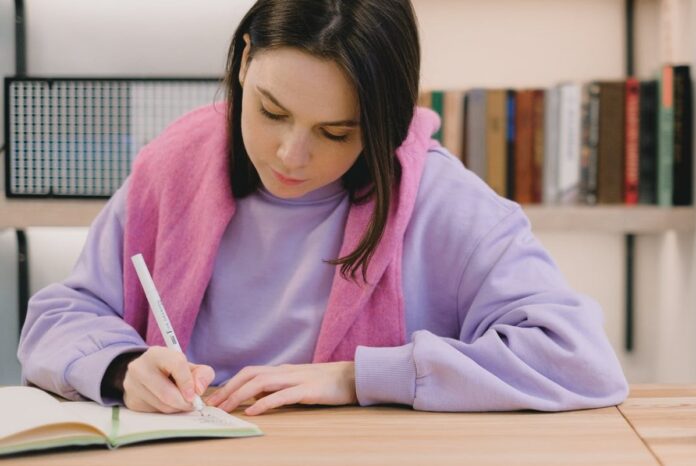 8. Get help with the right team
If you are not too sure or confident in your skills or if you're too worried that you can't pass the test on your own, make sure to get help from the right team of experts. Pass your GED by getting help from Learnalot, a world-class online learning company that has been in the education system for over 25 years. You will enjoy their weekly study schedules.
A dedicated GED coach will motivate and guide you on your journey. Enjoy live lessons, step-by-step guidance, and study groups. You can enroll and start the GED at any time throughout the year. When you enroll, your specially selected tutor will contact you to introduce herself and discuss the process with you. Give them a click and see for yourself.