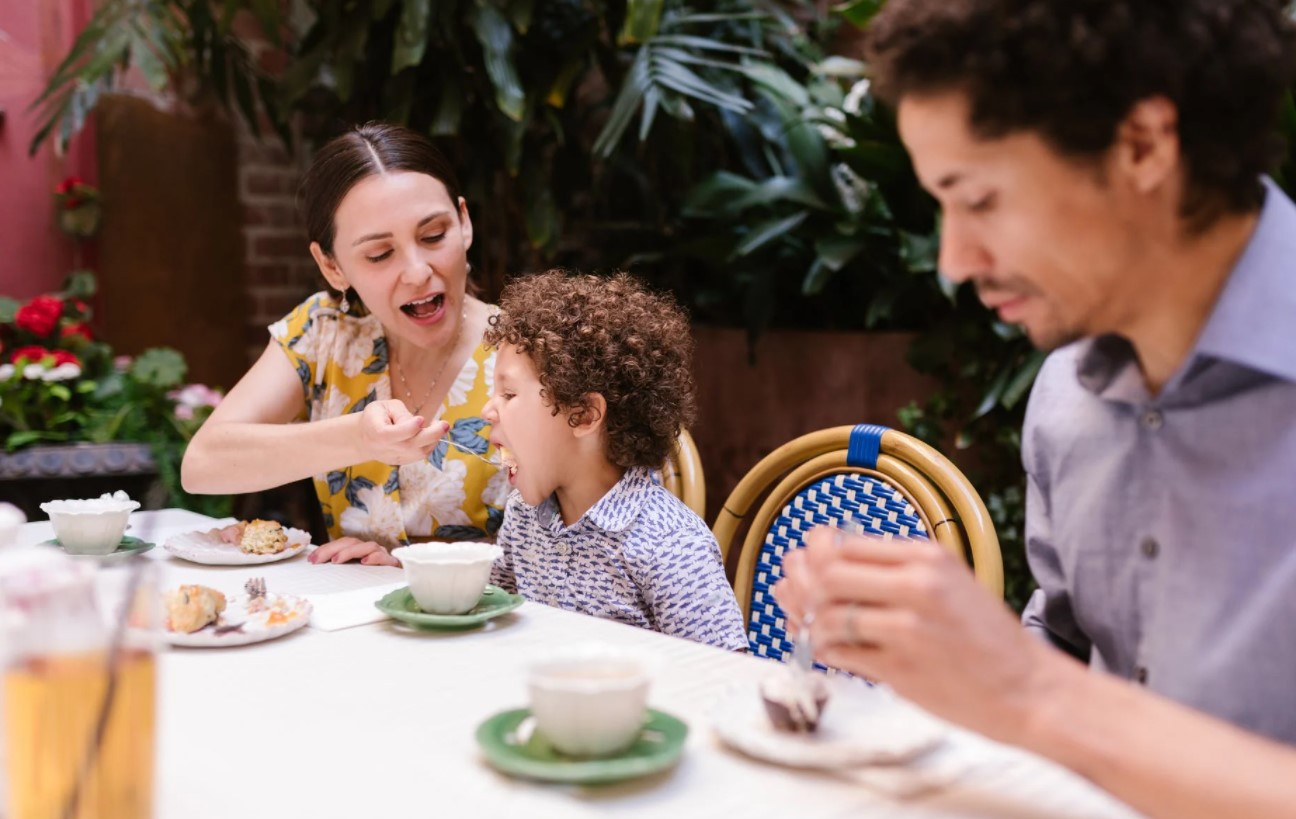 Parents often have trouble finding new and creative snacks for kids, especially if they have a picky eater. However, there are tons of snacks that even the pickiest of eaters might enjoy. Below are just a few of the healthiest snacks that children and parents will love, including ones that kids can make on their own.
Veggie Pita Pockets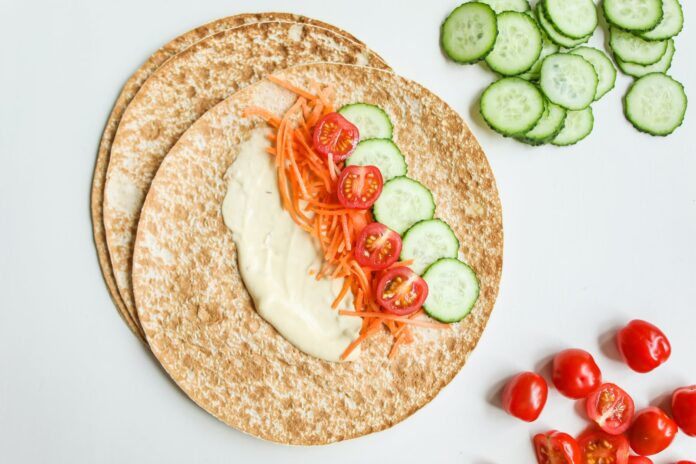 Veggies are perfect for healthy snacks, but it's not always easy to get kids to eat their veggies. A pita pocket makes the meal a lot more fun, and kids can even pack the pita pocket on their own. When they're involved in the creation of the snack, they're far more likely to eat and enjoy it. Just stuff the pita pocket with veggies and add in a little bit of a dip like ranch to make a delicious treat they're sure to want regularly.
Banana Oat Cookies
What kid doesn't love cookies? While most cookies aren't the healthiest option, there are some like banana oat cookies that are made with healthy ingredients. Kids can't put them in the oven or take them out, but even the littlest kids can help mash up the bananas or stir the oats.
Ants on a Log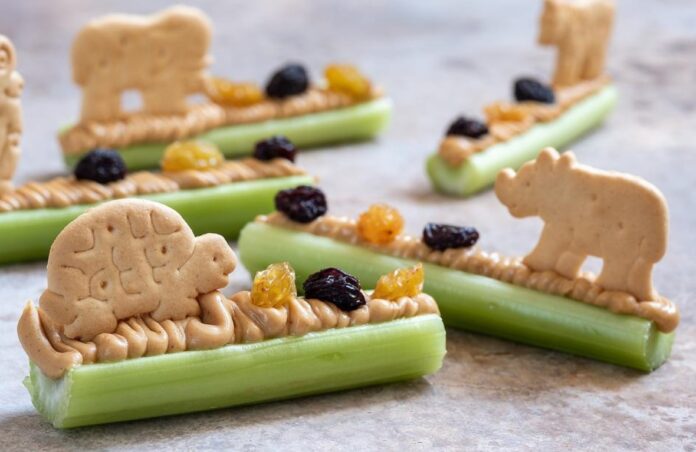 A little bit of celery filled with peanut butter makes up the log. A sprinkle of raisins creates the ants. Other vegetables can be added to create different creatures or to add to the flavor. Sprinkle on a tiny bit of cinnamon and sugar to create a sweet treat that's still healthy and that kids will love.
Veggie Chips
Veggie chips are another fun way to get kids to eat and enjoy their veggies. Homemade veggie chips are an excellent option and allow for a greater variety of vegetables to be included. Kids will love getting chips as a snack and may enjoy the many fun colors that can be created with different vegetables.
Peanut Butter Quesadillas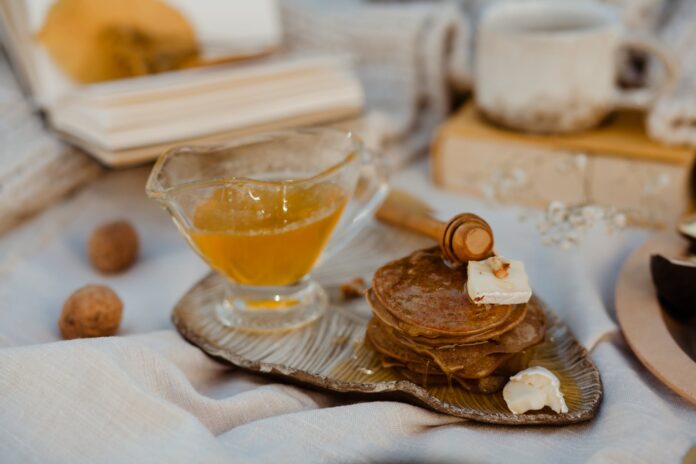 Another fun snack for younger kids to make by themselves are peanut butter quesadillas.
Child-friendly knives can be used to spread the peanut butter and to chop up the banana.
Top with a little bit of cinnamon for a fantastic snack they'll love making again and again.
Mini Muffins
Mini muffins can be store-bought or homemade, but the homemade versions tend to be healthier. There are tons of recipes to make mini muffins with bananas or applesauce, creating a tasty breakfast or snack the kids will love. These do freeze well, so it's possible to make a large batch at once, freeze them individually, and then thaw as needed. Let the kids help so they can be involved in the process and learn how to measure ingredients.
Snack Bars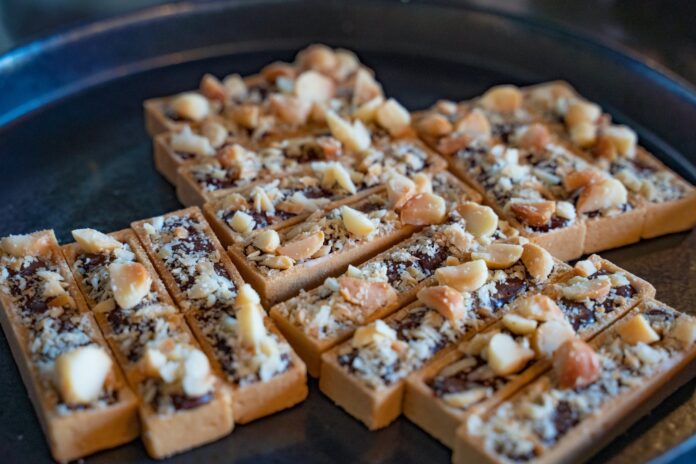 Kids can help parents make healthy snack bars to replace the sugar-loaded ones found in stores. These don't require any baking, so older kids may be able to do everything on their own. Using only a few ingredients, just mix together, press into a pan, and put in the refrigerator or freezer to harden. Ingredients can be changed to make the snack bars healthier or to add special treats the children will love.
Bagels With Cream Cheese
A little bit of cream cheese on a bagel makes a perfect snack. Mini bagels or just half a bagel may be the perfect amount for smaller kids. Using a child-safe knife, kids can make the bagel with cream cheese on their own. Heat the bagel in the microwave for a few seconds to melt the cream cheese a little bit or add on various toppings to make this snack more fun.
Yogurt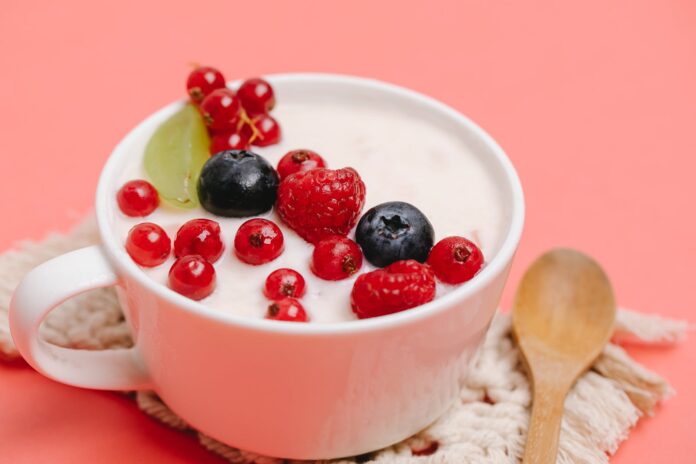 Yogurt is one option that can be grab-and-go. Look for yogurt that comes in squeeze pouches, or that's drinkable to make sure it can be taken anywhere. At home, mix in fresh fruit or a drizzle of honey for a snack that tastes amazing and is healthy to enjoy regularly.
Getting kids to eat healthier foods doesn't have to be hard, but it can be difficult to come up with new ideas. Many of these are snacks kids can make on their own, and they're all healthy options that can be enjoyed all of the time. Try out a few of them to see which ones quickly become a favorite.