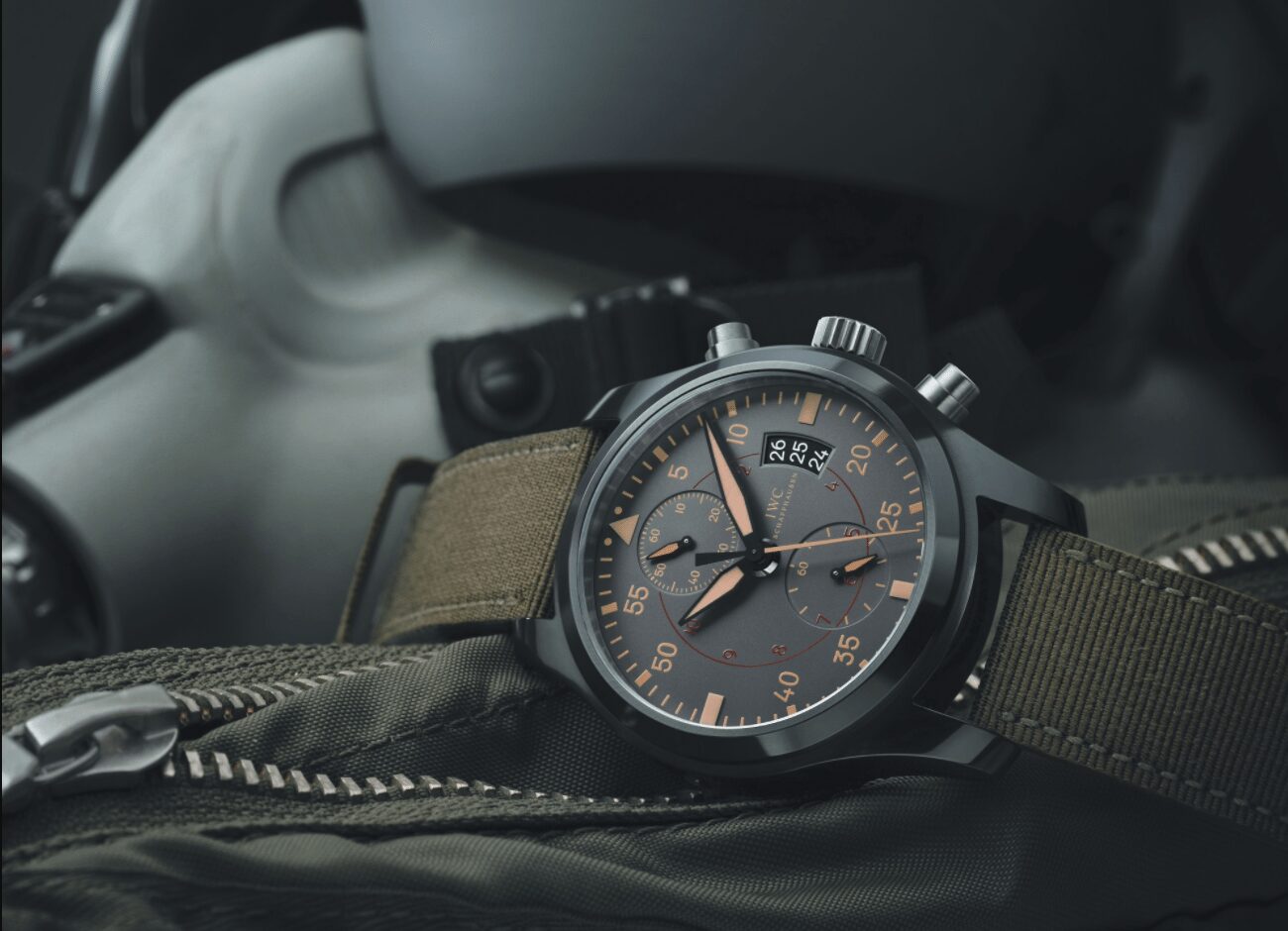 Men may wear watches for show these days, but the timepieces made a significant difference for aviators in the previous century. Chronographs, tachymeters, and all the other intricacies found in the best pilot watches are tried-and-true instruments for keeping pilots in the air but they may also be useful in everyday life. Pilot watches are one of the coolest gear watches because of their extensive history, which has influenced their design.
Pilot watches are popular because of their outstanding features and unique designs. These fantastic timepieces are capable of both keeping precise time and looking wonderful on your wrist, and they are uniquely elegant and highly functional. As a result, they are an excellent addition to any gentleman's collection.
The Rolex Air-King Styled Timepiece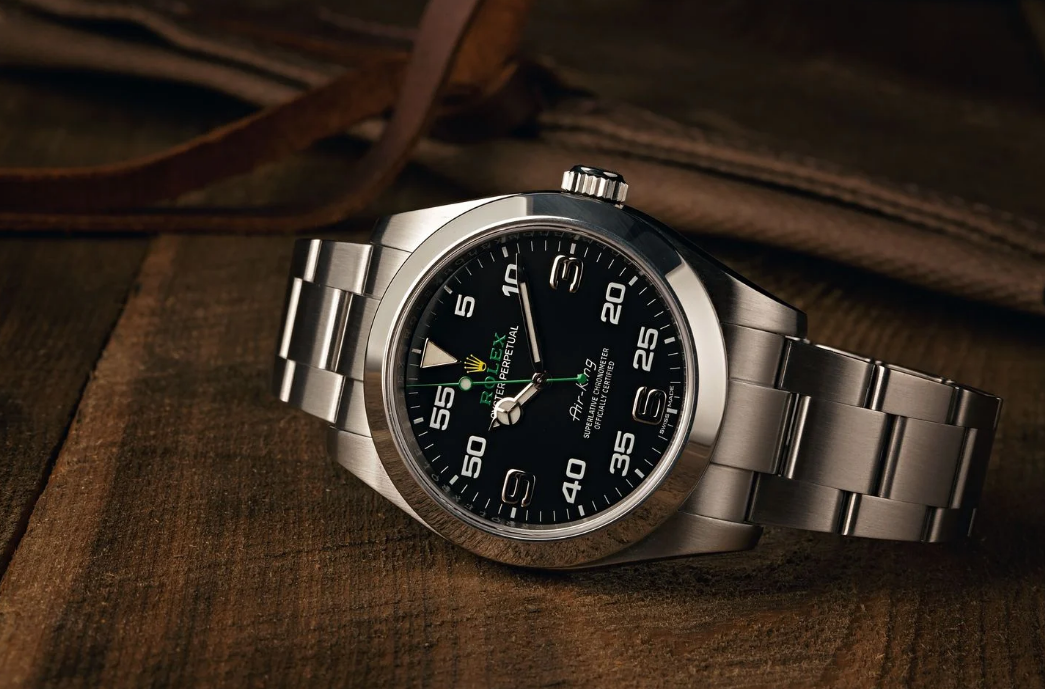 Rolex timepieces are unparalleled because so many vintage Rolex models were made for specific, innovative reasons rather than merely to be pretty. The Rolex Air King is a timepiece made by Rolex. This is the watch for you if you are a high-flying man who appreciates aviation.
The Oystersteel case of the Air-King has a magnetic shield to preserve the movement. It boasts a striking black dial with a prominent minutes scale and a combination of large 3, 6, and 9 numerals for ideal nautical time readings. The term Air-King appears on the dial, together with a green and yellow Rolex logo, in the same lettering that was created especially for the model in the 1950s. Green is the color of the second's hand, which echoes the brand's iconic color.
The Air-King represents Rolex's unique link with aviation throughout the 1930s golden period. It was first launched in 1958 to honor the era's pilots and the Oyster's role in their heroic adventure. The Superlative Chronometer accreditation, which Rolex redefined in 2015, applies to the Air-King. This special designation certifies that every watch that leaves Rolex's workshops has passed a set of tests done by the company in its laboratories and according to its standards.
What Is the Purpose of a Pilot Watch?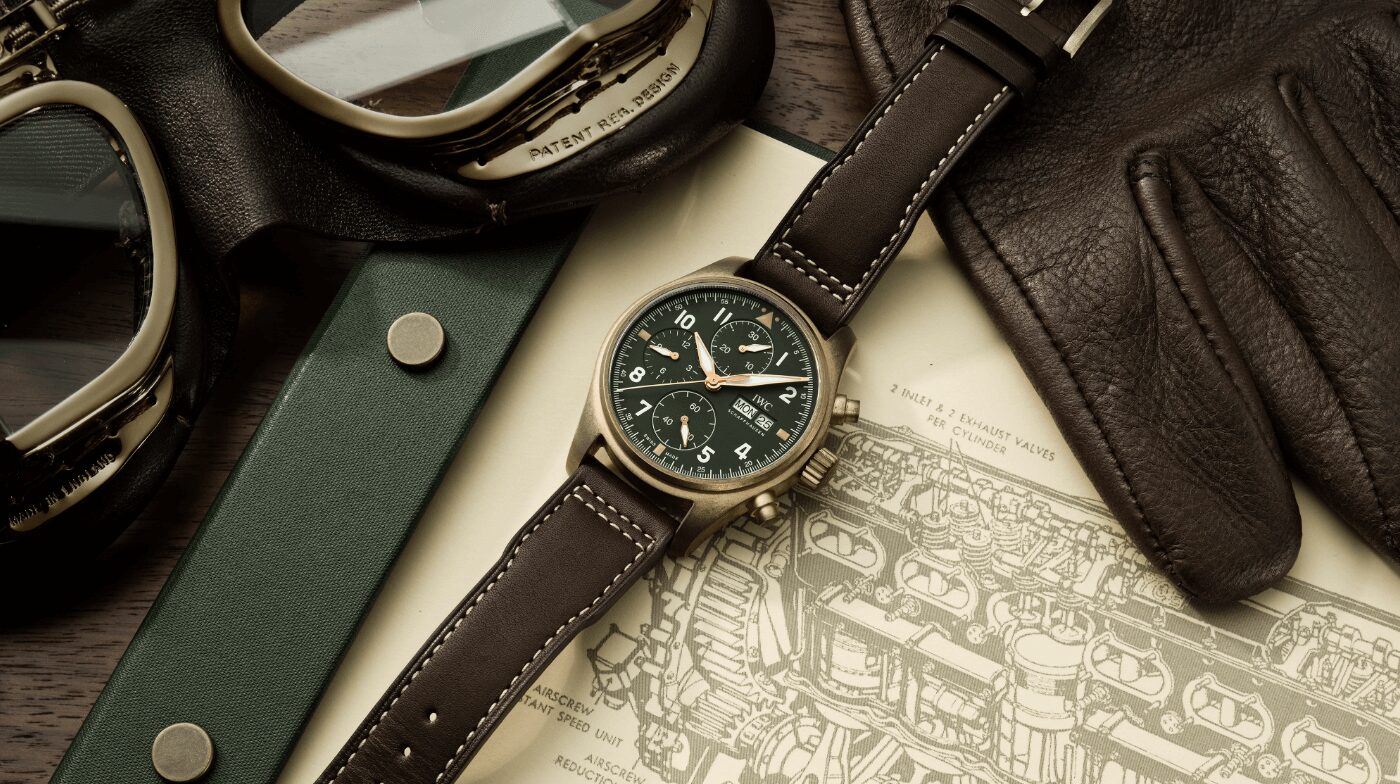 Pilots are frequently on a tight schedule, so they want a watch that can withstand the rigors of high-altitude flight. To satisfy the rigors of the work, certain aircraft need pilots to wear specialist watches. These timepieces are not only attractive, but they can also keep pilots at the top of their game. While today's pilot watches are largely distinguished by their appearance, there are still functional differences that distinguish them from ordinary timepieces.
Arabic number dials, propeller hands, and leather straps with noticeable rivet embellishments are all characteristics of a classic pilot's watch. They also have a scratch- and impact-resistant sapphire glass, making it simple to read the time even in strong sunlight and in bad weather. More advanced features, including world-class timekeeping and chronograph movements, are also advantageous.
The Pilot Watch Is a Stylish Men's Watch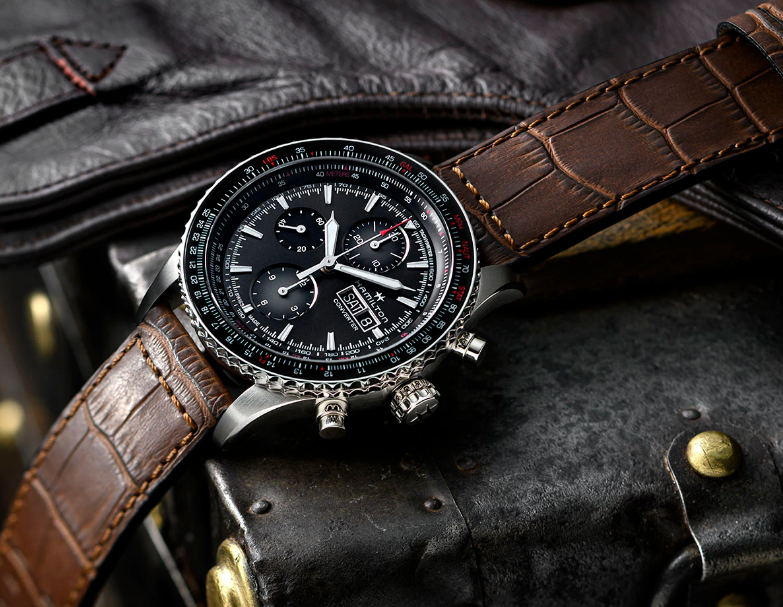 The pilot watch was designed for pilots at a time when men exclusively wore pocket timepieces. The pilot watch was created because pilots required a way to tell time without taking their hands off the controls. These timepieces have come a long way since their inception. Although pilots now use custom-made watches, the original features have remained. It is one of the most popular and greatest men's watches. These timepieces are easily distinguishable, although there is no standard style and the attributes can vary greatly. The following are some distinguishing characteristics:
A dial that is large and easy to read.
Hands with high contrast and visible digits, usually white numbers on a black dial
The time at the place and the time at the destination are both displayed using dual time features.
A colossal winding crown
The watch is protected by crystal technology in the event of a sudden pressure drop.
A pilot timepiece with a suit… Sure! Pilots don't wear suits; they wear uniforms, thus wearing a pilot's watch without a suit is entirely acceptable. These timepieces, on the other hand, look fantastic with a suit. Consider how the stainless steel case and wristband would stand out against a dark pinstripe suit. It's a sophisticated appearance that can boost just about anyone's self-esteem.
Choosing the Suitable Watch For Each Occasion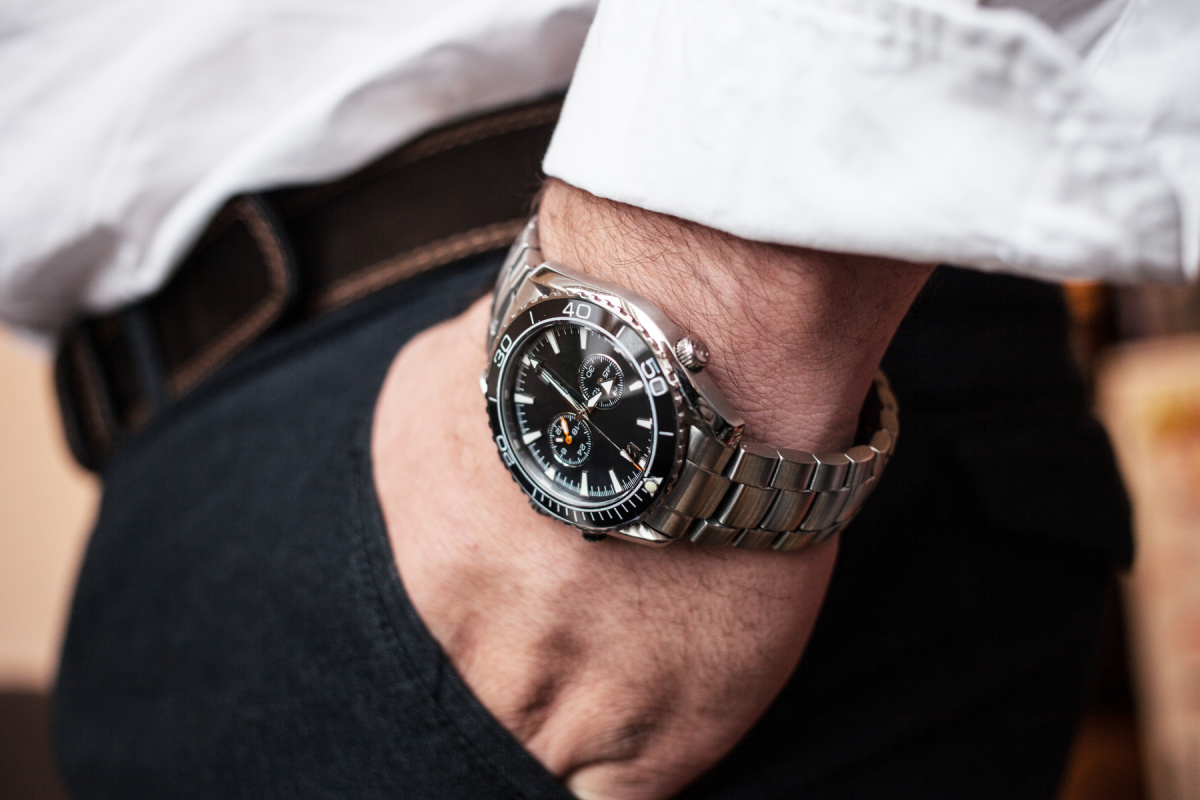 Popular men's watches are well-known for a reason: they are timeless classics that every man should own. It's crucial to choose wisely because your key watches serve as the foundation for a diverse style. Every watch has a precise time and place in which it should be worn, and understanding when to do so is just as important as finding a watch that you like and looks good on you. Make sure you don't put on the wrong watch for the occasion.
Chronographs watches are popular for all occasions. Chronographs are also common in modern pilot watches, although they differ in that pilot watches are far more user-friendly. Traditional chronographs have sophisticated functions and structures. Some pilot watches have automated winding, whereas modern chronographs start working with the push of a button. Both are frequently equipped with a stopwatch and the ability to keep track of time.
Takeaway
Aviation watches were worn by pilots and navigators not just as watches, but also to support and confirm onboard instruments in determining flight time and position. These panel gauges are still represented by pilot watches today. Watches are no longer prominent in aviation navigational activities, but watch collectors can still enjoy a wide selection of gorgeous pilot watches.
Watches are no longer used in aviation navigational activities, but watch collectors can still enjoy a wide selection of gorgeous pilot watches. The cost varies based on the model and manufacturer. The variety has something for everyone's taste and budget, so it's a solid bet.
Many seasoned and novice collectors alike are enamored by pilot watches. Many brands were spurred to fully improve their watch technology by mid-century innovations in commercial air travel, and many pilot watches were the first of their kind. If you don't own one of the world's most iconic, historically significant, and best-selling pilot watches, the Rolex Air-King is a worthy addition to your collection.