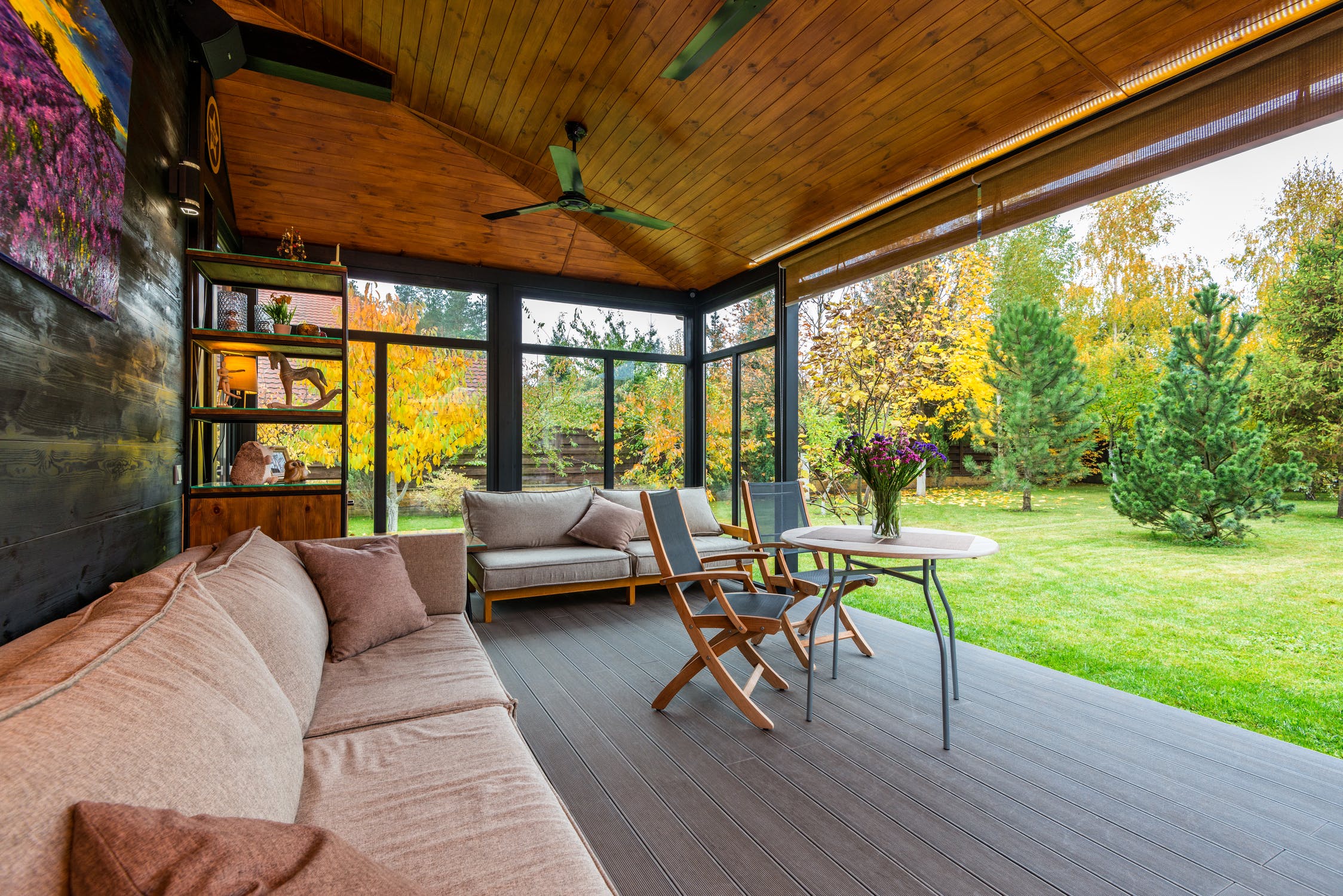 Having a veranda or patio in your backyard is one of the best things you can do. It makes a nice terrace, and you can put furniture and other additions there. Also, you should pay attention to the functionality and how it's done, so it would be practical to use. This is a small project for your home, which will open up many options for leisure, drinking coffee in the morning or hanging out with friends in the evening. If you already have a veranda, this article will help you get an idea of how to improve it. And if you don't, we hope that we will help you realize why so many people love them and choose the materials carefully before they start the project.
There are too many ideas and many can be found here. Of course, you can also design or hire a company that will help make your idea a reality. That way you will get an exceptional veranda, where we believe you will spend a large part of your free time. You can even consider enclosing them to be useful in winter.
However, in this article we will talk more about the materials from which terraces and verandas are made. We will look at more of them individually, why they are good, but also what their negative sides are. That way we will facilitate your choice.
1. Concrete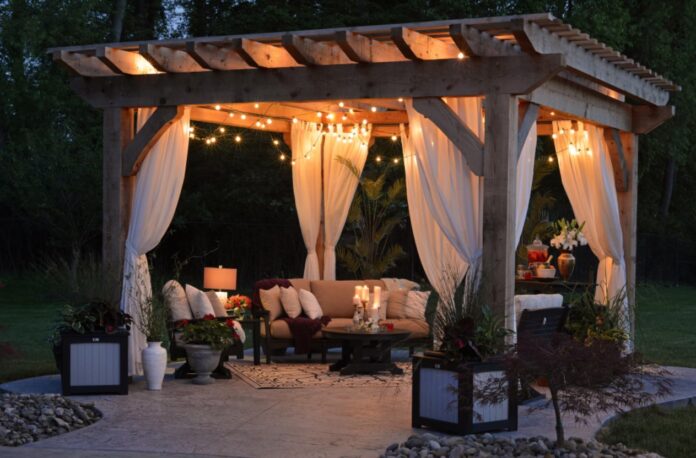 A simple option that is very practical, but also favorable for customizing. This is a neutral material, with which you can perform everything you have imagined. Then you can add other materials to the combination. The biggest advantage is the low price, but also the short time it takes to make a concrete veranda. Poured concrete patios are probably the most sought-after because even maintenance is easy and simple.
However, cracking of the concrete and ingress of water and dirt can also occur. This can be very impractical for open verandas due to the weather, especially if the temperatures are very low in winter.
2. Bricks and tiles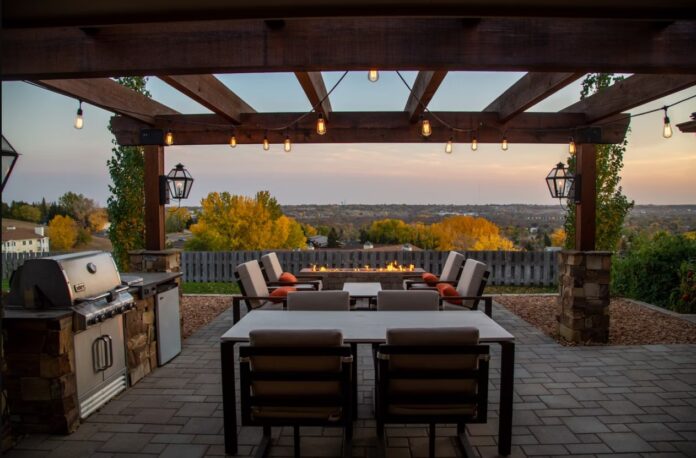 These materials can be combined with concrete or used alone. It is a practical and classic look, which can be easily combined with other materials. It is easy to clean, and you can even be creative with different patterns. It will give your home a warm and comfortable look, and you will surely feel the same way every time you use the veranda.
The only drawback could be the time it takes to arrange tiles or bricks. Therefore, this is not a solution if you are in a hurry.
3. Cheap or expensive wooden decks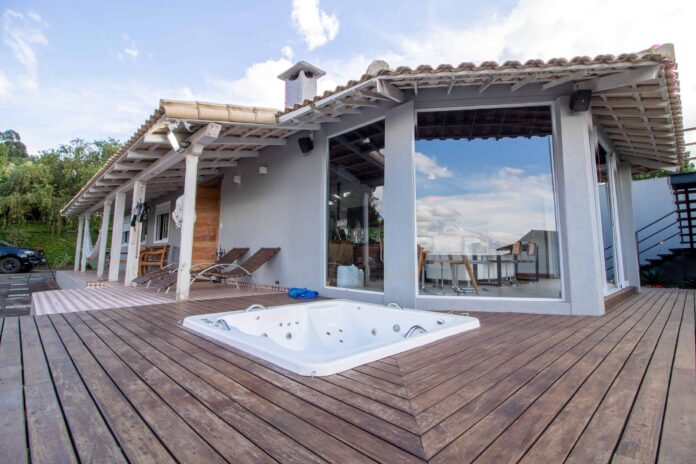 Wooden verandas are another popular option. Many people would never replace wood with any other material. Pressed wood is a cheap material that you can easily find everywhere.
Although in some ways they are remnants of other wood materials, pressed wood is treated to be durable and resistant to mold. However, it is not a good solution if there is a pool or fountain around.
If you opt for hardwood or other luxury materials, you should know that they are not treated and that you will have to take care of them yourself. Of course, the rules to be as far away from the pool or fountain as possible, apply in this case as well. It's not worth investing a lot of money in a veranda if the weather is ruining it.
However, do not forget that wooden verandas require regular maintenance and you must be prepared for that.
4. Flagstone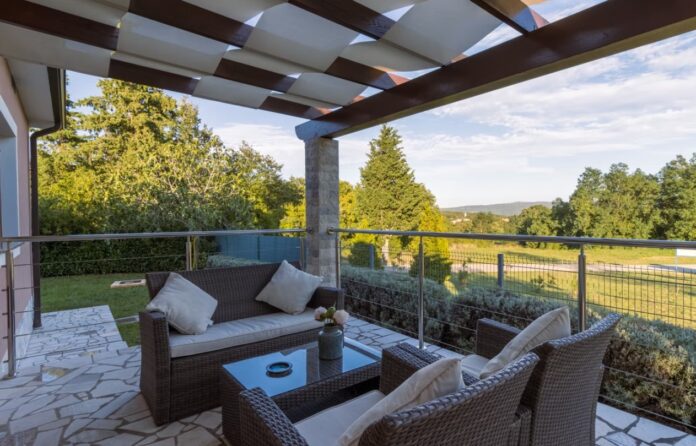 With this type of material, you can experiment with different colors and designs. There are also sandstone, limestone, and quartzite, and can be either natural or factory-made, or even pressed into panels, for easier workmanship. If you use larger pieces, the installation is even easier and simpler. It is easily combined with concrete and a really permanent and unique solution is obtained, which is easy to maintain only with a broom and water.
Due to the nature of the material, it can be used near a pool or fountain.
5. Plastic decks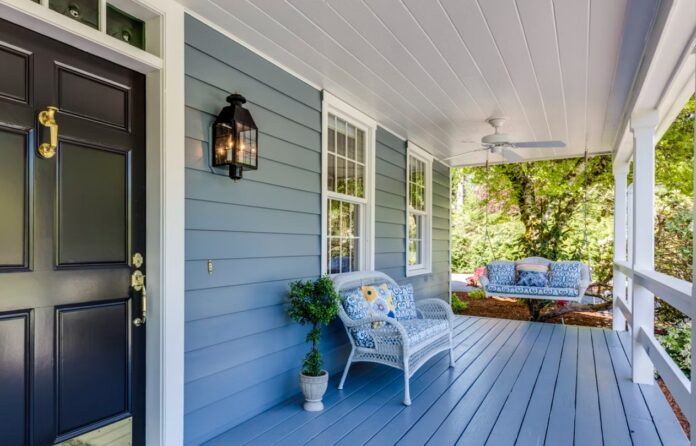 Plastic panels are great because you can choose the design and pattern of the installation.
It is a material that is resistant to various weather conditions, but also durable and easy to maintain. You just have to be careful when it rains, as it can easily slip and get injured.
The solution is to coat it with a protective layer, foil, or other material to enhance this aspect. At the same time, plastic can be recycled or combined with other materials. In short, a great choice if you have a tight budget.
6. Cheap materials for a smaller veranda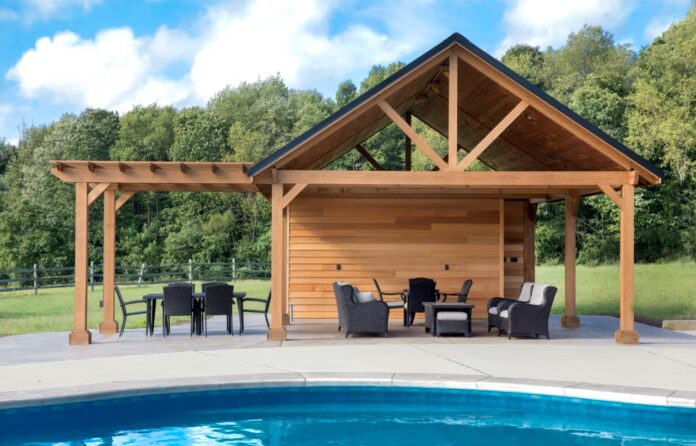 Materials such as crushed stone, sand, and rubber mulch, are in a way residues and waste, which with proper processing, can be converted into excellent patio material. We also call them loose materials, and people adore them because of their low price. However, if used properly, your veranda can get a unique look that no one will ever be able to copy. This is ideal for those who want an organic look to their yard.
7. Mix more than two materials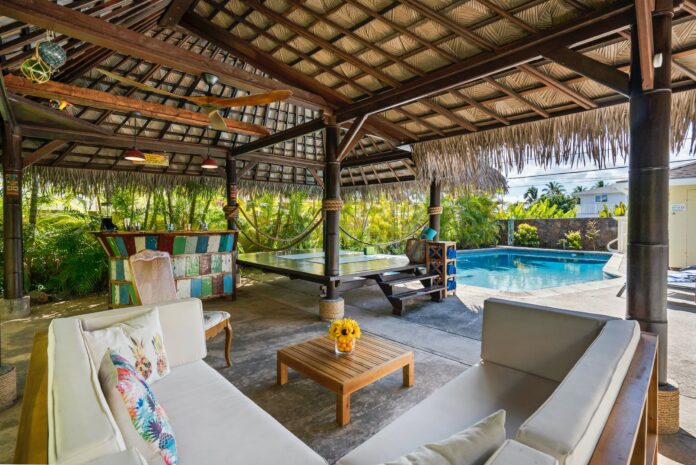 If you are creative enough, you can make a piece that will be made of wood, another section of cut stone, while you can leave one part with loose materials. This way you get depth in the space, texture, levels of use, and, of course, great practicality. You can also adjust the cost as you want and prefer. So, we think this is a pretty practical solution, and you can mix a few styles up, and get a look that no one can ever match, even if they try.
Conclusion
Now you know everything, and have plenty of ideas on how to implement different materials on your veranda. Be smart, and choose those who provide easy maintenance, but also great looks. You can always consider replacing it, if not good enough, but that can cause huge expenses. So, thinking twice before purchasing will save you a lot of nerves. We wish you good luck with this project.