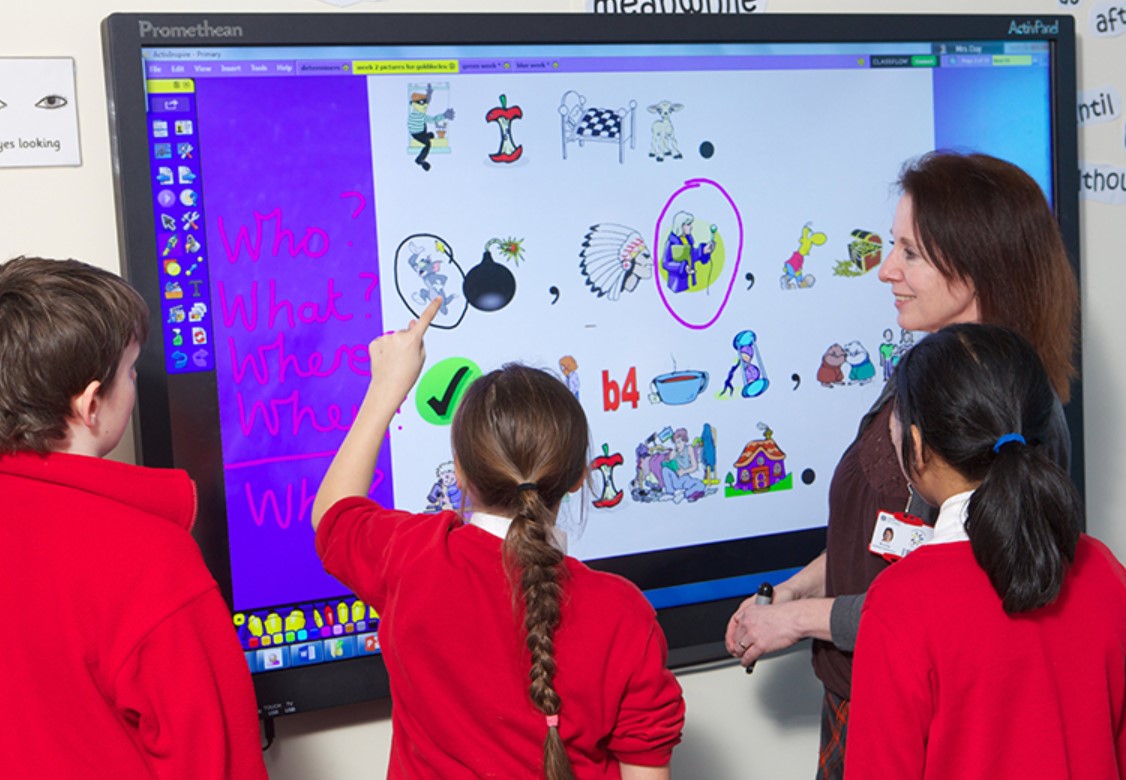 The majority of schools and educational institutions have already stepped into providing their students with advanced learning techniques with the help of interactive displays. It has made breakthroughs in imparting quality education and interactive ways of learning.
The standard of education has touched greater heights revolutionizing the old methods of classroom studying. Using interactive displays has been used extensively for better and improved results. In this article, you will get insights into different ways interactive displays are improving the overall education of students worldwide.
Fun and interactive learning experience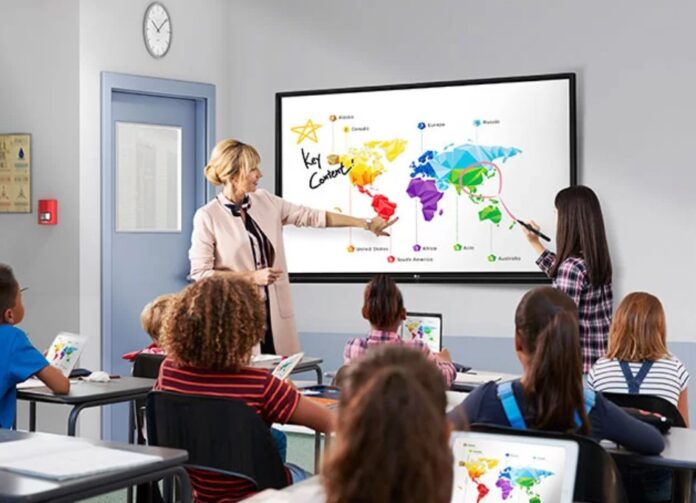 Interactive displays play a major role in improving the educational system. It provides students with a fun and interactive studying experience that makes classroom learning easier than ever. It helps them to understand the topics and lessons in a simpler format that allows them to have a fun learning experience.
Kids are actively engaged and boost their concentration while studying. It also helps them to grasp new concepts easily creating a positive impact from classroom education. Along with students, it also helps the teachers to impart quality education.
Studying via interactive displays have increased students' response and their attention during lectures. This modern age learning method has also improved brain development in children making classroom learning more effective.
Faster assessment and feedback
With the use of interactive displays, students can have faster assessment and feedback after completing every chapter or topic. It is a great way to improve education because it allows the students to know the areas they are lagging in and needs to focus more.
Assessment and feedback is an important part of effective learning. It helps them to keep a track of the topics they have finished studying. Kids can monitor their progress and set up their schedules based on the feedback. Feedback helps students to get a detailed analysis of their assessments.
This improves education by allowing the students to recall and remember their lessons for a long period. This is extremely effective for long term learning.
Better management and control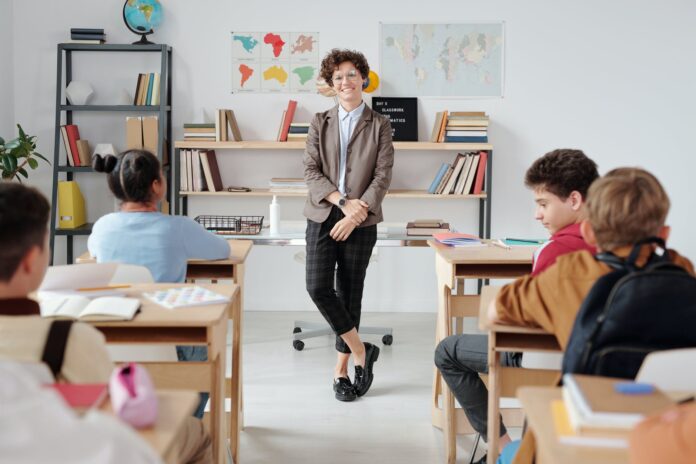 Interactive displays are extremely beneficial for better management and control making it easier to run classes smoothly. It provides unique and easier ways to teach the students about new concepts and complex chapters in a better and more integrated method with complete control over the content.
Interactive displays allow you to control and manage the content of your lessons that also ensures more attentiveness during classroom learning. This modern learning process allows students to conceptualize and understand the topics more efficiently.
Teachers can organize the content that they find effective for the students to learn. This makes learning easy and convenient, allowing the kids to grasp the topics quickly.
If you are looking forward to providing the students with world-class quality education then head on to this website to install interactive displays for school. Get access to a variety of tools and apps for seamless teaching sessions.
Different modes of learning
The installation of interactive displays in educational institutions provides different modes of learning for the students to ease their learning process and improve the overall education experience. It provides kids with vast learning options.
With audio-visual multi-media presentations, students can receive an improved learning experience. It ensures complete flexibility while teaching. Teachers have control over different learning methods to enhance the education quality.
It is much easier for teachers to give assignments and projects directly to all the students at once. The unique interactive modes allow kids to test their knowledge and ensure a better interpretation of lessons. It is extremely effective for kids who have difficulty grasping complex concepts.
Improved performance and results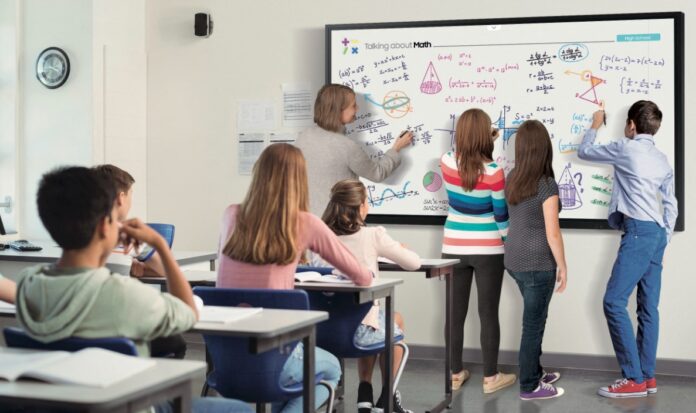 No doubt with the application of interactive displays students have outperformed with extraordinary results. The vast learning options ensure a dynamic learning experience and improved overall performance of all students. Touch screen display studying allows teachers to impart quality education.
Students get the opportunity to explore new studying methods, increase attention and ensure better and quicker understanding while studying. Modern techniques ensure optimized learning that enhances students' capacity and potential to get higher grades in exams.
With fun and interactive content, students can recall and remember lessons and theories for a longer period. Teachers can train the kids with advanced teaching methods for better results.
Simple and easy to use
These interactive displays are extremely simple and easy to use. Both teachers and students can use smart screen displays to achieve better results. It provides a wide range of features that are quite effective to enhance your performance and provide improved education.
It makes it easy for the teachers to interact and connect with the students and provide better teaching sessions. Using interactive displays is not complicated at all. With the help of guides and manuals, you can easily access all the features and have complete control over all the content.
Improved communication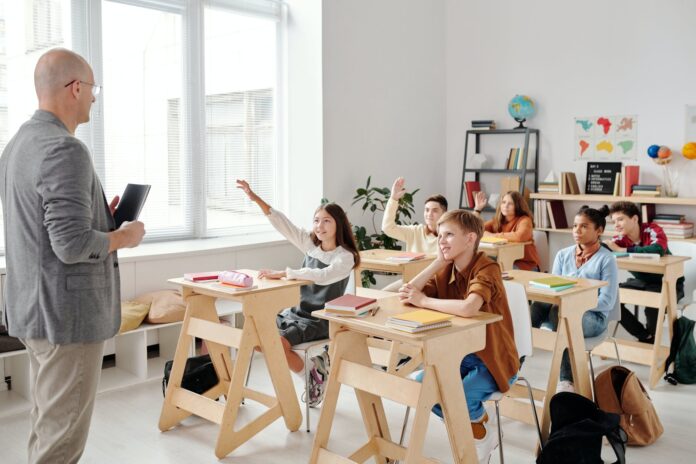 The modern interactive displays benefit teachers in establishing better communication with the students. Communication between the teacher and students is very important for enhanced and improved education with the use of modern techniques.
Teachers can reach out to all their students and help them with doubts and quarries. They can conduct assessments to track the personal progress of each student. Kids can also train themselves with detailed feedback on their results.
The modern innovative features also allow the kids to interact and work together for better understanding. Now, teachers have flexible options to deliver complex topics in a simplified manner making it easier for the kids to grasp the concept.
The Bottom-line
Interactive displays are extremely beneficial in imparting quality and convenient learning.
With the use of technology, teachers have more flexibility and opportunities to deliver better teaching sessions making kids understand their lessons easily.
Regular assessment and quick feedback helps students to track their progress and achieve better results in exams. A fun and interactive studying session increases attentiveness and engagement making classroom teaching more effective. These were a few reasons for the increasing necessity of interactive displays and ways they are improving the overall education experience.