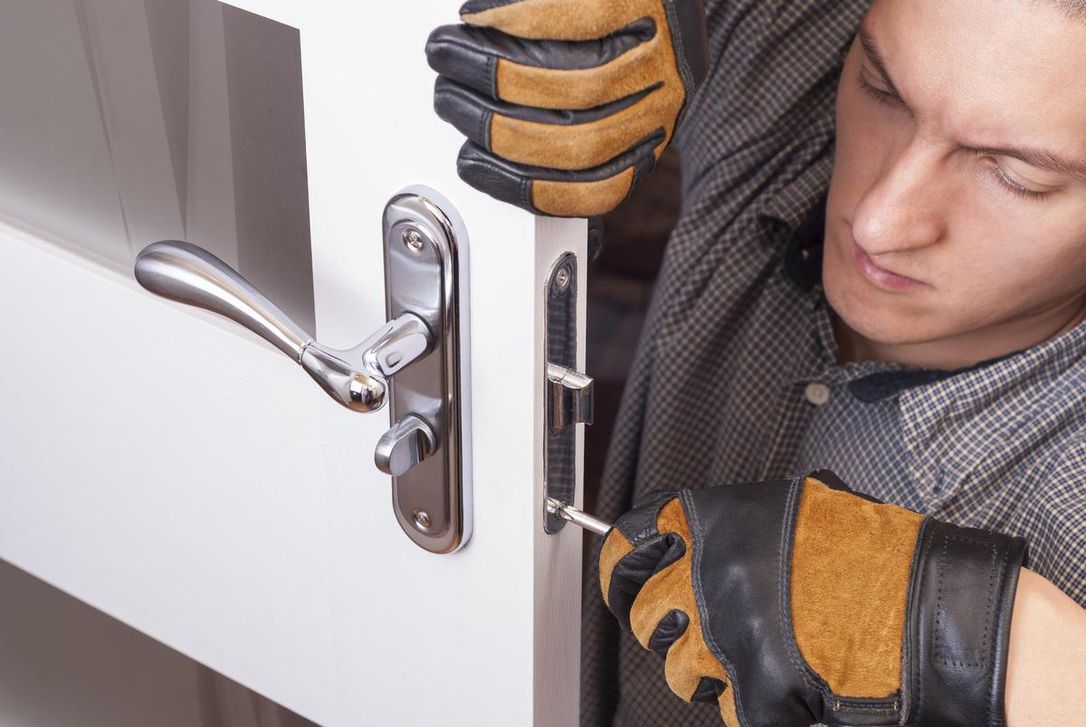 When it comes to installing door locks, there are a lot of things that can go wrong. Many of them are the result of cheap locks, complicated locks, uneven flooring, or a wall that isn't plumb. Installing a new door lock or doorknob may appear to be a straightforward task, but it only takes one tiny error for a lock to stop working properly, putting your security in danger. As a result, we have listed the most typical mistakes while installing a door lock.
1. Getting The Cheapest Lock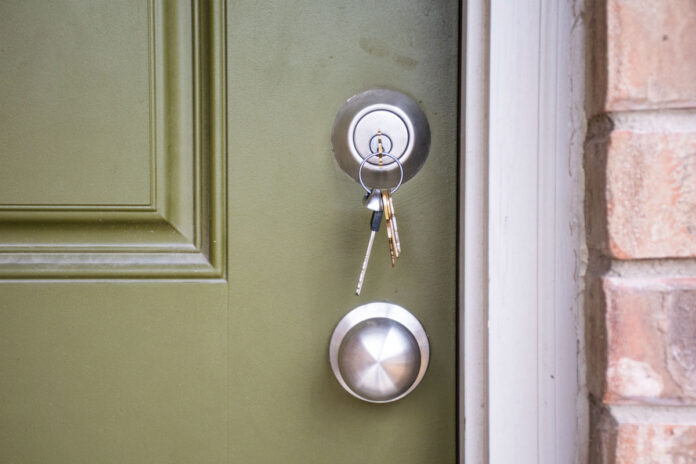 We recognize that not everyone has a big budget for door locks, especially if you need the job done quickly. Cheaper door locks are usually built of low-cost materials that rust, tarnishes, and weaken over time. Burglars will also have an easier time forcing their way in or picking them open. As a result, we advise avoiding hardware store locks and instead investing in high-quality door locks. Buying a lock from a reputable door lock seller ensures that you're getting high-security features and protection.
2. Forgetting Weather Conditions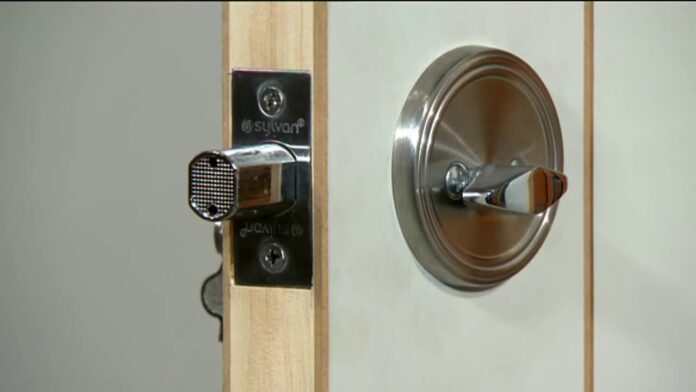 Do you live in an area with extreme humidity or scorching temperatures? Buying a lock without considering the weather in your area can lead to disaster in the long run. Locks constructed of lower-cost materials may deteriorate in quality more quickly and will need to be replaced sooner. You may also require a lock that is both waterproof and battery-free.
Even if the weather is terrible, you won't have to worry about your lock breaking and preventing you from getting into your building.
3. Misaligned Lock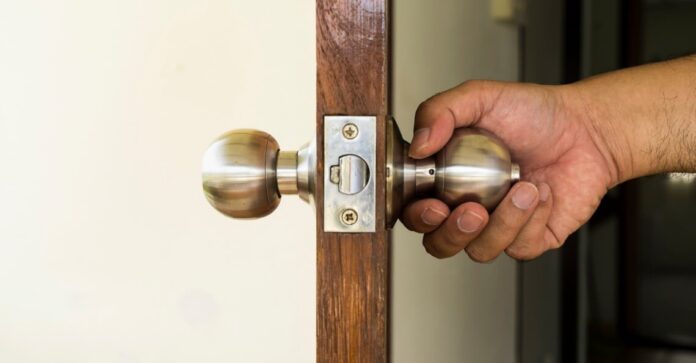 Many people realize they had drilled the holes wrongly far too late while installing locks into their doors. It will not only result in a faulty lock installation, but it will also cause damage to your door. To begin, double-check that you're drilling the holes in the correct locations.
A deadbolt lock is required on most doors. Drilling three holes for a deadbolt lock is needed, and all three holes must be properly aligned with each other. Take your time measuring and marking the locations where the holes will be drilled. Make the point with a pencil.
You may need to replace the entire door if the holes are not aligned properly. It is always preferable to delegate duties that necessitate skill to the specialists. A competent locksmith will complete the task quickly and efficiently. Click here to know more about the most reliable locksmith in your area.
4. Drilling The Wrong Holes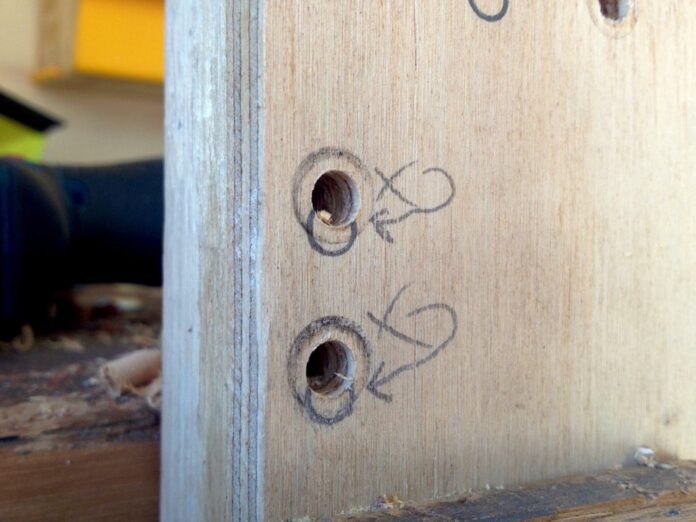 It takes more than drilling a few holes to install a lock. It's all about installing it quickly, so your door appears as good as new even after the lock is installed. Make sure the drill goes directly in the door. Drill until the screw at the other end of the door can be seen.
You'll have difficulties even locking the door if the lock isn't installed correctly, let alone it assuring safety. It's usually advisable to get a locksmith to install the lock for you unless you're confident in your handyman abilities.
5. Forgetting The Keys While Installing & Testing The Door Lock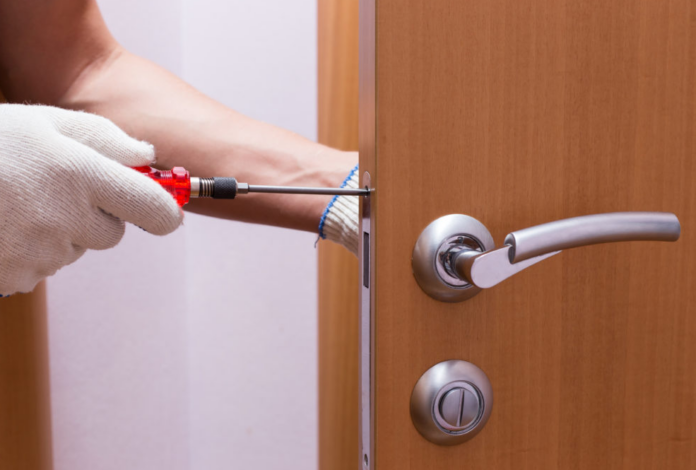 After a door lock is placed, it is usually checked, and most beginners are surprised to discover that they have locked themselves out since they neglected to get the keys. In its own way, this blunder is rather embarrassing. It doesn't matter if they installed their door lock correctly because they are already locked out and will have to call the locksmith again.
Although you can avoid this by grabbing the key before installing a new lock, most inexperienced people frequently make this mistake.
6. Getting Fancy Locks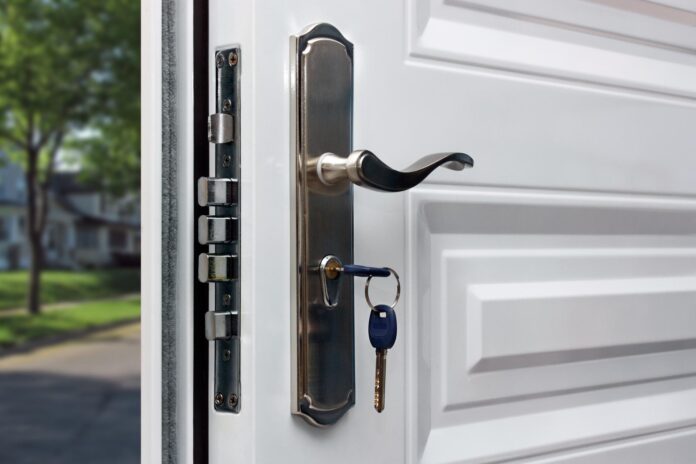 Don't be fooled by the digital locks you see in Sci-Fi movies. Check out what other users have to say before proceeding with the purchase and scheduling an installation. The installation method becomes more challenging as the lock becomes more intricate. You don't want a flashy lock that isn't functional. Finally, most contractors are unaware of correctly installing complex locks, so do your homework before hiring one.
7. Inadequate Door Measurement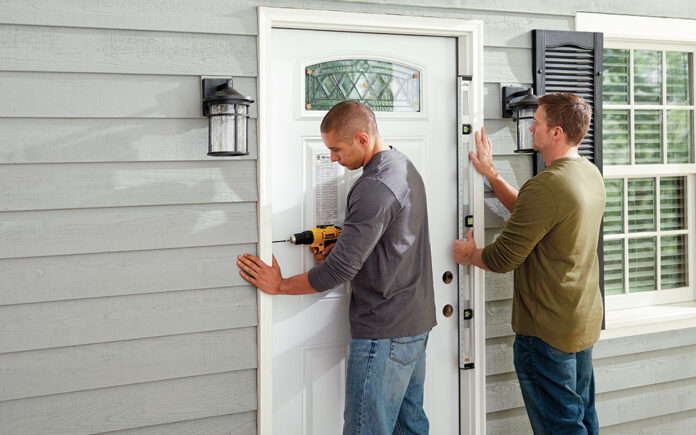 If you don't measure your door correctly, you might not be able to close it once the lock is installed. As a result, measuring it from the side that isn't beveled is essential to ensure that the lock is correctly inclined. Otherwise, the door lock could be fitted incorrectly, preventing the door from locking correctly.
8. Guarding Only One Door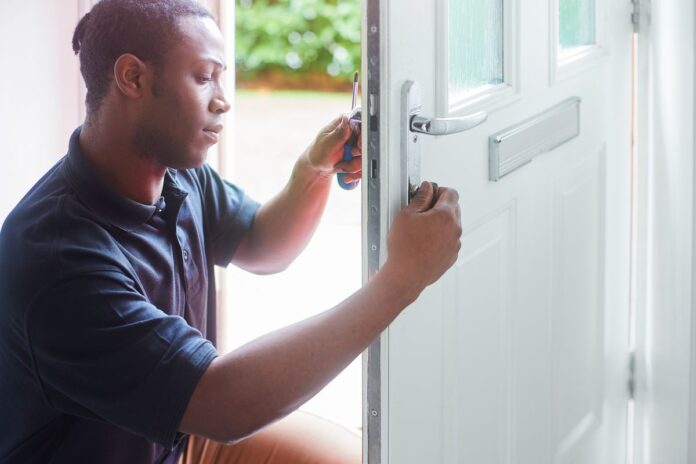 We recommend placing excellent locks on all doors that open to the outside when it comes to installing door locks. Even if your front door is well-secured, criminals may choose to enter through the back door, which is a typical entry point. It's necessary to have door locks that can withstand force on all doors, in addition to having a well-lit patio on all sides of your property to deter robbers.
9. Ignoring the Accents That Are Already There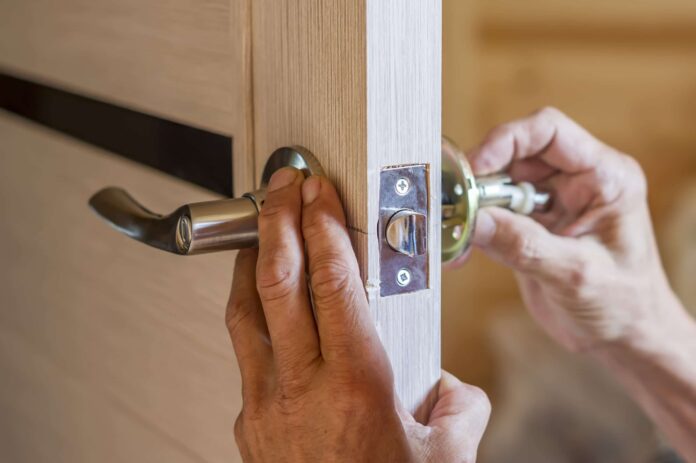 The appearance of a lock on your door is less significant than its security when purchasing one. A lock that complements your door's accents and hardware, on the other hand, can help improve a customer's first impression of your company's professionalism (provided you are looking for a lock for your workplace).
If you pick a tempered steel lock with an advanced design, for instance, more established entryways with metal embellishments won't look close to as delightful. Examine your door's design, as well as the current hardware, for ideas. You can choose from a variety of lock styles with weather-resistant coatings.
Conclusion
Locks help to keep our homes safe and secure. Even though installing a lock is a simple procedure, things can go wrong if you skip any necessary methods, which will add to your workload. You can try installing the lock yourself now that you've read about the most typical errors individuals make when installing a lock. You can also hire a locksmith to handle the task for you if you are not confident in your abilities.