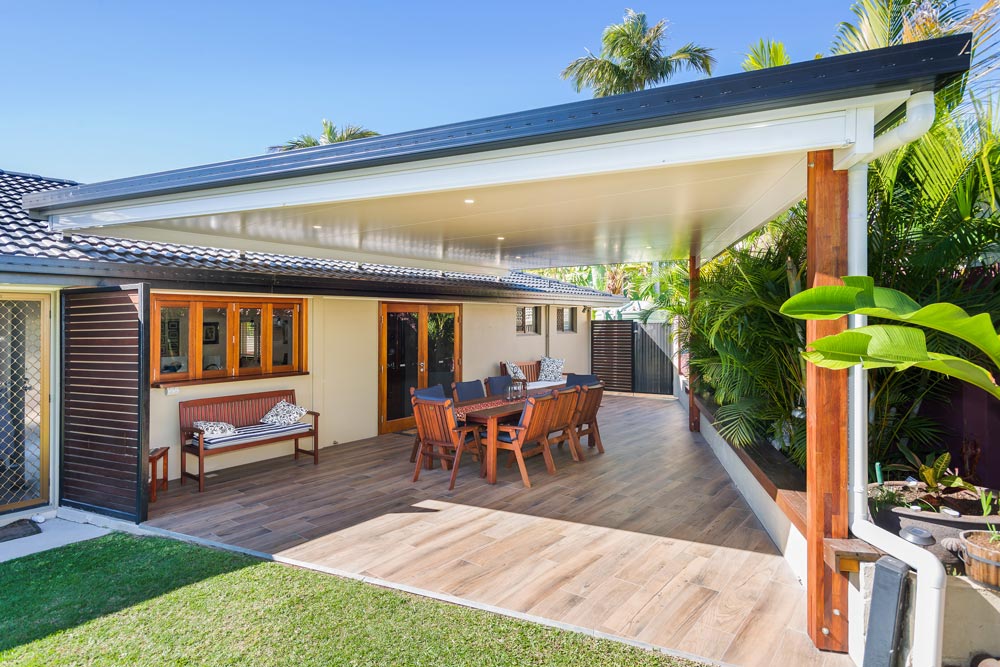 Verandas are frequently ignored spaces in a house. However, while renovating it, you must do it in such a way that the transition from indoors to outdoors is seamless. Choosing the right material and style for your veranda can be challenging with so many options available. If you're designing or upgrading your porch, here's a list of everyday materials and decor options you can consider to revamp the space and make it more accommodating and warm.
1. Consider The Function Of Your Veranda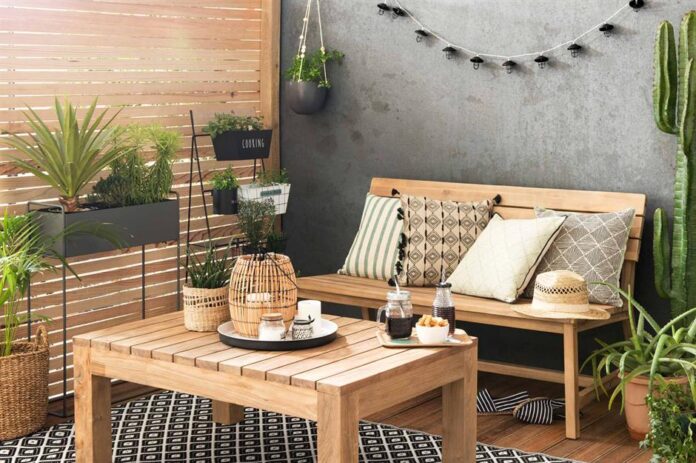 You may not realize it, but the construction, design, roof, and materials of your verandah are all influenced by what you use it for most of the time. Those who want to turn it into a unique place should think about a roof that keeps them cool and protects them from the sun. They must also make the structure appear private while keeping it relatively open.
Suppose you will utilize your veranda space for open-air gatherings and grills. In that case, you'll need a rooftop and underlying model that takes into consideration lighting installations, seating arrangements, and perhaps even a grill pit. Are you looking to revamp your verandah? Click here to know more about the best contractor in your area.
2. Measure The Area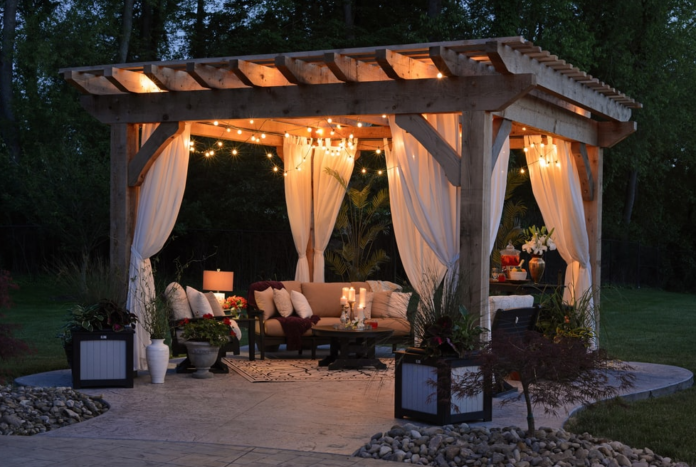 Before comparing material and color options, measure the size of your verandah carefully.
Whatever you are planning to transform your patio into, ensure that it has enough space for the idea you are considering and whether you can accommodate everything there is in your head.
For instance, if you want your verandah to be an extended workspace, you will need a work desk and a few decor pieces that will give you a change of pace and help increase your productivity. However, measure your verandah space carefully to understand what furniture pieces it can fit.
Individuals who do not bother to measure their verandah end up purchasing furniture that does not fit, and everything feels cramped or forced into the space now that you have brought it. Therefore, to avoid this from happening, visualize an idea in your head and estimate the area's measurements accordingly.
3. Compare Materials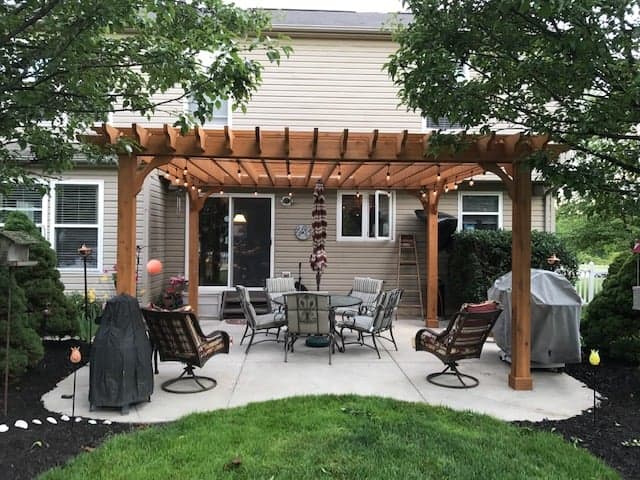 Gone are the days when all you had to do was pick from a handful of materials when revamping a home space. You now have a wide range of materials to choose from, including materials that provide softness, sophistication, or allure to a space. There is no right or wrong answer here, but it is critical to weigh the pros and cons of the different options available before deciding. Here are some materials you can consider while renovating your verandah.
Metal
It's crucial to think about how a product will hold up in the harshest of conditions, no matter what type of material you're buying. Metal is a good choice if you are considering out-of-the-box elements for your verandah. It is a long-lasting alternative that also has a contemporary vibe to it. Unlike many other metals, Powder-coated aluminum does not rust or conduct heat, so it is colder to the touch than other metals. Another choice is rust-free steel, which is less bulky and huge than other materials.
Wood
Using wood for your veranda, at least for the tables and chairs, has a certain allure. When purchasing any wooden furniture, ensure that you know the overall weather quality, as wood is not ideal for all climates. Some products will degrade over time, making them less appealing in the long run.
High-density polyethylene chairs are a terrific choice for the environment and are incredibly durable in all conditions. This material is made up of 95% recycled milk containers and comes in a variety of wood finishes and hues.
4. Pick A Color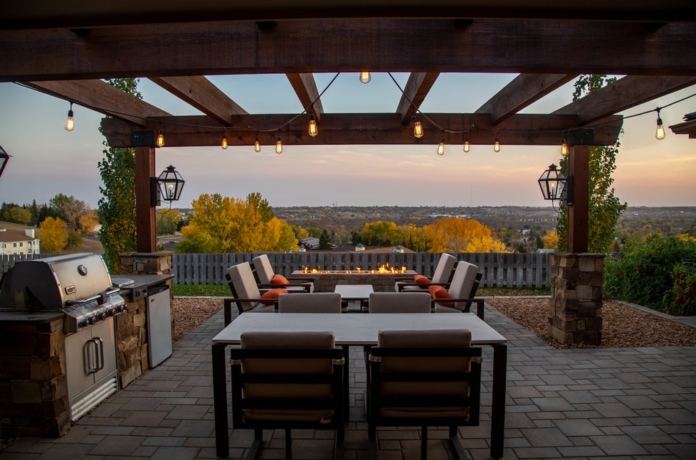 You can now choose from a range of colors after you've determined the material, size, and style suitable for your verandah. Some folks like a refined outdoor space with a few splashes of color. Darker colors, such as sleek black, may be preferable in this instance. Black is a bold color, especially when paired with a brightly colored couch.
Depending on your requirements and vision, work out a color scheme with your contractor before breaking ground on your newly transformed space. Bright colors can help bring the feel of spring into your life.
However, if you prefer more natural tones and colors, pair it with pastel-colored furniture to give your verandah the ultimate European vibe. Browns, golden tones, and greys are also popular choices for people who prefer minimalistic decor.
5. Select The Appropriate Furniture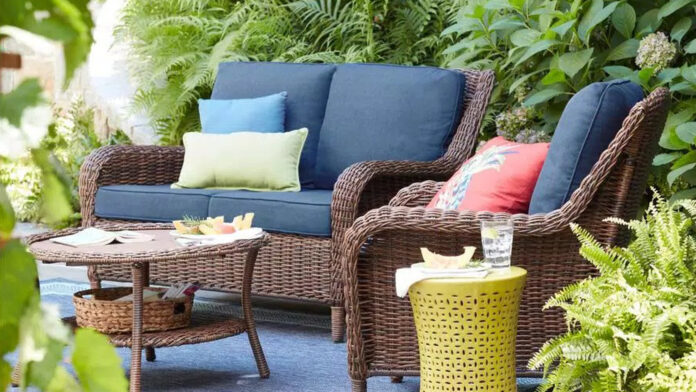 If you plan to entertain on the veranda, invest in a durable outdoor dining set. The chair test is an excellent way to determine the proper size. Can you easily pull out the dining chairs from the table and sit down?
Outdoor sofas or armchairs are the way to go if you want the room to be a haven for relaxation. Whatever you decide to do with your verandah, make sure you place high-quality and weather-resistant furniture that protects itself from harsh external elements.
6. Connect Indoors And Outdoors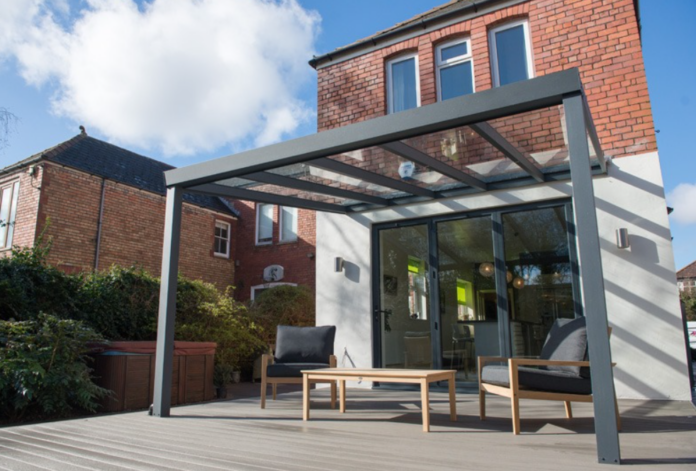 Opening up your home to the outside expands the size of any alfresco space and encourages guests to spend time outside. Bring pot plants inside and display artwork outside to keep your home's look and feel consistent.
Having enough chairs is a crucial component of designing an outdoor area. If outside furniture isn't available, place stools, crates, or oversized cushions for people to sit on.
Matching the colors and materials of your indoor furniture to the colors and materials of your veranda furniture can help create a smooth transition from the living room to the veranda.
Conclusion
Finally, nothing improves the appearance and monetary value of a home like a veranda or a pergola, and you should consider revamping it for your home as well. However, make sure your choice is founded on a clear understanding of what you want and a comprehensive investigation of the contractor you are hiring to get the job done.