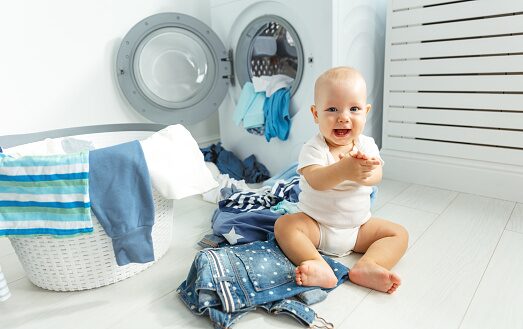 Becoming a first-time mom is quite overwhelming. Several now-parents and experts hand down a piece of advice from their experiences. Parenting does not start after giving birth. It begins even before your baby arrives. You have a lot to prepare to make your first few months comfortable and easily adaptable with your newborn.
One of the few things to prepare for your baby's arrival is their newborn clothes. It is an absolute must to pre-wash your baby's clothes. 9 out of 10 dermatologists and pediatricians emphasize the importance of pre-washing new baby clothes, and they recommend parents to use a gentle detergent.
How to Laundry Newborn Clothes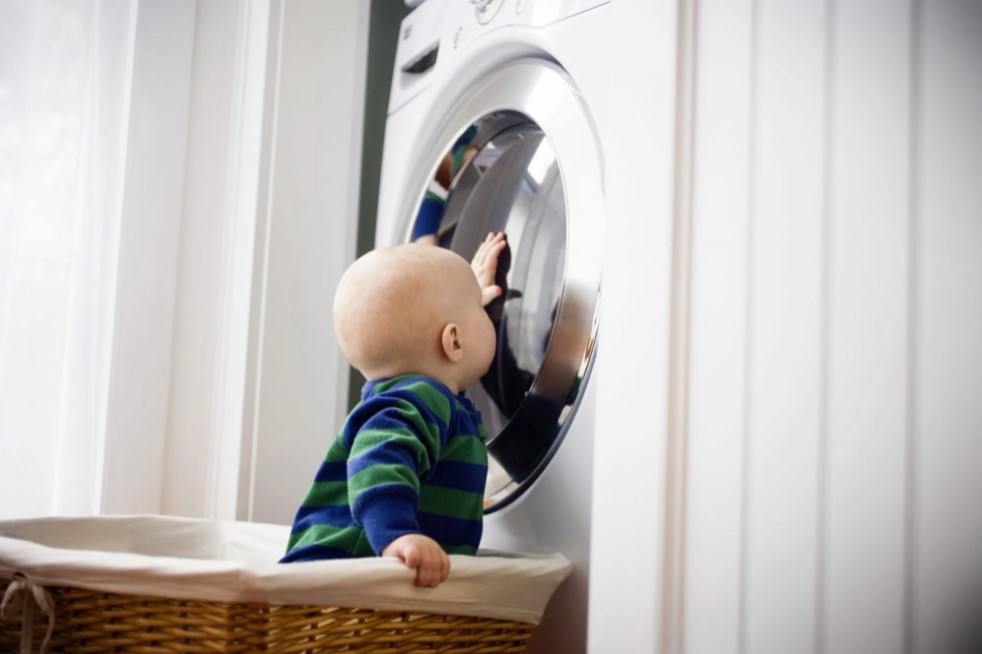 Washing newborn clothes for the first time requires preparation, and that's why we are here. When washing your baby's clothes, you have to:
Check the wash label instruction. Follow the wash label carefully to prevent any damages to the fabrics.
Ensure you are using non-chemical or gentle laundry detergent. Check the detergent label, choose the one that's made for infants.
If the wash label instruction allows pre-soaking the baby clothes in hot water, it's best to do so. Warm water will help eliminate allergens and bacteria accumulated on the clothes.
Air dry baby clothes under the sun's heat. Sunlight's heat is a natural disinfectant.
When washing newborn clothes, experts recommend hand washing them instead of doing it in a washing machine. If you have no time to handwash your baby's clothes, you can ask the laundry service near you if they offer hand wash and fold. If you're in NY, we highly recommend trying out lioxclean.com. Although they are an expert in laundry, you can leave special instructions to ensure that they wash your newborn's clothes with caution.
Now, if you have all the time and you want to hand wash your newborn's clothes, here are the things you should do:
1. Prepare newborn clothes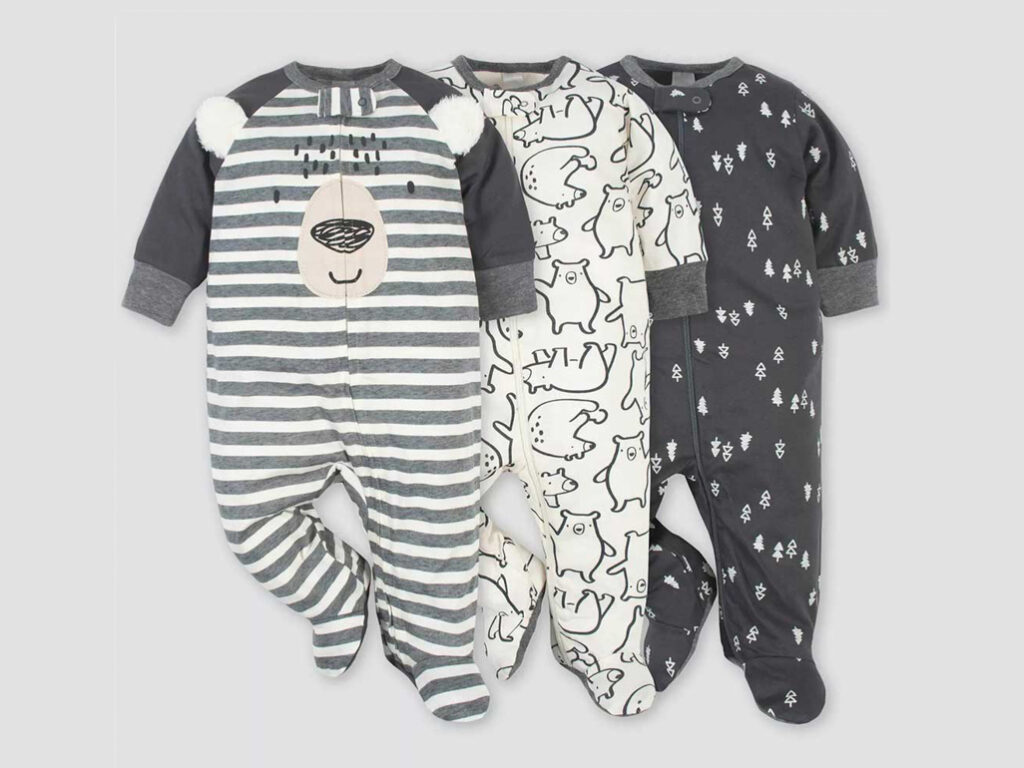 Sort your baby's clothes by color and material. If there are zippers, snaps, and buttons on your newborn's clothes, secure them. Turn the garments inside out.
If you are washing bibs, baby socks, or other small clothing items, place them inside a mesh bag to avoid wear and tear.
2. Use an adequate amount of gentle detergent.
You have to remember that an adult body is extremely different from a newborn's. Using a regular detergent in washing their clothes may irritate their skin. Ensure that you use a gentle detergent that's specifically made for newborns.
Moreover, debunk the myth of adding an excessive amount of detergent will make your laundry cleaner. It will only damage the fabric, and detergent residues will irritate the skin.
Do not use fabric softeners and dryer sheets in washing your baby's clothes. They are full of harmful chemicals that may damage your baby's skin.
3. Wash and dry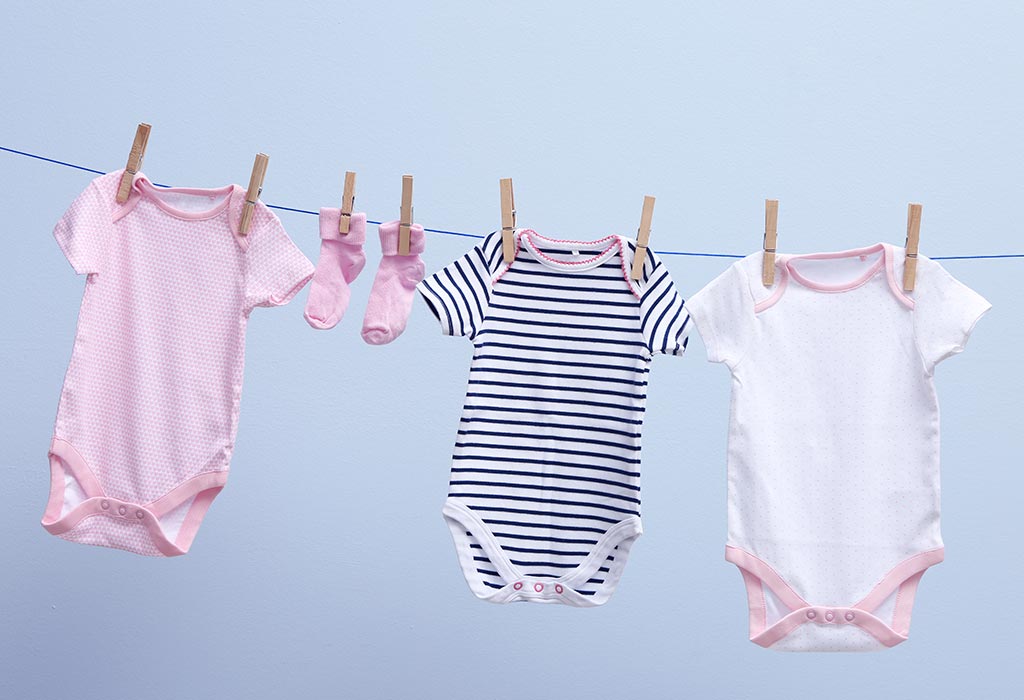 You have to follow the instructions carefully. After the first wash, you will generally use cold water for the clothes and warm water for the diapers. Cold water will help prevent your newborn's clothes from shrinking. May it be on the first or the nth time, always use the gentle or normal setting on your laundry washer.
Dry your newborn's clothes under the sunlight. It is essential to completely dry out their clothes because damp clothes may cause fungal infections.
Always ensure you are not using detergents with high-containing chemicals.
What other fabrics should first-time moms pre-wash?
There a lot of things first-time moms and parents think as they will welcome their newborn. Aside from the newborn clothes that need pre-wash, we want to put your mind at ease. Here's a quick checklist on what other fabrics you should pre-wash.
Hats, Bibs, Burp clothes, Socks
These are accessories paired with clothes to keep them warm. Throw them in the laundry with the clothes you bought. Pre-wash them before your newborn arrives, and there's nothing to worry about.
Blankets, Linens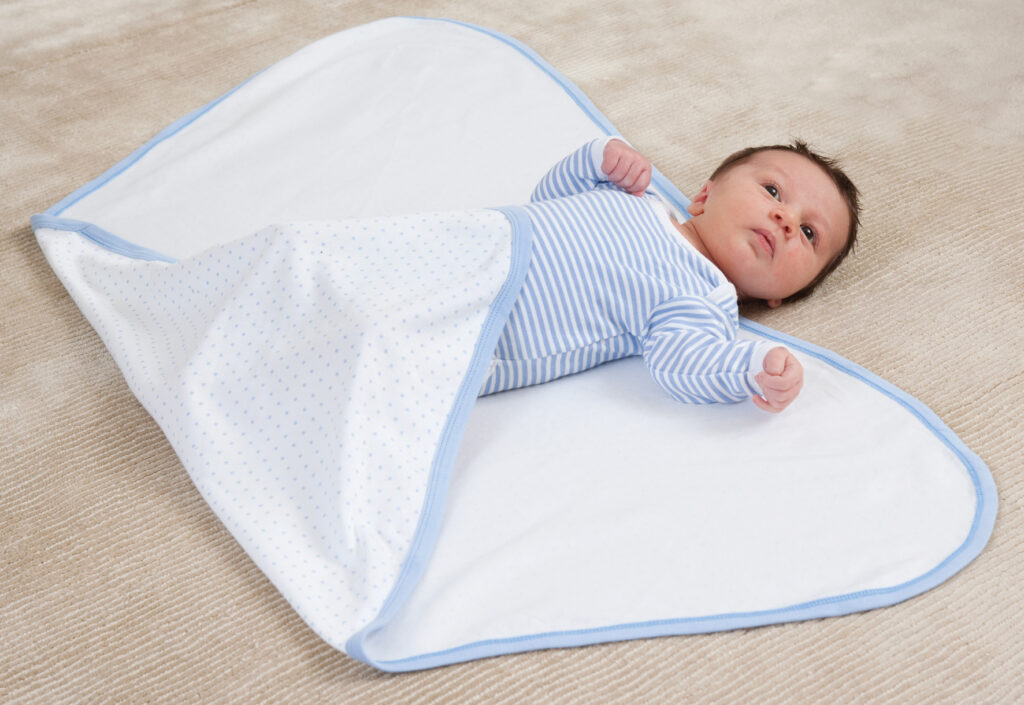 Newborns quickly get cold. You have to make them warm and cozy by snuggling them with blankets. Wash your baby's blankets and linens on a gentle wash.
Stuffed toys
If you bought a cuddle buddy for your baby, you need to pre-wash them. Place the stuffed animal in a mesh laundry bag to provide extra protection. You have to use a gentle laundry detergent and wash it in a gentle setting.
It's definitely everything you can wash. Make everything that will surround your baby clean and ready. Many first-time mommy and parents wonder when will be the right time to pre-wash these things. Well, you can do it any time as long as it is before your baby's arrival.
It would be best to wash a few batches of newborn clothes a week before your baby arrives. Do it a week early to ensure that your baby will have clean and fresh garments.
Why Is It Important to Pre-Wash Newborn Clothes?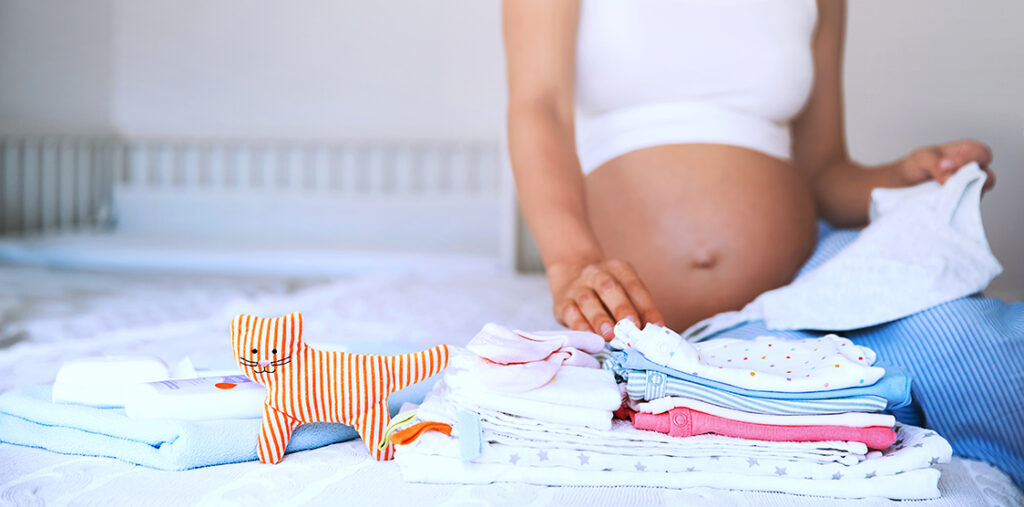 You have no idea where these newborn clothes are from. May it be hand-me-downs or brand new clothes, you have to pre-wash them. Before these newborn clothes came into the retail store, they are store from warehouses.
These new clothes have been exposed to bugs and rodents, treated with formaldehyde to keep them fresh. Meanwhile, hand-me-downs might have been in the storage for long, collecting molds or dust.
New or hand-me-down clothes may have been exposed to chemicals, dust, or pests, and these are the things you do not want on your new one's clothes. Thus, always pre-wash newborn clothes before you let your lovely one wear them.
It is critical to remember that chemicals have drastic reactions to a newborn's skin. Allergies and infections will result in cuts, scabs, and rashes. If you notice these in your newborn's skin, consult a medical professional immediately. It is important to understand the reason for their skin allergy.
As first-time mothers, there are a lot of things we are conscious about. However, some things may still happen even if you are doing it cautiously. Do not blame yourself– especially if you are doing all the best things for your newborn child and family.