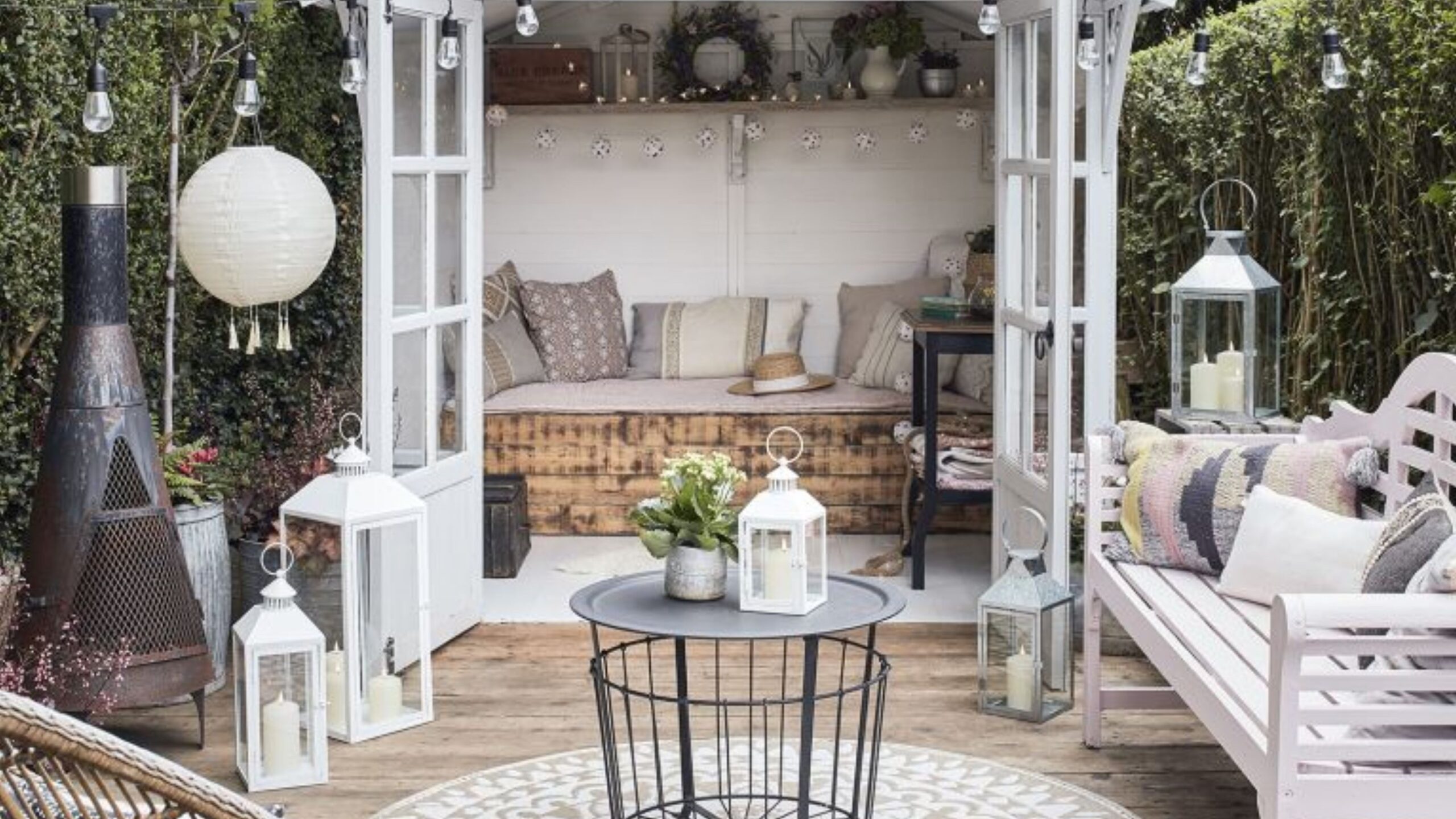 There are many benefits to having a neutral garden space that you can escape to and relax in. When planning to create this neutral space, there are a wide variety of things that you can consider, including planting themes, décor designs and colour theory. In this article, we have outlined a few tips, tricks, and ideas to help you craft your own perfect neutral outdoor space, to help guide you to a state of ultimate relaxation. Let's take a look…
Plants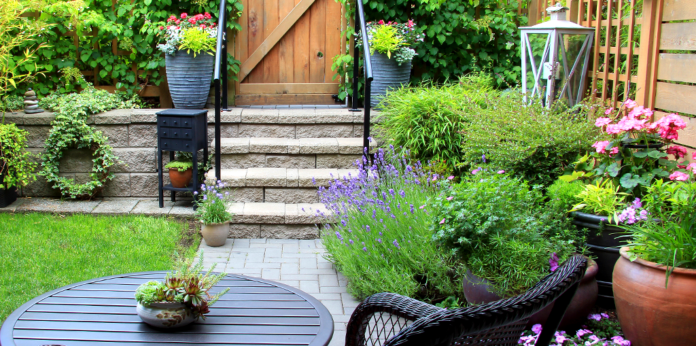 Growing plants within your outdoor space can massively help you to minimise your stress levels, especially if you choose ones with relaxing scents, such as lavender. Potting paler, more neutral toned plants will contrast gorgeously against the darker, natural hues of your garden space, creating a less intense, soothing atmosphere.
There are many ways you can grow plants in your garden. You can plant them straight into the ground, or if you have no beds, plant them in pots and scatter around your patio area. Alternatively, you can grow climbing plants up timber trellising or fencing, to help you to save space.
Flooring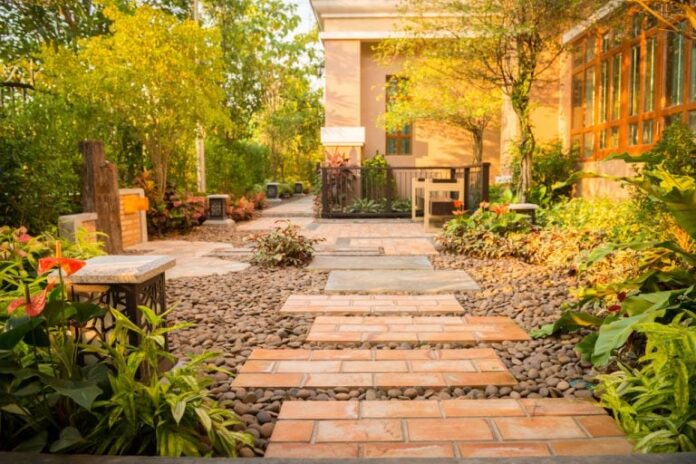 Having an area where you can sit outside and relax is very important in aiding a neutral space. Thankfully, there are many options for installing flooring outdoors. These include adding composite decking, which helps to provide a flat, weather resistant platform, perfect for relaxing on top of. Other options include pavement slabs, gravel, grass, and porcelain tiles.
Once you have decided the material of your garden flooring, we recommend decorating the surface with neutral coloured waterproof furniture, such as rattan tables, chairs, and outdoor rugs. This can help your garden area feel more like an extension of your home, as opposed to a separate space.
Colours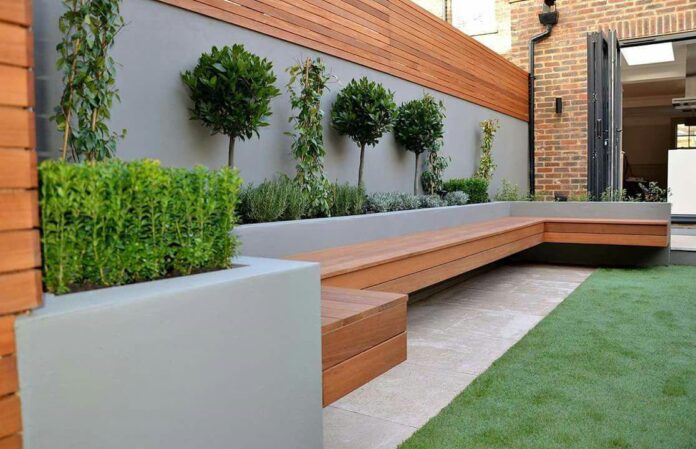 Adding neutral tones into your garden helps to create a relaxing space without spending a lot of money. We usually associate earthy tones, such as greens and blues, as being calming colours, but a calm colour can be whatever makes you personally feel peaceful. Consider the tones that make you happiest before adding them into your garden.
Neutral tones also pair beautifully with the deep greens of your garden, helping the design of your space to feel much more considered and cultivated. Should you instead choose darker colours for your decking or garden furniture, contrast this with paler decorative features, such as plant pots and garden ornaments.
Outdoor Lighting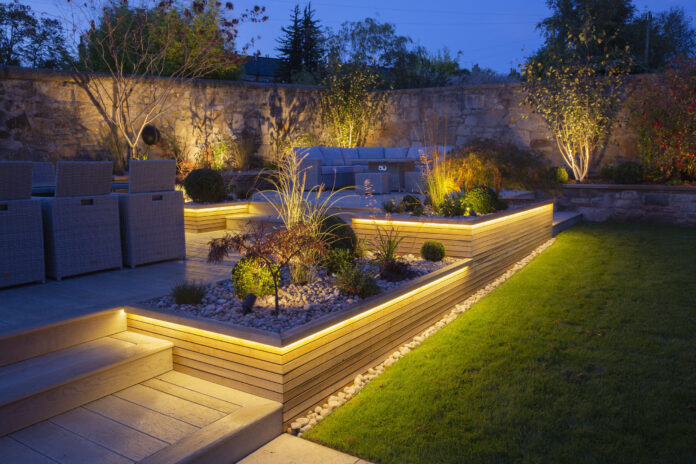 When it comes to decorating your outdoor area, an easy way to create a sense of ambiance is to use outdoor lighting. If you want a lighting option that isn't a permanent fixture, then opting for candles and lanterns is a great alternative.  If you have a pergola, string lights can be attached from beams above.
If you do want something more permanent, you can use in-built LED lights within your decking boards or opt for solar powered lights designed to be planted into soft earth. This can transform your garden space into an area you can make more use of in the evening, allowing you to relax outdoors in those warm summer evenings.