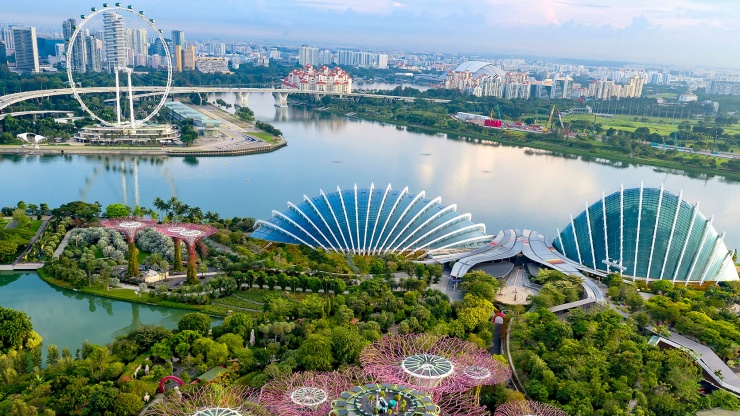 Singapore is one of the smallest countries in the world. With a land area of just 281 square miles, it's roughly the size of New York City. But don't let that fool you: the country is packed full of exciting things to do and places to see.
Despite practically being a city, Singapore is actually ranked in the top 10 safest nations in the world. Singapore achieved this by enforcing serious and controversial punishment for crimes committed, which has resulted in a very low crime rate throughout the entire country.
For people who are just visiting Singapore for a short period of time, a budget of $200 per day is comfortable. This includes accommodation, food, transportation, and entertainment. For people who are planning to stay for longer periods of time, the cost of living in Singapore can be expensive. For example, an average person will spend $700 per month on food alone. Additionally, transportation costs can be high – especially if you're using public transport – and entertainment can be expensive too.
When it comes to insurance while traveling in Singapore, make sure that you're getting the right coverage for your needs. For example, travel medical insurance is typically required by law when traveling outside your home country. Other types of insurance that may be beneficial while traveling include earthquake insurance or car rental insurance.
Additionally, Singapore has become home to countless international businesses and venture capitalists. Take this article from Finance Monthly, for example, that talks about a Singapore venture firm.
If you're considering a trip there, consider these four things that all visitors to the country should know.
1. Get Around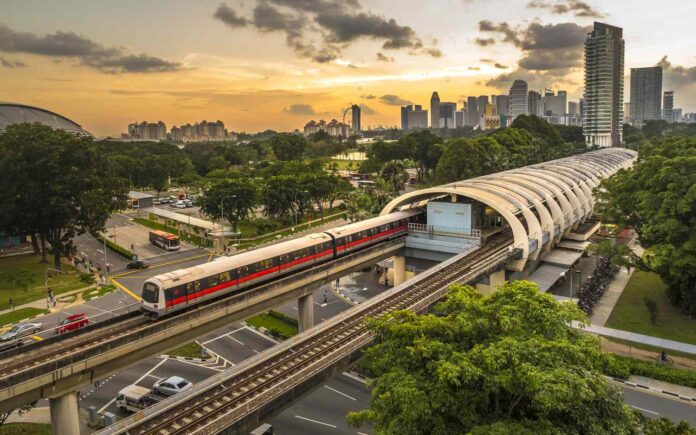 Due to the general small size of the country, getting from one place to another should not take too long, if you know the best methods of transportation.
One of the number one rules of Singapore is to never take a taxi anywhere. It can be really tempting and convenient to just hop in a cab off of the street and get right to your destination, but you will be charged surcharges that really add up.
We recommend sticking to public forms of transportation, such as the subway or bus. There are routes that go all over the country, so it is really easy to get from one place to another using public transportation.
2. Don't Airbnb
According to this travel guide on Singapore, 80% of Singapore residents live in leased public housing, also known as HDB estates. Singapore laws state that these leased properties may not be rented out. There have been some instances of tourists being unable to access their Airbnb's in Singapore due to this.
It is still legal to use Airbnb in the country, we just recommend staying clear of it to avoid any issues with where you stay.
3. Visit Gardens by the Bay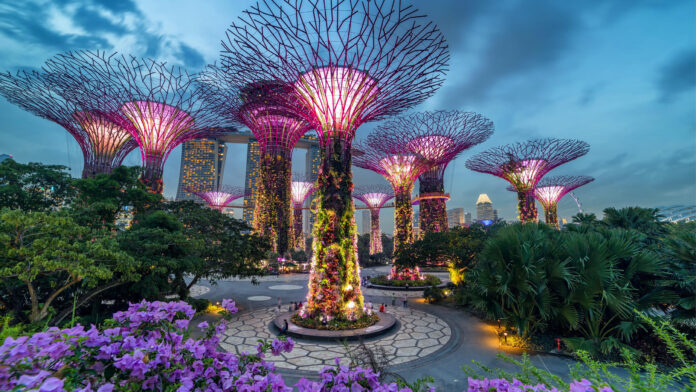 According to TripAdvisor's guide on Singapore, Gardens by the Bay is Singapore's number one attraction. Spanning an area of 250 acres in central Singapore, this nature park is a must-see.
One of the most iconic parts of the garden is the Supertree Observatory, which is atop the tallest point in the park and gives some of the best views of the area. The observatory alone is home to over 160,000 plants and 200 different species. And it's the height of a 16-story building.
Another part of the garden we recommend checking out is Cloud Forest. The structure is larger than a football field, and features a 35-meter-tall waterfall. The interior of this building has a humidity of 80% to 90% so that visitors may experience a unique atmosphere of plants and animals.
4. Check out Marina Bay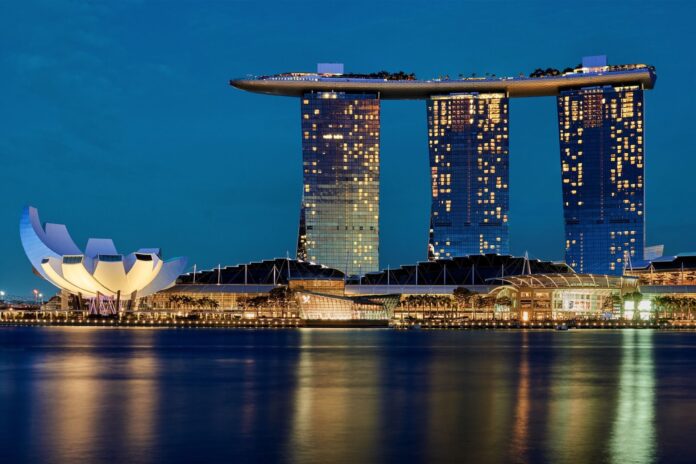 The last thing we recommend you know about before embarking on your trip to Singapore is the Marina Bay. Every night at Marina Bay, there is a spectacular light and water show that is free to view.
The show lasts 15 minutes long, and begins at 8pm and 9pm on Sundays through Thursdays, and begins at 8pm, 9pm, and 10pm on Friday and Saturdays. If you have the opportunity to stop by Marina Bay during these times, you will be in for a wonderful experience.
This article about Singapore should set you up for a safe and enjoyable trip!