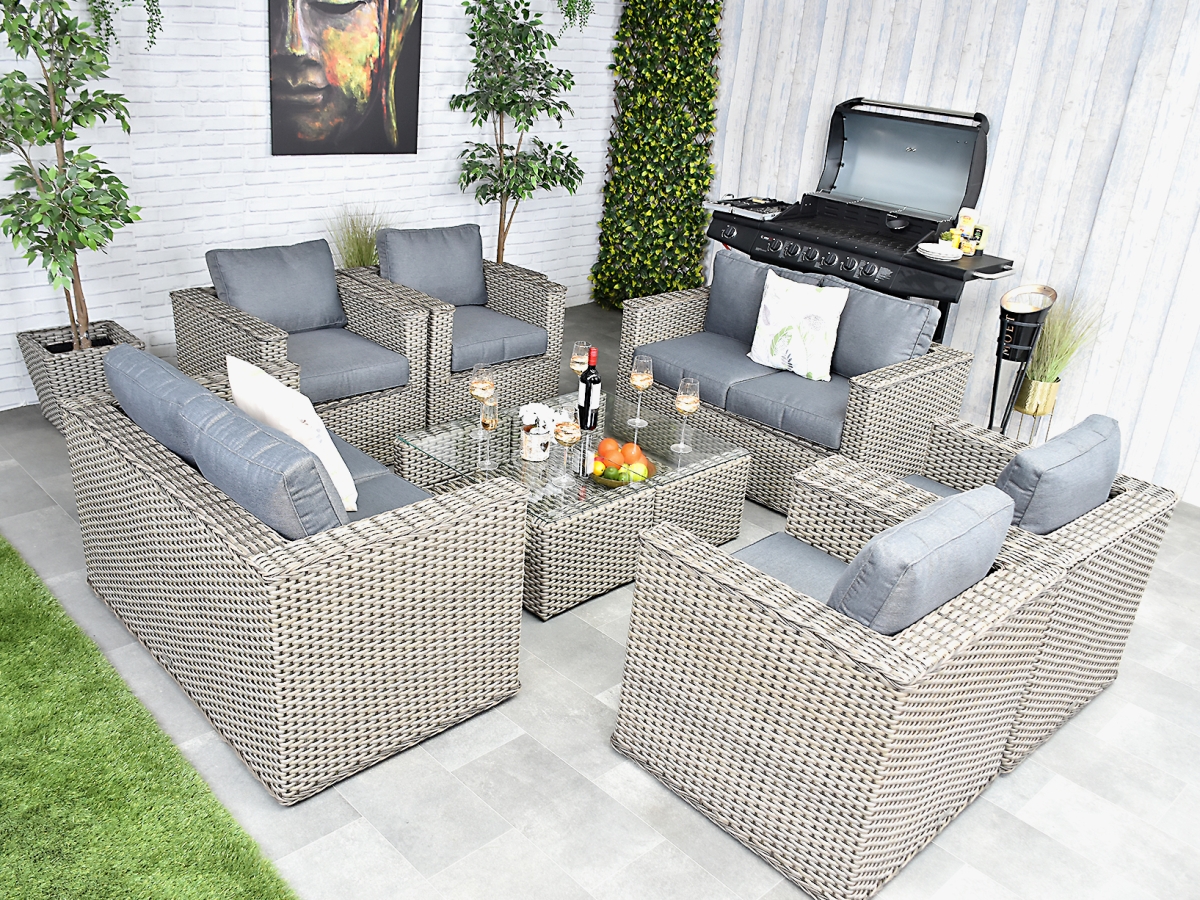 Having aged and tired-looking outdoor furniture can dampen the overall aesthetic appeal of your property's exterior. But, this is no reason to immediately replace them. Below are some cheap and effective ways you can revive your outdoor furniture without breaking the bank.
1. Spray Paint
You'd be surprised what a new coat of paint can do for a weary-looking piece of furniture. Spray painting is an inexpensive way of rejuvenating the appearance of your outdoor furniture while also protecting them from the elements. An added benefit of spray painting is that there is a wide range of colors and finishes available, so you can totally transform your furniture to match your changing tastes. Although spray painting can be a DIY project, hiring professional spray painters like PBM Paints ensures that you get the best possible outcome.
2. Whitewash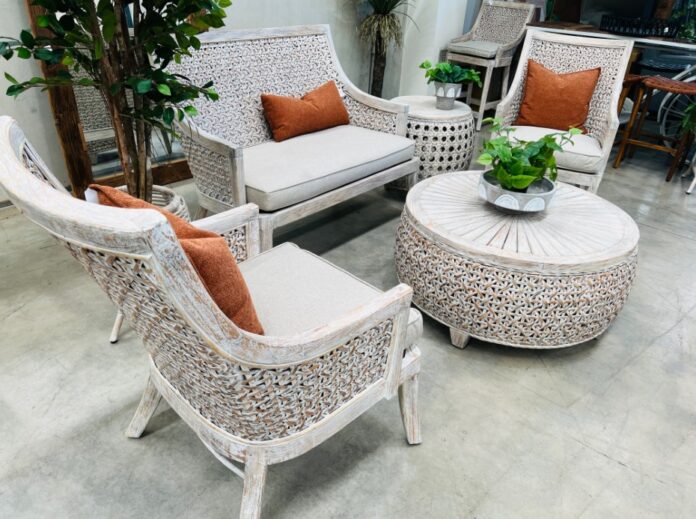 A whitewashed finish has become quite popular for outdoor furniture and this is because of how great they look in an outdoor setting. The good news about giving your furniture a whitewash finish is that it is very cheap and quite easy to do. All you need is some watered-down white paint (one part water and two parts paint), paintbrushes and a dry towel. Brush on the watered paint and wipe with a dry towel. To give it some depth, go over the finish again with a dry brush. Bear in mind that whitewashing won't give your furniture a perfect-looking finish, but that is the beauty of it.
3. Reupholster
Because outdoor furniture is more exposed to direct sunlight, its upholstery fabric can become forlorn and faded after a while. Thankfully, with some new upholstery fabric and a staple gun, your furniture can look brand new again.
4. Slipcover
Draping your outdoor furniture with slipcovers has to be one of the easiest and cheapest ways to give it a new look. One of the benefits of slipcovers is that they are a non-permanent solution, so it is easy to get rid of them if you change your mind and decide to do something different in the future.
5. Accessories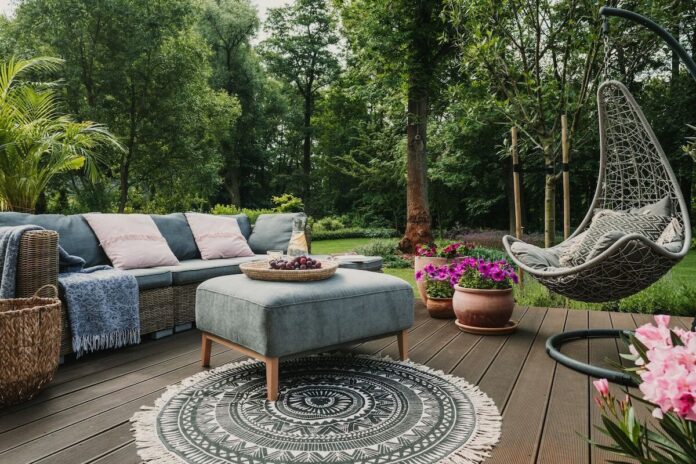 Adding some accessories is another way to give your outdoor furniture a facelift without breaking the bank. You can add a few colorful throw pillows, some new cushions, and some fresh linen napkins for tables. The good thing about these accessories is that it's easy to switch them out for new ones as trends change.
6. Cleaning and Scrubbing
Sometimes, all you need to do to give your outdoor furniture a fresh new look is some good old-fashioned cleaning and scrubbing. Also, remember to refresh the covers of your lounge or daybed when they become moldy or dirty.
7. Tung Oil for Wicker Furniture
Wicker furniture is very common for outdoor spaces, and if an oiled look is something you like for your natural wicker, then tung oil is the way to go. Apart from refreshing its look, tung oil can help protect your outdoor wicker furniture from the elements, thus, giving them a deep, rich finish that lasts longer.
8. Remove Rust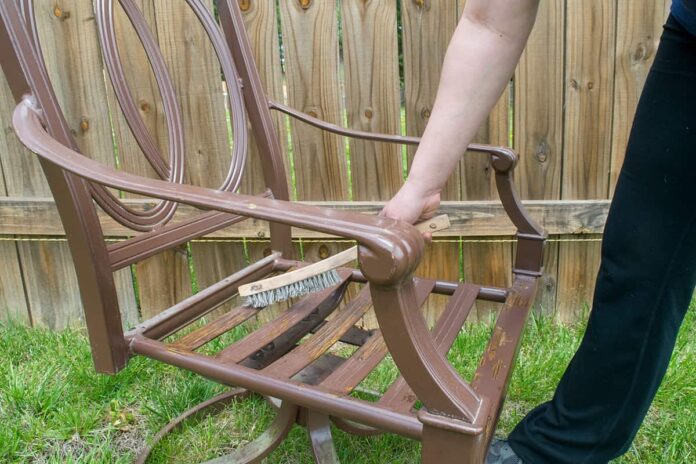 This is very important for renewing outdoor metal furniture. Start by knocking off the rust and any loose paint with a stiff wire brush. Once this is done, the painted edges before washing thoroughly and allowing them to dry completely. Once dried, you can proceed to prime and paint the metal furniture.
9. Re-stain
If you have aged outdoor wood furniture, applying a fresh coat of stain can make it look good as new. The process of staining wood furniture is quite straightforward and can be a DIY. Start by sanding and cleaning the surface of the piece before proceeding to wash it thoroughly. After the piece has completely dried, you can then apply the stain. To achieve the best outcome, make sure to carefully follow the manufacturer's instructions (for the staining product).
10. Light the way
Although not exactly an upgrade for the furniture itself, good lighting can go a long way to bring out the magic of your outdoor furniture once the sun sets. Investing in some candles or hanging some festoon lights from the ceiling of your outdoor spaces are great ways to do this.
Conclusion
Having aged and tired-looking outdoor furniture only dampens the exterior look of your home. Above are some of the easy and cheap ways you can transform the look of any tired outdoor furniture.