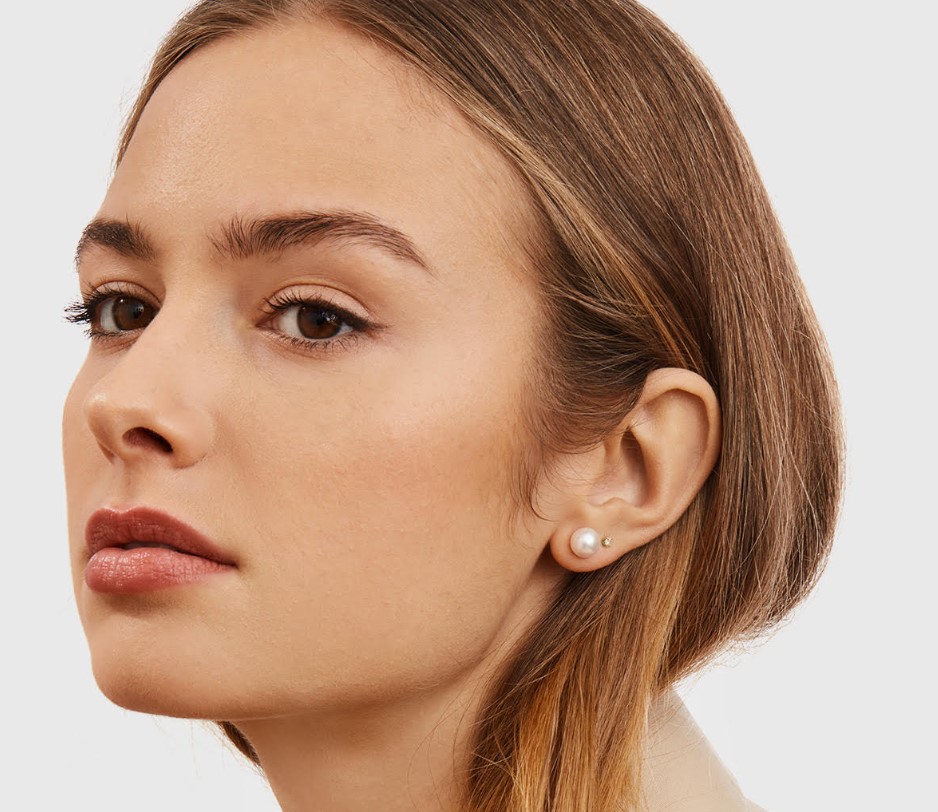 Would you like to supplement your earring collection with classic pieces that you'll love wearing for years to come? In this article we'll take a look at the earrings that have secured their place in the fashion hall of fame and that you'll be able to rely on in every situation.
Gold hoop earrings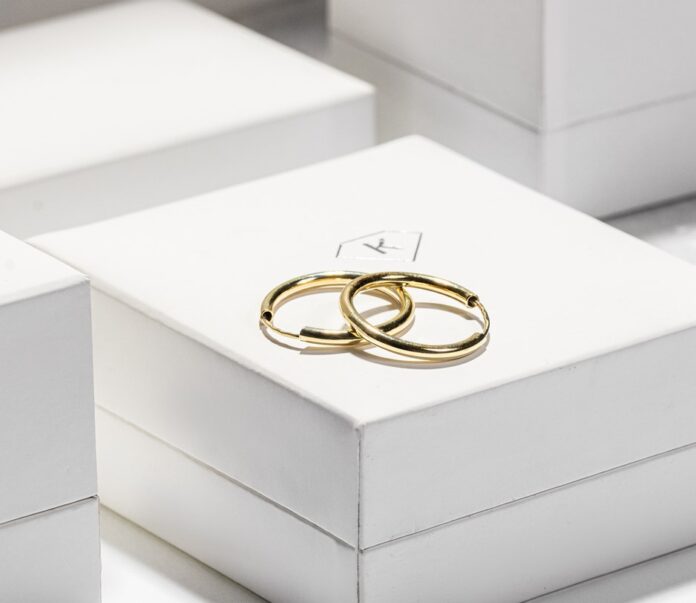 Can something be an absolute classic and yet still be in fashion? Gold hoop earrings are just that. Smaller hoops with a diameter of just under an inch are ideal for everyday wear.
On your overall outfit they will play the role of an understated accessory that emphasizes your distinctive style. They can be combined with different styles of jewelry or other earrings in the one ear without any problems. Medium-sized hoops from 1 to 1.5 inches are already by themselves a more distinctive accessory, but you could still wear them day to day. Large hoops that have a diameter of two inches or more are a dominant piece of jewelry that draws attention to the face.
Diamond studs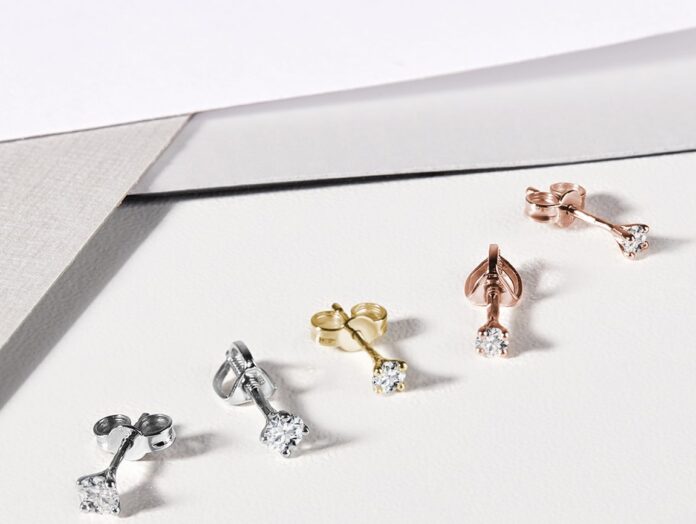 Diamond studs are definitely among those types of earrings that allow you practically limitless options when it comes to styling. They look very elegant and feminine in any situation, whether you're dressed in activewear heading out to a yoga class or going out for a night out with friends. They adapt to all styles and you really can't ever go wrong with them. Although they have a very simple design, their diamond sparkle will light up your face and will add shine to it. This quality makes them unmissable. You can complement them with more striking jewelry, pearls or color gemstones. Their versatility will give you boundless options so you can let your imagination run wild.
Dangle earrings

Dangle earrings can come in many forms. But they have one thing in common. They are a striking accessory that is suitable for special occasions. And they also have one positive effect, namely extending the line of the face and accentuating the neck. Threader earrings with a thin chain and a pearl or small diamond suspended from it have also become very popular recently.
Earrings with a color gemstone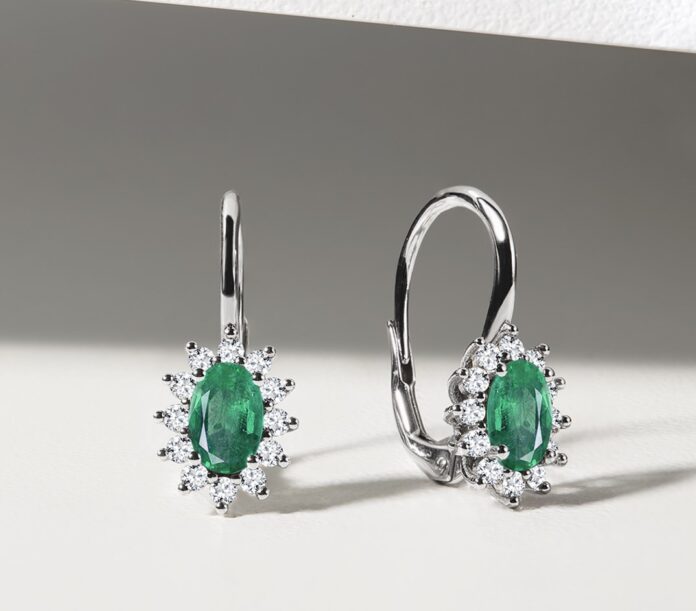 Colors bring joy to life and an element of playfulness to our outfits. That's why you'll appreciate having at least one pair of color gemstone earrings in your jewelry box. If you have green eyes, a green emerald or green tourmaline will perfectly accentuate the green color of your eyes, while a purple amethyst or a dark red garnet will flatter brown eyes. An absolute winner are earrings with morganites which come in a soft salmon color.
Pearl earrings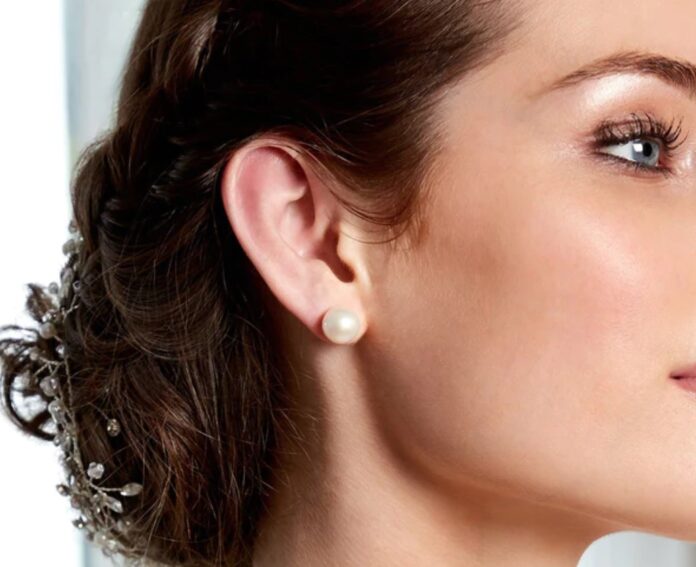 The popularity of pearl jewelry has risen sharply in the last few years, even though pearls were already considered a timeless classic. So if you don't already own a luxurious piece with a pearl, it's high time to fix that. Simple pearl pendant earrings with a push back closure are an ideal start. Since pearls naturally come in many beautiful colors from pure white to pink, grey and dark grey, you can choose the color that best matches your skin tone. And you can also take pleasure from the fact that as a product of a living organism, each pearl is a complete original. Pearls will look divine with jeans and a black turtleneck as well as with a stylish strapless dress. You can always be sure of the fact that they will make you look very elegant.
Quality earrings are definitely worth investing in. Choose them wisely and always ask yourself if they match your style. A good indicator is also the answer to the question whether you would feel like wearing them even tomorrow. If you answer no, then you're better off to look for ones you wouldn't hesitate to wear. And where to look for such earrings? Get inspired by the wide range of timeless jewelry made by the KLENOTA jewelry studio.