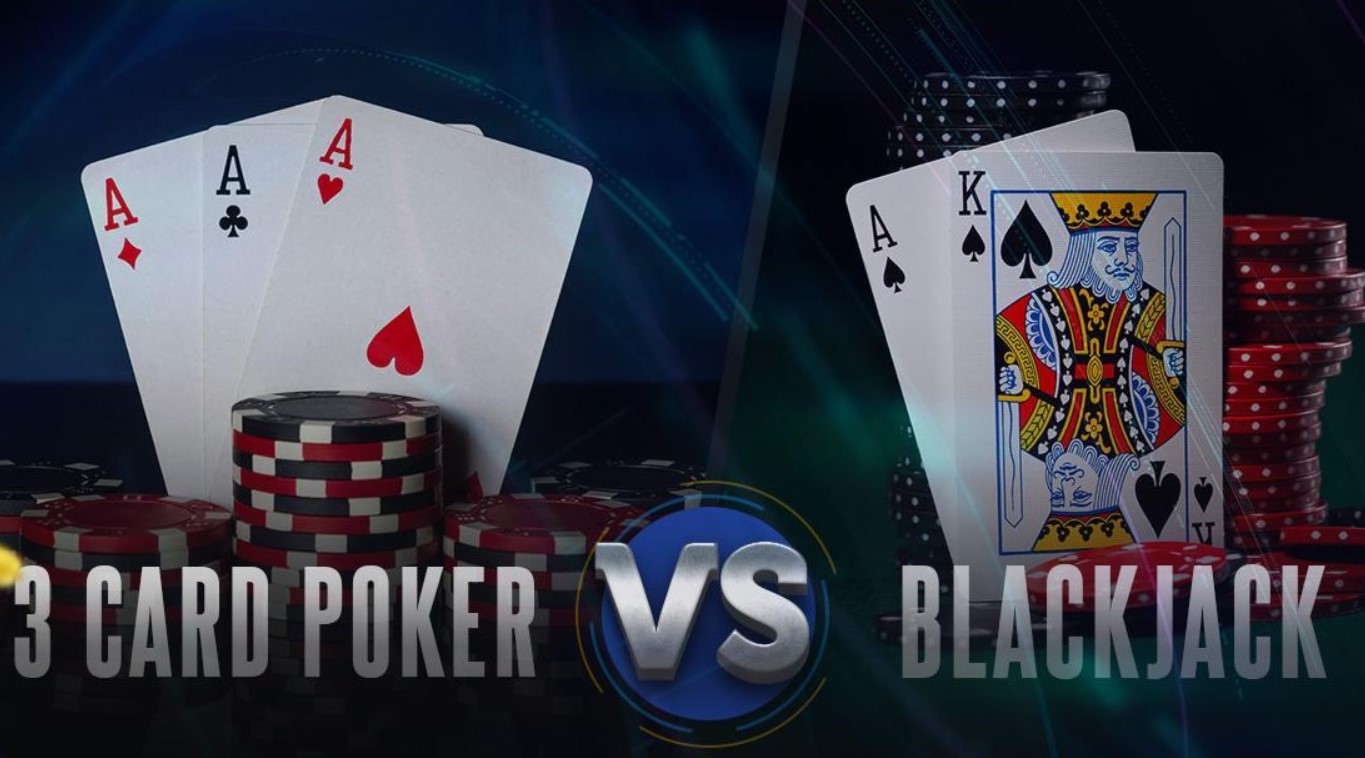 While, in general, reel-spinning games do rule gaming floors, veteran gamblers prefer sticking to table action, as options in this genre offer a higher level of interactivity. Due to these games getting conducted by a dealer, they incur higher operational costs for operators and get played at slower speeds than machine ones. Hence, they feature dramatically more substantial minimum bet limits in comparison to those offered by electronic devices. This associated suspense and risk is something that many people find very appealing, making table games super popular, offline and online.
While blackjack is more or less the dominant table pick across the globe, over the past decade, it has gotten some stiff competition from 3 Card Poker, a casino poker variant that first appeared in the mid-1990s. It began its rise to prominence in the early-2000s and now ranks as an industry mainstay and the chief representative of the casino poker category. That is a batch of player versus dealer games that utilized the world's most established card game's hand ranking system.
3 Card Poker can be played online from any of these sites and is available at pretty much all US-based casinos. Not only that, but it likely has a vaster land-based representation in the US due to various regulation loopholes that allow it to get hosted where blackjack is not permitted.
Below, we explain how blackjack and 3 Card Poker stack up against each other in various aspects and render a verdict if one is overall the better pick than the other.
Learning Difficulty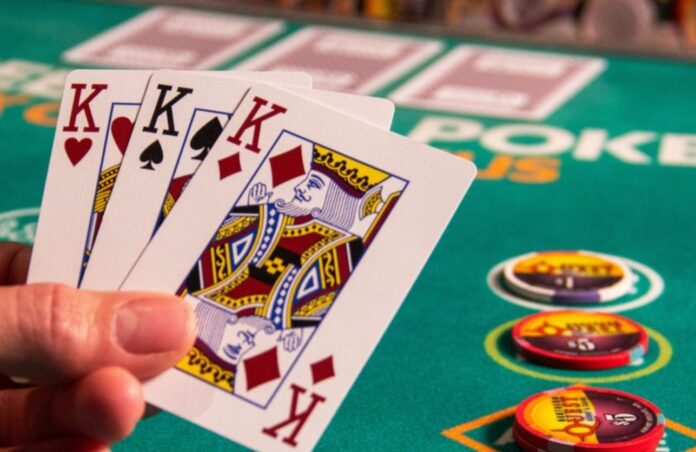 Essentially, both options have rather rudimentary gameplay. In blackjack, the goal is to get to twenty-one without going over. The dealer supplies the player with two cards. Based on their strength, the player can ask for more cards to reach a satisfactory hand until he busts.
In 3 Card Poker, a gambler first must make an ante bet to receive a three-card hand. Upon examining its value, he can decide to make a play bet equal to his ante or fold and forfeit his initial wager.
There is no sizeable complexity to either game. Nevertheless, since 3 Card Poker requires understanding poker hand values, blackjack is the easier of the two to play.
Odds Comparison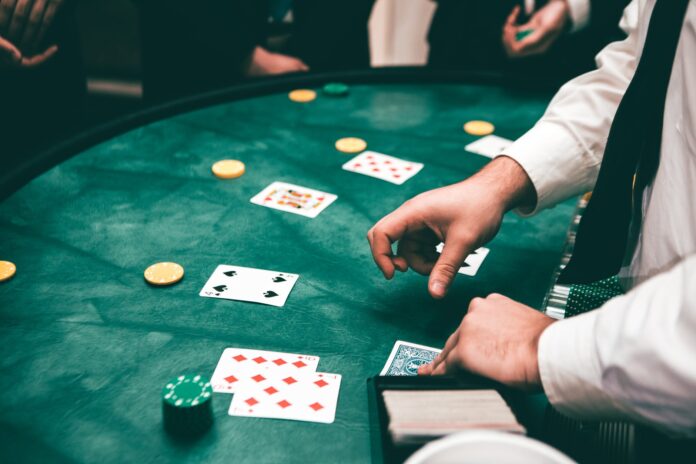 Blackjack has a default house advantage of 2%. If a player uses a strategy chart, this percentage drops to 0.5%, and if a gambler knows how to count cards, he can nullify the house edge altogether, flipping the odds against the casino.
3 Card Poker has a default house edge of 3.7% on the ante/play wager. Plus, a 2.32% on the pair plus bet, which is an optional side wager. If a dealer exposes a card when grabbing one from the shuffler, a common occurrence for right-handed croupiers, that is an advantage play that gives the player an upper hand of 3.48%.
Without argument, blackjack has gameplay that can get mastered to a degree where the game features almost a 50/50 win probability, while the same cannot get said for 3 Card Poker.
Online Play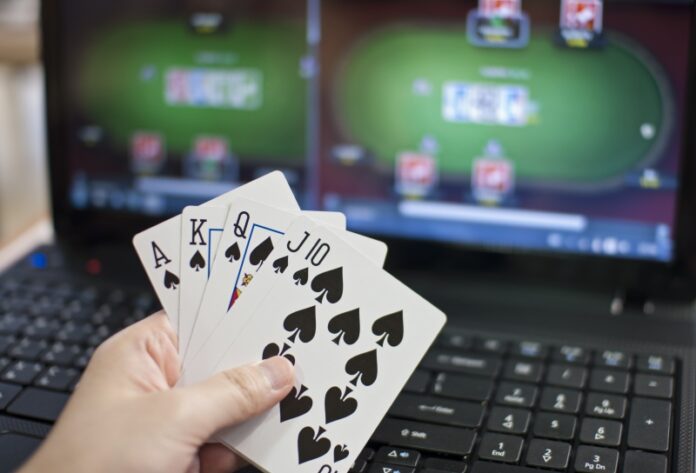 Both 3 Card Poker and blackjack are available at gambling sites in the live dealer and RNG format. The first offers authentic gaming action against a dealer, and the latter facilitates fast gameplay.
It should get noted that 3 Card Poker only recently entered the streaming game arena, thanks to Evolution Gaming and Playtech. In the past two years, these two sector giants have chosen to expand their live arsenals by incorporating casino poker variants into their libraries and have begun featuring options such as 3 Card Poker, Caribbean Stud, and Texas Holdem Casino Poker. That said, there are far more blackjack streaming tables online than 3 Card Poker ones. The numbers are incomparable.
Variant Variety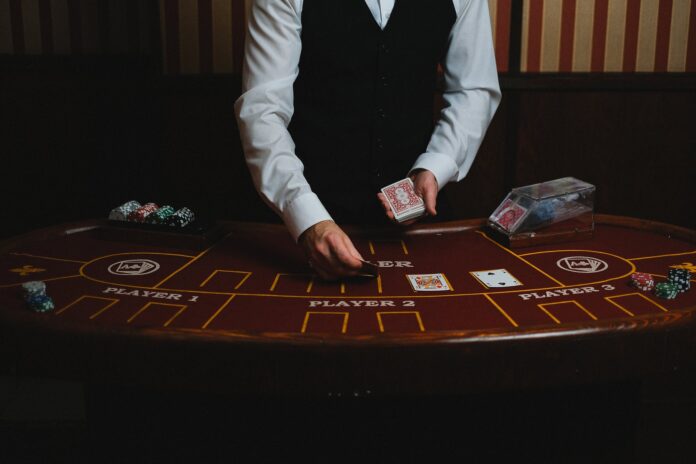 3 Card Poker is a proprietary table game, while blackjack is not. That means that someone owns the rights to this gaming pick. That entity licenses this product to operator/providers to host. In the case of 3 Card Poker, the rights holder is the renowned Shuffle Master.
Therefore, whenever a casino features 3 Card Poker, know that it has paid Shuffle Master a fee for this privilege.
Given that this is a licensed brand, it features a pre-defined ruleset. So, it is not possible to find 3 Card Poker variants that drastically vary. However, it is possible to locate various games similar to 3 Card Poker's gameplay under different names that offer somewhat distinct rules. Examples include 3 Card Brag and Tri-Card Poker.
Concerning blackjack, the list of variants is long, and many of these are also on hand at hundreds of online casinos in the live dealer format.
Side-Bet Options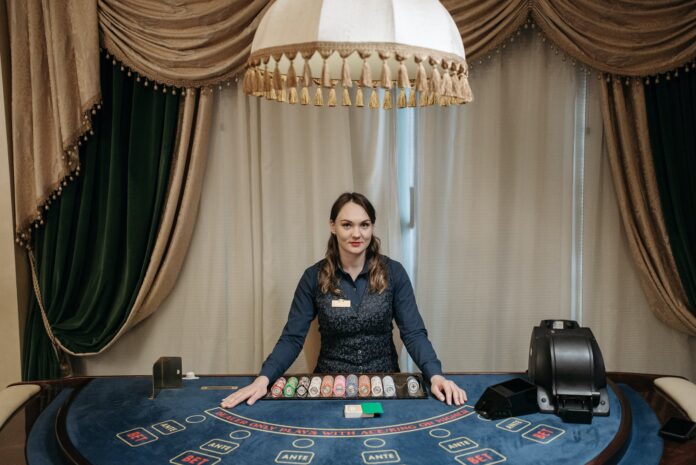 Blackjack tables generally offer one primary side-bet option, the insurance bet. It often gets called a sucker's pick in gaming circles because its house edge hovers around 7.5% in six to eight-deck games. Various twenty-one tables can offer different blackjack side-wagers. These include the famous 21 plus 3, perfect pairs, a royal match, and the over/under thirteen bet.
Nonetheless, none of these provide even close to the alluring payouts as 3 Card Poker side options like the 6 Card Bonus or the Millionaire Maker, which can yield life-altering rewards over a million dollars. Naturally, the game also allows for multiple other more modestly-sized wagers, plus the always faithful pair plus one. As mentioned, it has a lower house edge than the base gameplay.
So, 3 Card Poker wins this round. But, it should get said that most experienced blackjack players usually avoid side-bets altogether, as they like playing the traditional game, implementing strategy charts that even the odds. For them, independent wagers only serve to muddy the waters, and they offer little upside. These are more enticing to casual players who crave more of a chance-based thrill.
Final Thought
Without question, blackjack offers a better winning probability for those who have the patience to get engrossed in this casino classic. Yet, overall, 3 Card Poker is a slightly more dynamic game, with jackpot side-bets that are an unpassable choice for many casual gamblers.