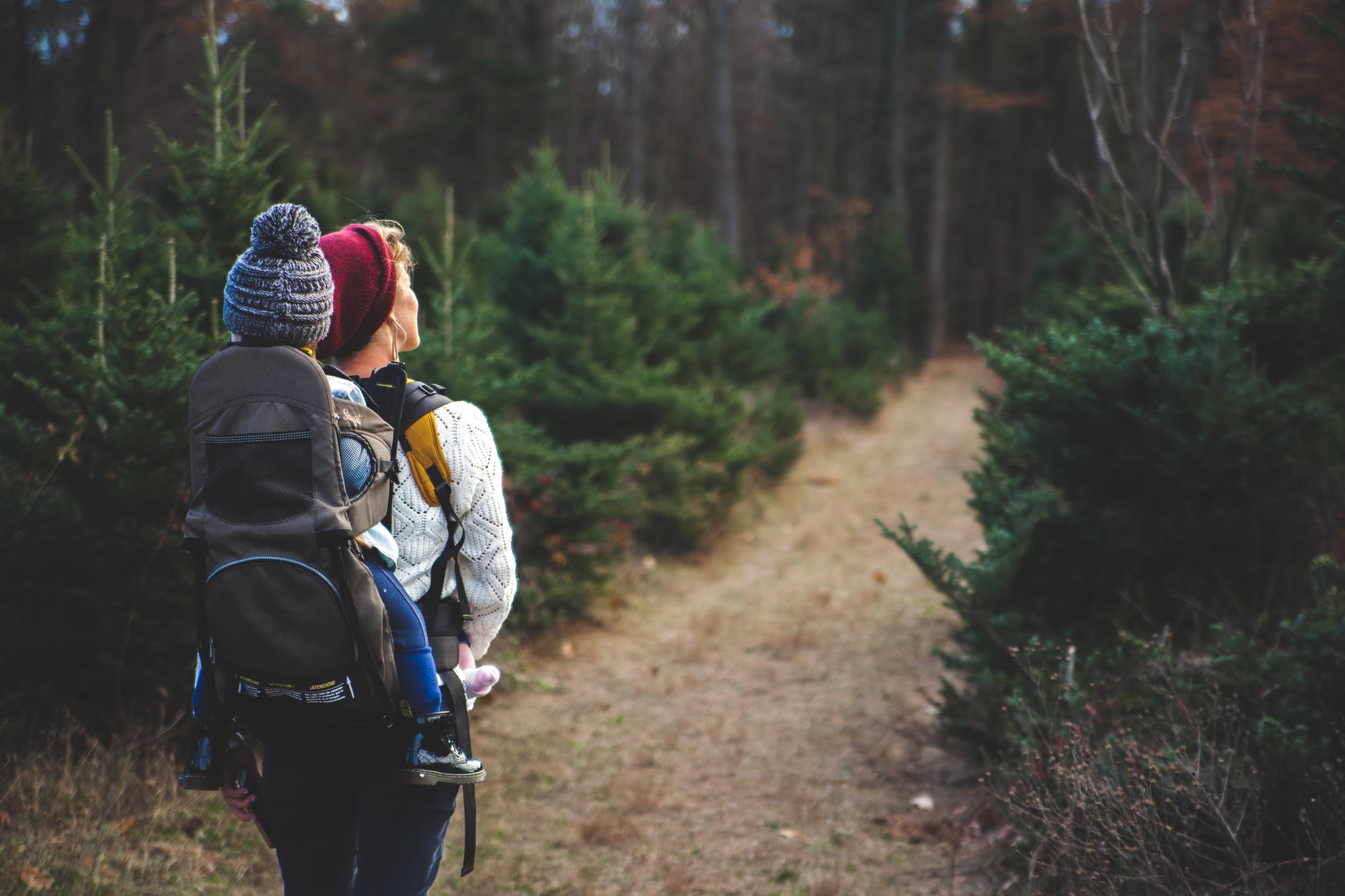 Many people think that carrying a baby around is a crazy idea, except if it is home. But some people take their babies even to hiking and trekking because it is not such a wild idea for them. Even for you, it does not have to be a challenge at all if you do the proper packing and keep some essential tips in mind. If you do this, you sure will have a wonderful time on the trails.
Here are a few hiking tips that will go a long way in making your next trip a memorable one:
1. Choose the Right Baby Carrier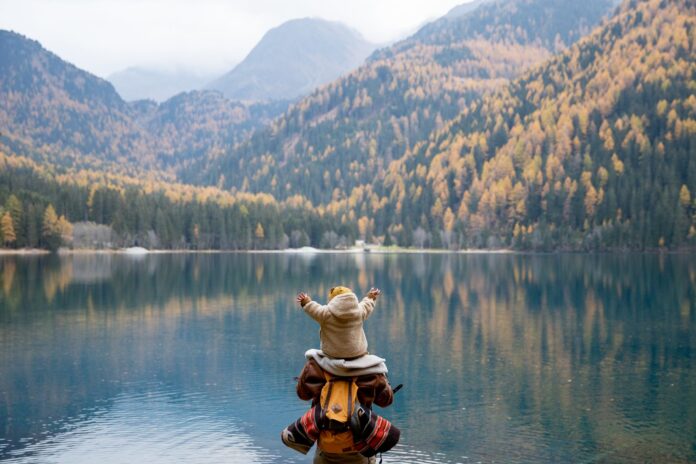 If you're hiking with a baby for the first time, remember to do the right packing. Decide between a front sling and backpack, either of which must adjust. If your baby is roughly six months or less, use a front sling before moving to a backpack-carrier style.
• Get your child used to the new carrier before hitting the trail.
• Avoid ruining your baby's sleep cycle by hitting the course when they are fast asleep.
• Limit your first hike to a couple of hours to make your baby used to the environment.
• Be wary of the weather because babies are not great at regulating body temperature.
• Wear a wide brim hat to cover your baby's head and neck.
Nothing could be worse than walking long paths with an uncomfortable carrier on your back, so please do some research. If your baby is around a year old, you can get a carrier that props them up high on the back so that they can enjoy the surroundings and remain in good spirits.
2. Pack the Essentials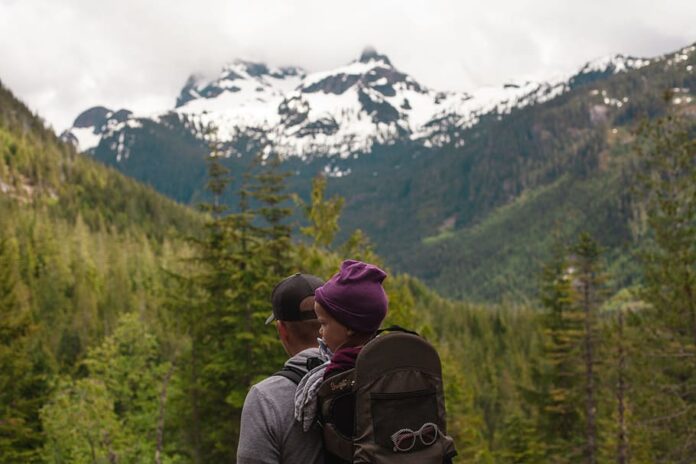 While it is easy to remember what you need to take for a camping or hiking trip, don't forget that you're taking a baby along. There is a lot to keep in mind to get everything right as you don't want to make the baby miserable. If you forget any essential item, you might even regret going on a trip in the first place. Click here to learn more about hiking essentials for your next trip.
Here are a few things vital for a hiking trip: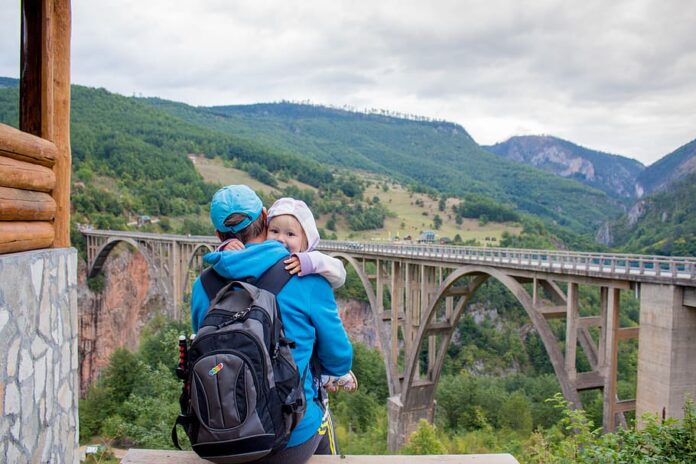 Sun protection – It is as crucial to a baby as it is to an adult. For purchasing the right sunscreen, consult a doctor as a baby's skin is very sensitive. Also, consider getting a sunhat to stay protected from rain and sun. As babies remove hats, start practicing them to wear hats at home before hitting the trails.
Emergency Kit
Whether hiking with a baby or not, packing an emergency kit is mindful. If you or your baby is on medication, bring along the first aid kit. You never know when it might come in handy!
Baby Care
Baby care items include diapers, wipes, disposable bags, etc. Pack as much of this stuff as your bag allows.
Extra Clothes
It is always a good idea to bring a pair of extra clothes – an extra jacket, socks, T-shirt. Bring light clothes for the trail and warm clothes for the night. Weather can be very unpredictable sometimes, and you don't want to get stuck without a change.
Trekking Pole
Sometimes, the hiking path can be difficult. You might find it hard to balance yourself, and now you have a baby on your back! So, to maintain your balance and stable footing along the trails, bring along trekking poles so that you don't trip and fall.
Camera
It goes without saying to bring a camera along to capture the moments. You can also use your mobile phone for that purpose. Hiking with your baby creates a special bond between you two which you might like to show them when they grow up. So, you must capture every precious moment.
3. Decide Your Trail Wisely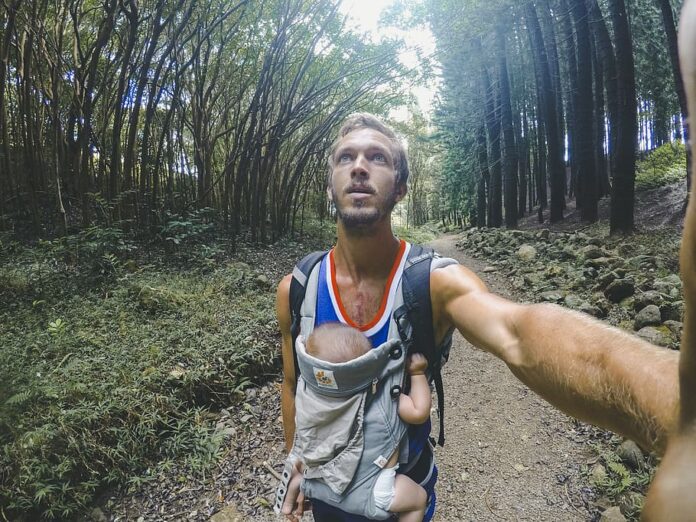 When carrying a baby along, plan a trip to a place where you have been before. Choose a route that does not have steep drops or rough terrain, or heavy climbs. You don't want to get injured or lost with a baby.
Pick a route with good shade coverage to keep you from sun exposure and rain showers. You can ask people on quora about the correct path for you and your baby or read reviews online.
It is recommended not to hike on your own and take a friend or your partner along. They will help you carry some load, and if something goes wrong, they will be there to assist you.
4. Pick the Right Time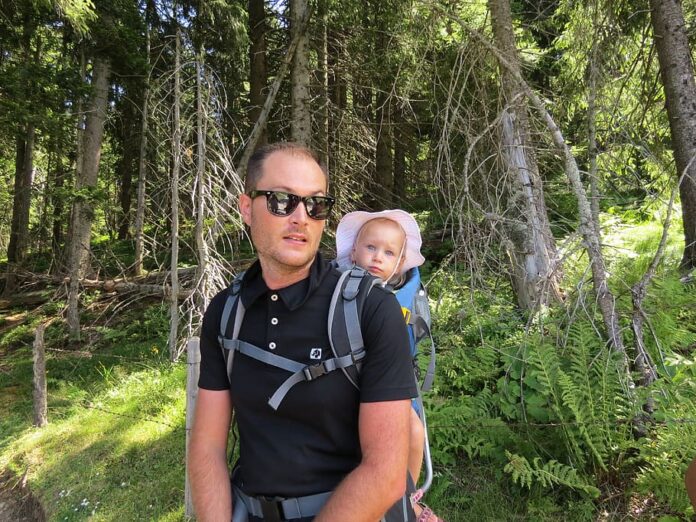 It is crucial to choose the right time for taking your baby out. If you are aware of their sleeping schedule, you will be able to make the right decisions. If your baby is comfortable sleeping in a carrier, plan your hiking time accordingly; however, if they sleep only in the crib, plan the hike after they have had their nap.
You may also test out all the gear, including the carrier, before actually going on a hike. It will help you know how much load you can carry on your back and front. Hike on a few shorter trails with your baby before attempting longer routes.
5. Stock Up on Patience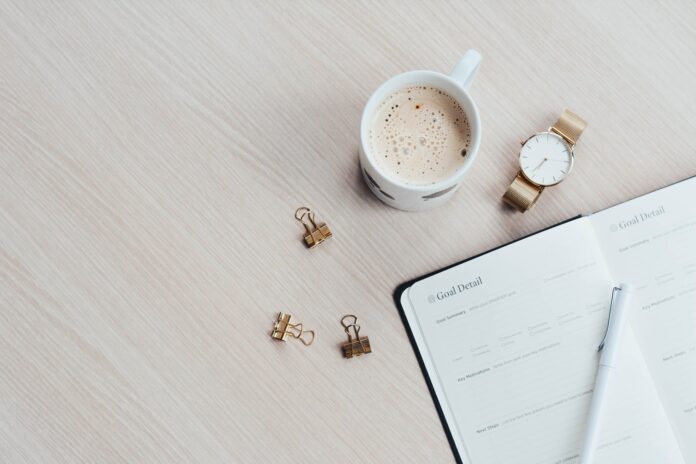 When hiking with a baby, you're going to need a lot of patience. So, try planning everything – route, clothes, essentials, ahead of the time to avoid stressing out. Have a wholesome breakfast, a cup of tea, and get out on the trail in a good mood!
Final Words
It is fun to take your baby outdoors, to let them see and experience things to their heart's content. Spending time in nature is beneficial as it allows you to have special bonding moments which you might never forget. So, please don't be wary of the thought. The only thing you should be worried about is not carrying enough diapers and baby medicines.
After reading the above content, we hope you get inspired to take your baby outdoors with some essential tips in mind.