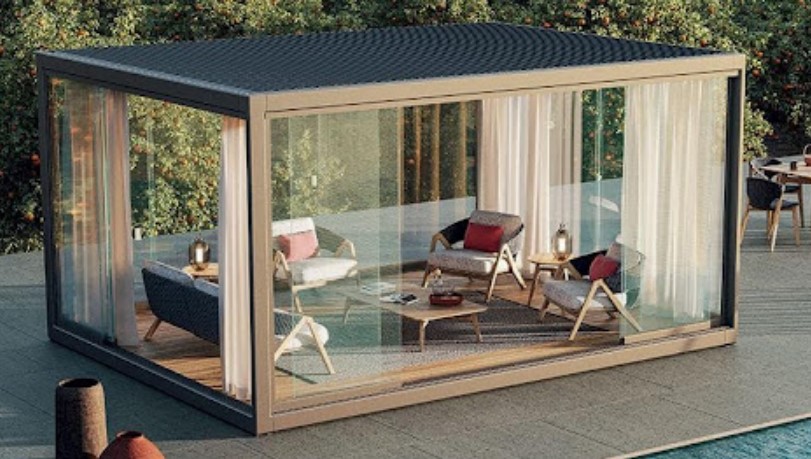 Americans love the outdoors. In fact, over half of all Americans headed out into the wilds at least once in 2023. Of course, with many of us sticking around home this past year and a half, you've likely been considering how to transform your backyard into a private outdoor oasis.
When it comes to all-season, luxury garden living, you can't go past pergolas. Read on to learn more about the benefits of pergolas and whether a detached or attached pergola is suitable for your home.
Why You Need a Pergola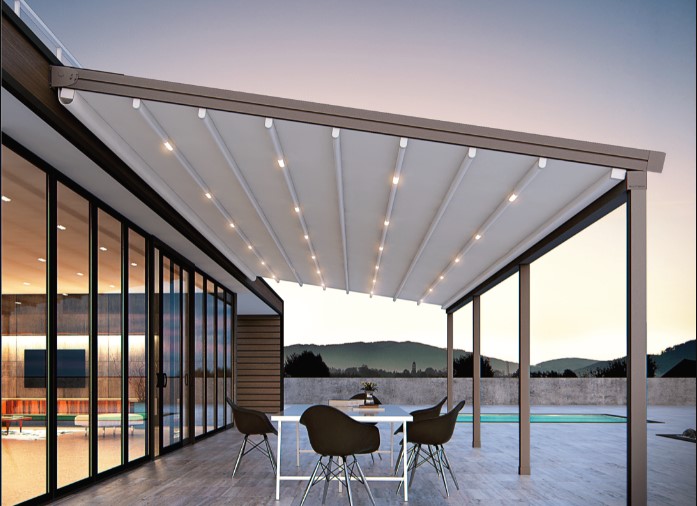 Pergolas extend your interior living space well beyond your likely already open-plan kitchen-dining area. By offering shelter from the elements, they allow you to head outside even on the least appealing days.
If you have a swimming pool, attach a pergola to your house to protect you and your family's skin from the harmful rays of the sun and ensure no one overheats on those hot summer days. Add lighting, and you can spend all night outside, too—grilling in your outdoor kitchen or enjoying a home-cooked meal with friends.
Since pergolas maximize the amount of time you can spend in your yard, they can boost home value. That's why it's essential to invest in a well-constructed pergola made of high-quality, long-lasting materials like treated hardwoods, stainless steel, or aluminum.
Attached and Detached Pergola: Differences
We've answered the all-important questions, "What are pergolas, and why do you need one?" Now we can move on to the next crucial consideration. Attached vs. detached pergolas: which one is best for your home?
Choosing Freestanding Pergolas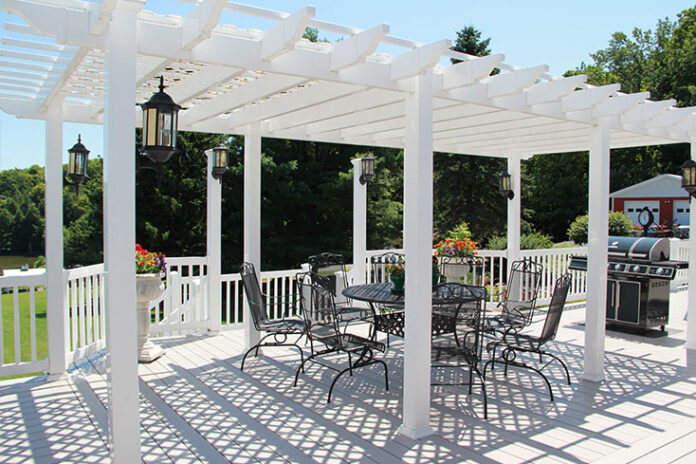 Are you hoping to create an attractive focal point in your landscaping? If you need shelter for a swimming pool or hot tub located away from the house, or you're looking to create a she-shed, reading nook, or covered play area in your yard, choose a detached pergola.
Detached pergolas offer as much shelter from sun, rain, and wind as their attached counterparts, though you may need to cover one to four sides using curtains or screens. You also won't be able to add as many accessories. And unlike attached pergolas, freestanding pergolas typically don't require a building permit.
Choosing Attached Pergolas
Because attached pergolas are, well, attached to your home, they provide a seamless passage between indoors and out. They're also more structurally sound than a detached pergola, needing fewer posts, and therefore easier to install accessories like screens, heaters, and TVs.
Attached pergolas have the added benefit of shading one wall of your home—especially if they're south or west-facing. This may help to lower your AC bills in the summer and preserve your siding from sunlight degradation.
When a pergola is attached to your home, it must match the design of your home. Otherwise, it can look jarring in your backyard landscaping.
Pergolas: Must-Have Luxury Living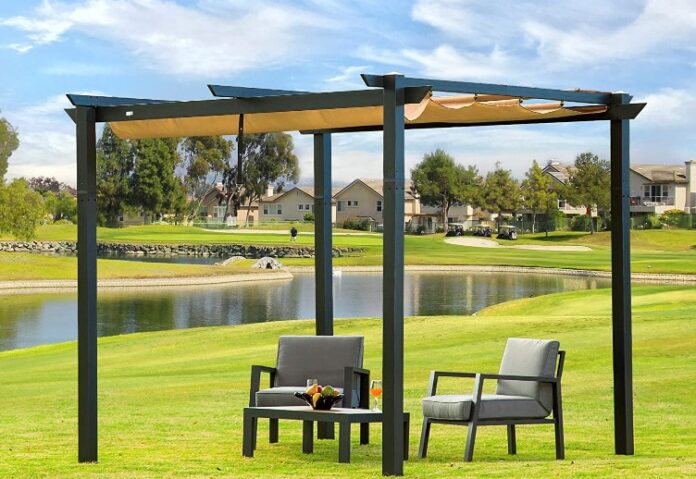 Pergolas offer a homeowner shelter from the elements while providing a place to relax with friends and family. By the pool, while entertaining, or just spending time in your garden.
Ultimately, whether you decide to choose a detached or attached pergola depends on your personal preference, the size of your property, and your budget.
Clima Home is America's leading provider of opulent, high-quality outdoor furniture. Shop our selection of designer pergolas today.