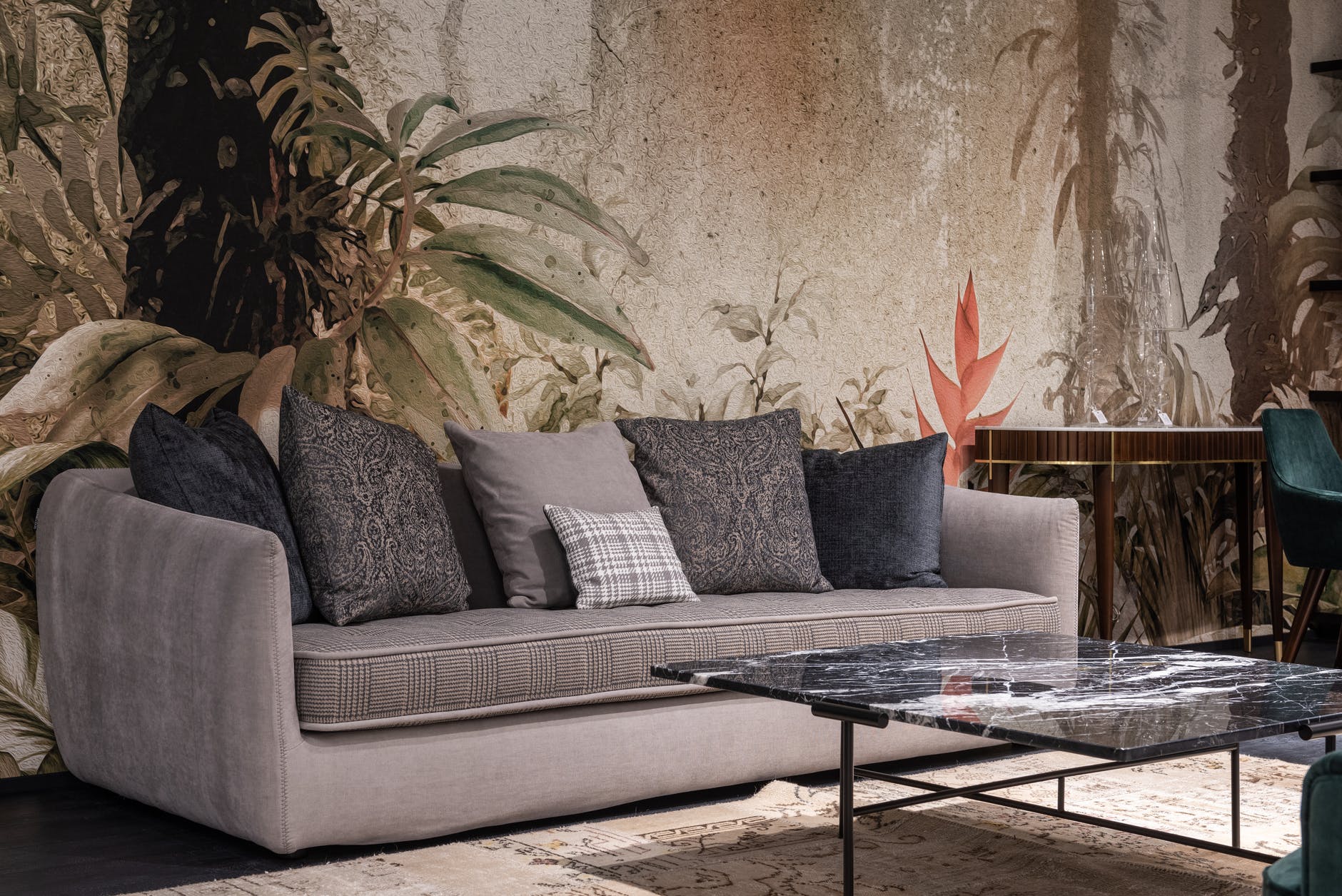 Have you ever been stressed out because of the slipping sofa covers, even after purchasing a good quality sofa and a pair cover for it? Then this article is for you! Since, fixing your sofa covers all the time after leaving the sofa will be a hectic task. Hence, here are some tips for maintaining your sofa clean and neat. As couch covers play a vital role in maintaining your sofa in perfect condition, it is necessary to purchase a cover that fits your sofa.
But the covers move in some places and make the sofas untidy. So it is necessary to follow some basic tips and implement some gadgets to make your covers fit perfectly on the sofa.
Check this website to know more about the types of sofas and the covers that fit those sofas. People can also know some expert tips on using a sofa strap, pins, inserts, and grips, so continue reading this article till the end.
Tips to keep your sofa covers in place:
Keeping your sofa covers in place will not be a hectic task if you follow the below-mentioned steps. Generally, people who prefer to purchase a sofa will choose one according to the capacity and comfort that particular sofa provides. So in this situation, no one will look for cover attachments.
However, to keep the sofa in perfect condition, one should always use a cover for couches and sofas. To make that cover fit, you can even use some gadgets like pins, sofa tucker, and much more. Here we have mentioned some of the famous gadgets that people can use to maintain the sofa in perfect condition.
1. SlipCover Tuckers Or Sofa Tuckers:
Slipcover tuckers are made of PVC material, and they are used to keep the sofa in perfect condition. After applying the cover to the sofa, if you feel that the sofa is untidy with some wrinkles or folds, then this PVC pipe can be used to insert the cover in critical places. For example, it can be applied in corners which will make the cover fit into the sofa.
Generally, people can take the tuckers back after inserting, but some people may leave them to maintain the sofa in wrinkle-free condition because after removing the tuckers, the cover will become untidy soon.
This slip clip fits perfectly into the edges of the sofa and makes them tough enough to withstand pressure even after a month or two.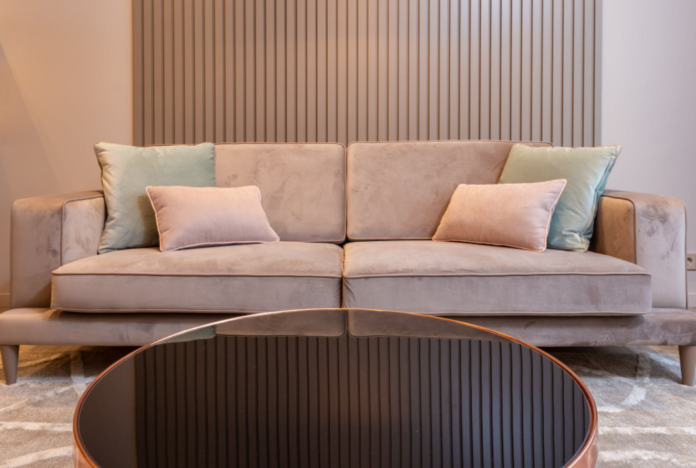 2. Foam Inserts
Some seat covers themselves have a foam insert in them, so to make them fit on the couch, people can just place the cover on the sofa and then press the excessive part inside the gaps to make them fit perfectly in couches and sofas.
Another method to make covers fit perfectly in sofas is that people can use some blunt objects to just insert your covers without damaging them. Finally, people can have a wrinkle-free and clean sofa by stuffing the excessive portion deeply into the gaps.
3. Rug Paddings
The tools mentioned above and tips may help you keep cotton sofas or sofas made of any other material in perfect condition. But still, it is a hectic task for people to make the cover fit perfectly in their leather sofas.
By using a rug pad, people can just insert the pad and make them stay tight with the cover and sofa, so using rug padding for your leather sofas is the perfect choice to make the cover stand steady. Or, if you find it difficult to insert a rug pad into the leather sofa, you can prefer purchasing a cover that is made exclusively for leather sofas.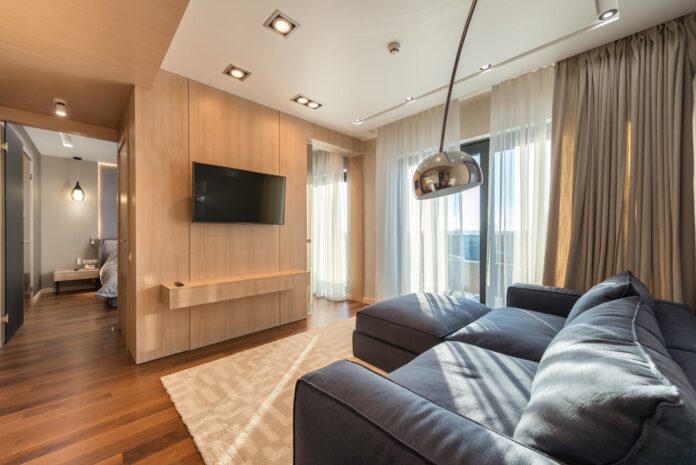 4. Slipcover straps:
Generally, these kinds of straps are elastic and can be expanded to a certain limit. By using the elastic straps, people can tie sofa covers and sofa together, which provides them with adequate grip to have a wrinkle-free couch.
In addition, it holds the seat covers in the backside and under the sofa to make them sit on the sofa without any issue. It is one of the reliable methods for placing your sofa cover in place, so people can choose this method for making covers fit in leather and foam sofas.
5. Clear head twist pins:
Twist pins are easy to use, and it also has a facility of twisting the head part after applying it in the preferred furniture. The twist in the pin will make the cover fit in the sofa without losing its grip.
Twist pins are used for fixing sofa covers, armchairs, and much more. People can also fix the curtain by using these twist pins; If you prefer to place a cover in any of your furniture, then twist pins can help you in making the cover stand stiff for a long time.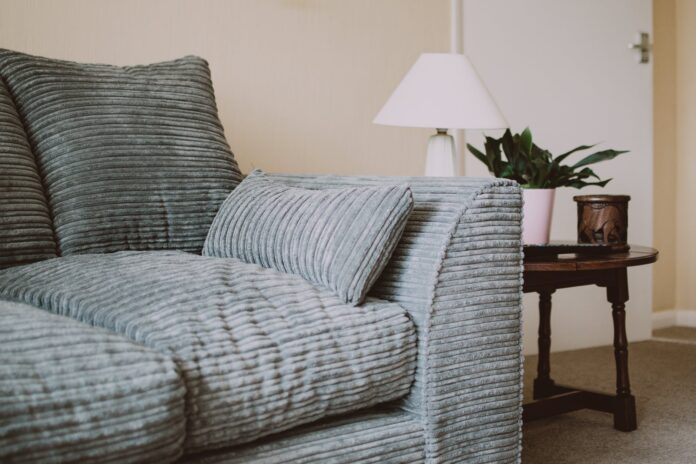 6. Non-adhesive shelf liners:
Things like rubber, cardboard, and material that has a grip on it can be used to hold light weighted things, and it can also be used to hold a seat cover and couch cover, which is used to cover sofas, couches, and armchairs.
Suppose you find it difficult to purchase grip material; you can even prefer using a newspaper or magazine that can do the same job as that of the material mentioned above.
You can just roll this material and use them to push inside cushions and covers to make them fit perfectly in your sofas and armchairs as well. It will hold the cover and give them the stability to withstand stress.
Final words
This article shows some basic methods and gadgets used to place your sofa covers in the right place. Other than the tips mentioned above, people can also prefer purchasing a sofa cover in the market or stitch a cover by measuring the sofa.
By doing this, your sofa will get a fresh look, and stitched covers can be perfectly fit into the sofas. So choose the preferred method and make your covers fit into the couch without any wrinkle formation.