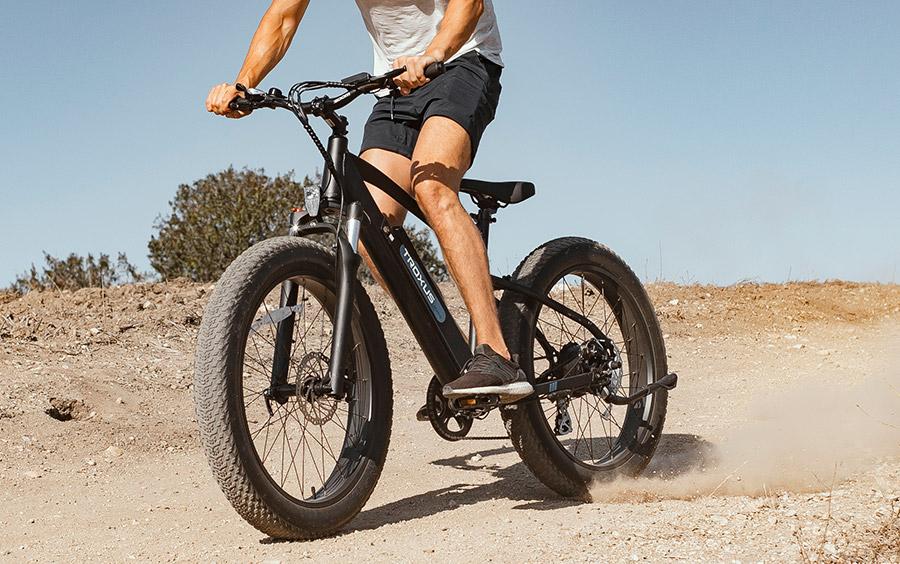 Have you been thinking about getting an electric bike recently? Fat tire bikes are very popular right now because the 26″ tires give the rider a feeling of stability and off-road capability. They can handle weight well, feel very stable, can adapt to corners and can handle some light off-road use very well. Each family should has one. So, how to make a good choice? Especially when buying for the first time, you are not willing to lose trust in the particular brand you choose. There are two famous electric bike brands develop rapidly which are Rad Power Bikes and Troxus.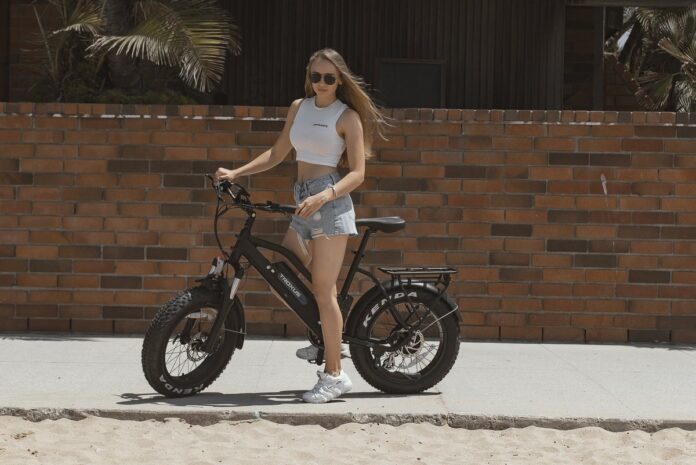 At first glance, the Troxus Vulcanus and RadRover 5 are seen quite similar, but you should definitely not to consider them as the same bike. Because there are still a few differences between the two bikes and also they have such a big price difference. To give you a clear picture of Troxus's competitive advantage, let's take a look at how the Troxus vulcanus compares to the Rad Power RadRover5 in some key areas:
RadRover 5
Troxus Vulcanus
Motor
750W
Geared Hub Motor
750 W
Bafang Brushless Hub Motor
Battery
48V 14AH
Samsung
48V 14AH
Samsung
Gears
7-Speed
7-Speed
Shimano Gears
Frame
Aluminum
Aluminum
Payload Capacity
275lb
275lb
Range
Up to 45+ miles
35-60 Miles
warranty
 12 month Warranty
18 month Warranty
Tire
26" x 4"kenda  fat tires
26" x 4" kenda fat tires
Weight
69lbs
64lbs
Top speed
20 mph
28mph
Display
Backlit LCD display
Backlit LCD display
Price
$1,699
$1599($150 off)
Motor and Battery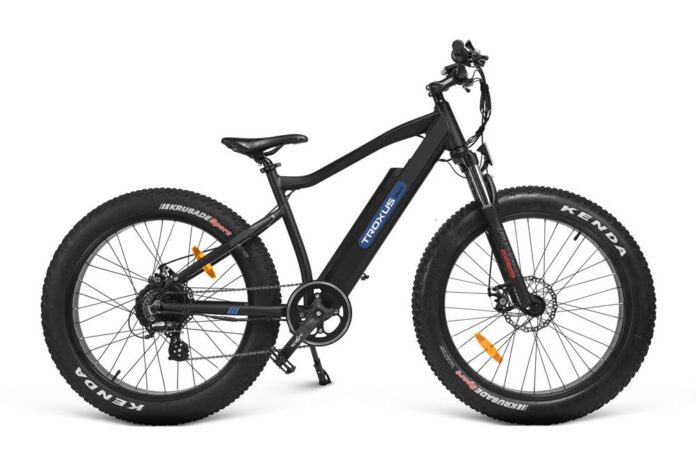 The first thing we need to mention is the motor and battery. The motor is the part where that is essentially the same on both bikes. Both of them are equipped with 750 W motors with 80 nm of torque which is quite enough to haul either of these fat bikes over the roughest of terrain. The difference is that Rad's motor is a geared hub motor, whereas Troxus uses a brushless hub motor, which means it is virtually maintenance-free. The motor components are cleanly enclosed and placed to protect them from other elements.
In the aspect of batteries, both are 48V Samsung batteries, but Troxus' battery can support an estimated 35 (all-electric) to 60 miles (minimum pedal assist) by single charge. The RadRover 5 is estimated to travel only 25 – 45 miles on a charge, which means it has a shorter range on a full charge. This is quite important for an MTB, because we usually use them in off road, and you need a powerful range to support you to ride at least uphill and also downhill.
Shifter and Shock absorbers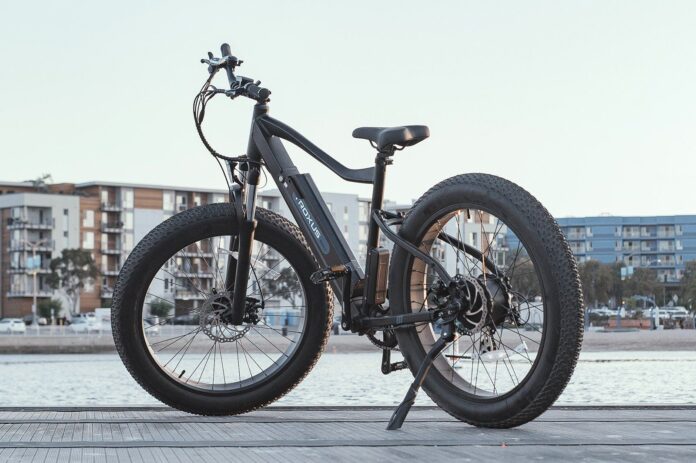 Then let's talk about the shock absorbers and shifters. Both of them have a seven-speed gear with Shimano shifter (RadRover is Acera, Troxus is 7-speed ARDM360SGSL/RD-M360L).
Both bikes come with front shock forks (RST for Rad, Mozo for Troxus) and Kenda 26×4″ fat bike tires.
You can see that these two bikes almost equipped with the same accessories but Troxus offers a definitely more reasonable price.
Speed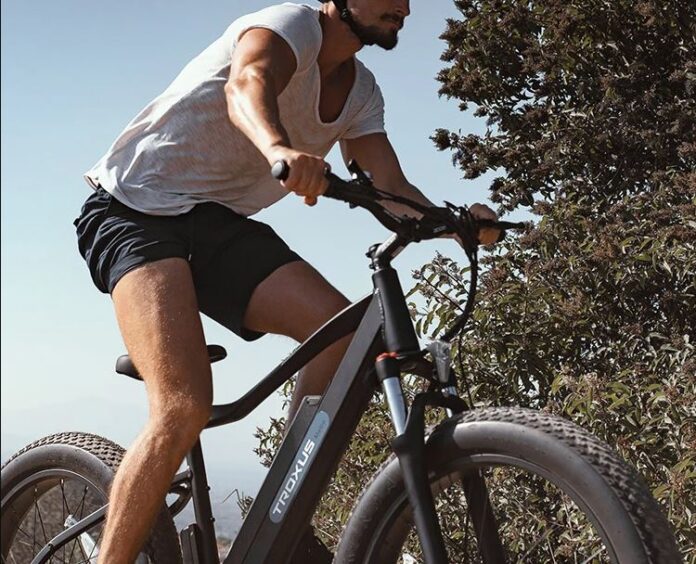 The RadRover5 can reach a top speed of 20 mph, from the factory limit of 20 mph, either on the pedal or using the twist throttle (or both). This speed is absolutely can not satisfy most of off-road players which can also reflect the capabilities to climb the hill.
In contrast, the Troxus can hit top speeds up to 22-23 miles per hour on flat terrain or when climbing hills. In addition, you can actually modify the settings to allow speeds of up to 28 mph. It meets the needs of more people because you can adjust the speed easily whether you want a higher or lower speed.
To give you a clear picture of Troxus's competitive advantage, let's take a look at how the Troxus vulcanus compares to the Rad Power RadRover5 in some key areas.
Price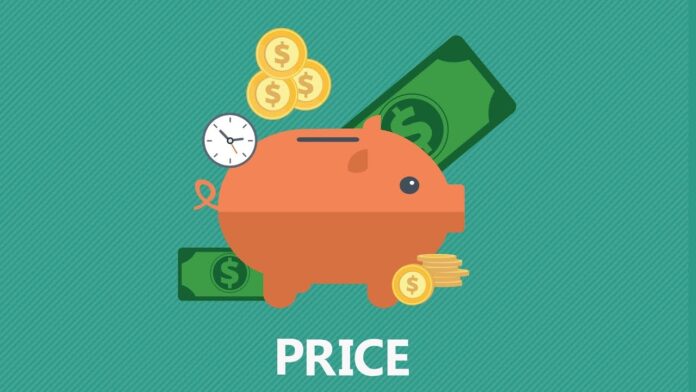 RadPower is known for producing quality electric bikes at reasonable prices, but this time they have no advantage against Troxus and for some reasons, Rad Power Bikes has raised their price again recently. The RadRover 5 retails for $1,699 and the Troxus vulcanus retails for $1,599. Maybe you will think $100 is not too much but actually at the cost of this configuration it is a huge gap- what's more, the Troxus Vulcanus has another $150 discount to make it even more affordable!
Other consideration
The Troxus and RadRover 5 have the same payload capacity, 275 lbs. However, the Troxus does come in a little lighter, at 64 pounds, compared to the RadRover 5's 69 pounds.
Some other similarities include the twist-grip throttle and both have main battery-powered head and tail lights. Apart from this, both of them have backlit LCD displays, which can make you easily to check all information of bike like battery, speed, pedal assist level, range and so on.
Conclusion
Surprisingly, the cheaper Troxus doesn't look bad compared to the RadRover5 you can get your own Troxus products here: troxusmobility.com. It has a powerful battery and the same 750w motor which can provide a longer range and stronger ability to climb the hill. The longer range and stronger sport capability with the lower price makes the Troxus an attractive option. Plus, Troxus promises an additional 18-month warranty compared to the 12-month warranty on Rad Power Bikes. In my opinion, Troxus Vulcanus must be a better choice than Rad Rover 5 because it has a better performance on most important factors of a MTB and even with a lower price!!