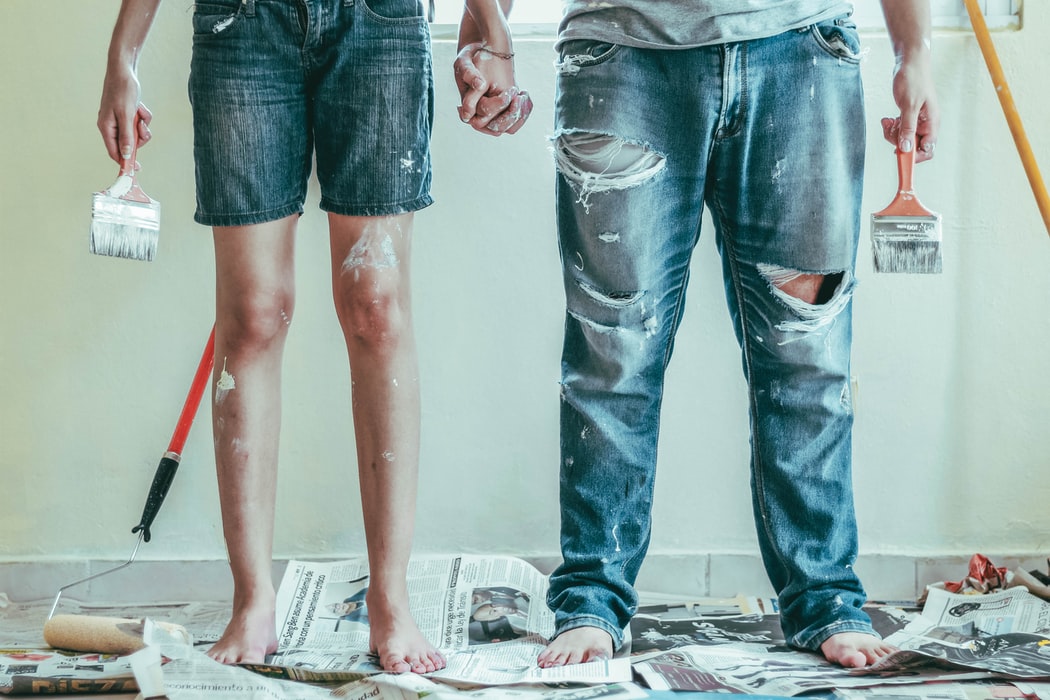 The redecorating itch can be an impulse or long-considered goal. The opportunity to give time to such undertakings can be the real issue, but, when that time comes – to simply make the decision on what is being done or to begin redecorating itself – it's all-systems-go.
From rearranging your living room to decorating your bedroom, or getting laminate wood from renowned flooring stores, making little changes here and there can have a magnificent impact. Here are 7 excellent 'Do-it-Yourself' projects to aesthetically transform your humble abode.
1. Splash Some Colour on Your Front Door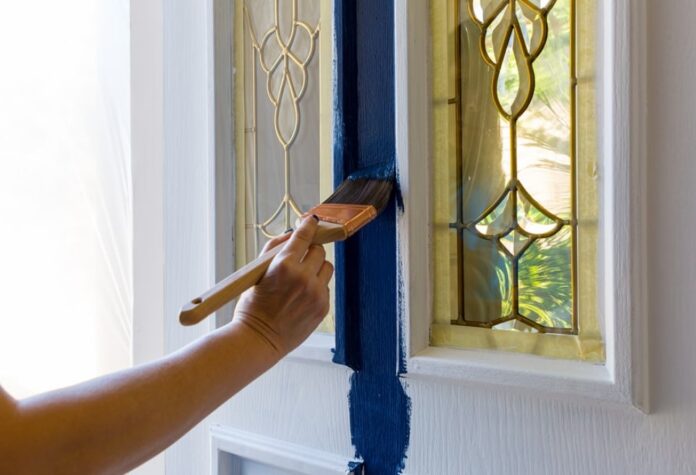 If you want your guests to feel welcome and cheerful even before they step inside, try painting your front door a glossy hue or a fun color. It's always about making a great first impression. You'd be surprised to know that red is considered a lucky colour in different countries and cultures.
In early America, a red door translated into a 'warm welcome' to tired and weary travellers. Churches with red doors represented a safe place. Similarly, colours like yellow and orange exude a feeling of joy and warmth. However, if you have an outdated door, it would be better to replace it with a modern and more textured product. Also, install a storm door fitted with glass that you could easily change with a screened panel.
2. Rearrange Your Chairs and Sofa
One of the best things you can do to add more life into your living room is to rearrange your chairs and sofa to make them appear more inviting and appealing. Think of the lobby of a five-star hotel – visualize how they arrange sofas and chairs that instantly make you feel welcome.
You could do the same thing to achieve a sense of intimacy and balance. There are two excellent ways you can do that – one is the U-shape, where the sofa and chairs directly face each other with the coffee table in the middle. Another is the H shape, where you can place your chairs and sofa directly across from each other with a small table in the middle.
However, ensure you don't make the mistake of sticking your furniture to the wall. People often do this to make the room look and feel bigger – while in reality placing everything away from the walls helps make the room appear bigger.
3. Install New Flooring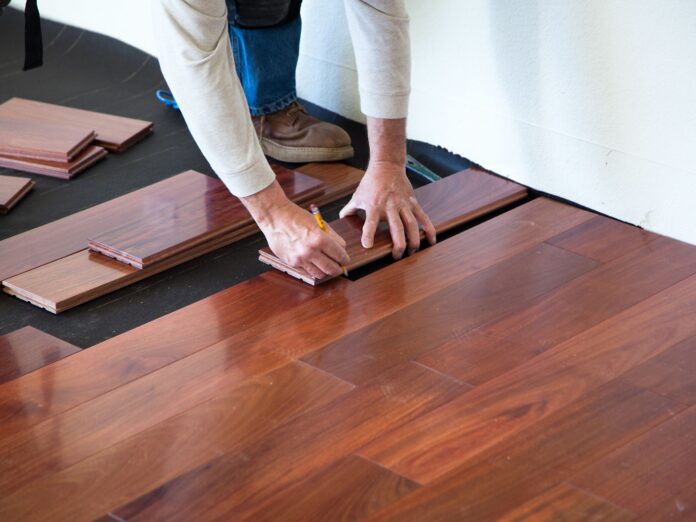 New flooring is one area of the redecorating that you could feel you want to try installing yourself. Some guidance is key, of course. You may have all the technical, foundational skills to be able to successfully lay your new flooring – be it laminate, hardwood, or engineered wood flooring – but a helping-hand from the professionals will go a long way.
Flooring of this kind is often predisposed to be installed easily, especially with their clicking joins. However, guides are available online at flooring stores, like woodfloorwarehouse.co.uk, to provide support, so that you correctly do it with all the long-term advantages of the flooring itself optimised. The last thing you want to do is compromise the flooring's quality with a mistake.
Beyond the cost of the flooring, tools may need to be purchased. There will be familiar ones that you may have, i.e., hand saw, jig-daw, tape measure, spirit level, and pencil. However, a pull bar and a mallet may not be in your toolbox. There is not a significant barrier to installing this flooring.
4. Declutter Your House
It's true that when you've been living in your house for longer than a decade, it's easier to neglect all the mess; you may not even register some of the stuff lying around. So, it's wiser to call in a fresh set of eyes – a professional declutterer.
You can hire one at a nominal rate for a couple of hours and they're going to tell you how effectively and efficiently you can tackle cluttered bookshelves, full to the brim closets, etc. You should cut your clutter down by more than 50%. You can use the empty space to add some great decorative items such as flower vases, bowls, etc.
5. Install New Fixtures – Update Your Old Finishes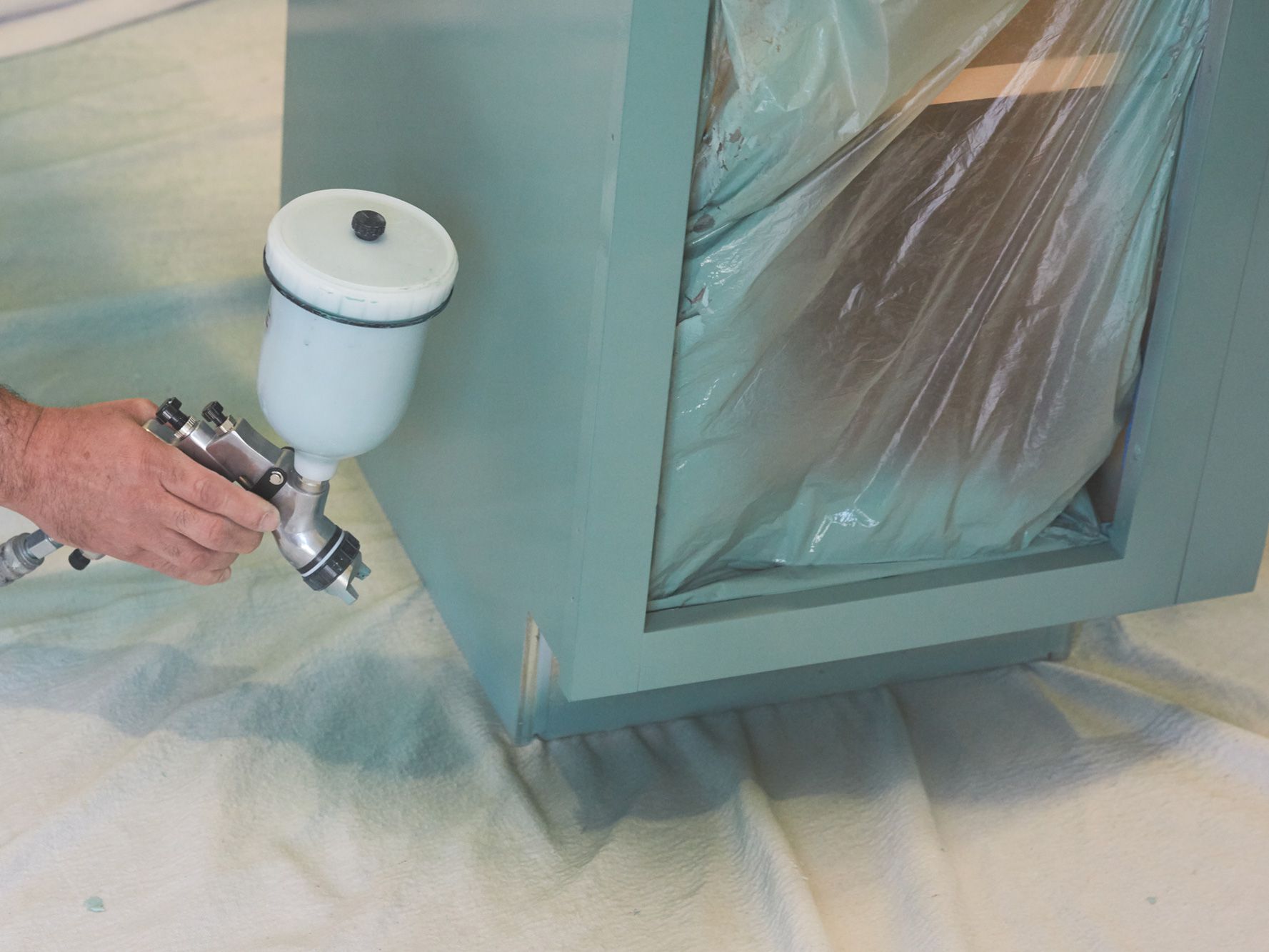 You don't have to necessarily replace every dated fixture. For example, if your doorknobs have lost colour or if your kitchen cabinets are losing their vigour, you can always spray paint a new coat of white paint to breathe life into them. You can colour your old chandelier satin-nickel or hammered-bronze and it'll come out good as new. However, some of the things you'd have to replace include broken or mismatched outlet covers.
6. Change Your Lighting
There are three types of lighting that all your rooms must have – ambient light, which comes through your ceiling fixtures and provides complete illumination. The next is task – you can commonly see task lighting in kitchen islands and/or reading nooks. And the third is accent, which you can say, is decorative lighting.
At the minimum, your living room should have 3 watts, which is around 42 lumens, per square foot. There's an excellent trick you can use to make your rooms appear bigger – use uplights. You can place a uplight cannister at the corner or besides your sofa to cast a large glow all around the ceiling, which is essentially what makes the room look larger.
7. Be Sure to Add Mirrors in Every Room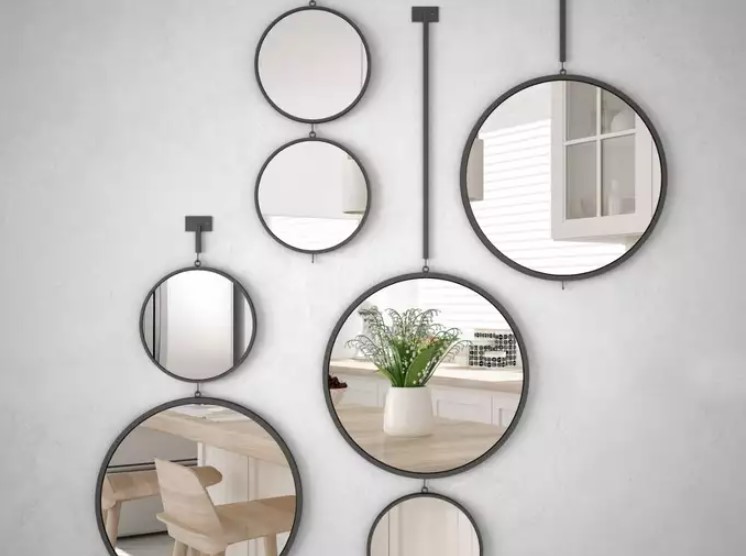 Well, you don't have to install multiple mirrors in each room – but you should add one per room. You see mirrors can completely transform the overall aesthetics of any room because they reflect light and bounce it across the room. This helps make the space seem brighter than it would normally be.
However, it's important to keep in mind that installing a mirror at the wrong place could yield a negative result – and you'd wish you never bought any mirrors at all. So, the best spots to hang your mirrors include walls that are directly perpendicular to a window. Don't place them right across from windows.
8. DIY Upholstery: Sustainable Approach to Furniture
When you're renovating, you don't have to throw away old furniture. If the frame of the chair is solid, you can tear down the old material and bring in a dash of new.
First, you can repaint the wood, and after stripping the old out, it's time for the new.
That's when the fun starts. You can not only choose a new material but even create your pattern and print it out. Some companies do customized fabric printing which means you can have pineapples and triangles on a chair if you want, for a reasonable budget.
Once you're done with the old chair, you won't even remember how it looked before.
These are some fantastic and fun DIY redecoration projects that you can easily commit to – and you'd be amazed by just how much aesthetic value they will add.