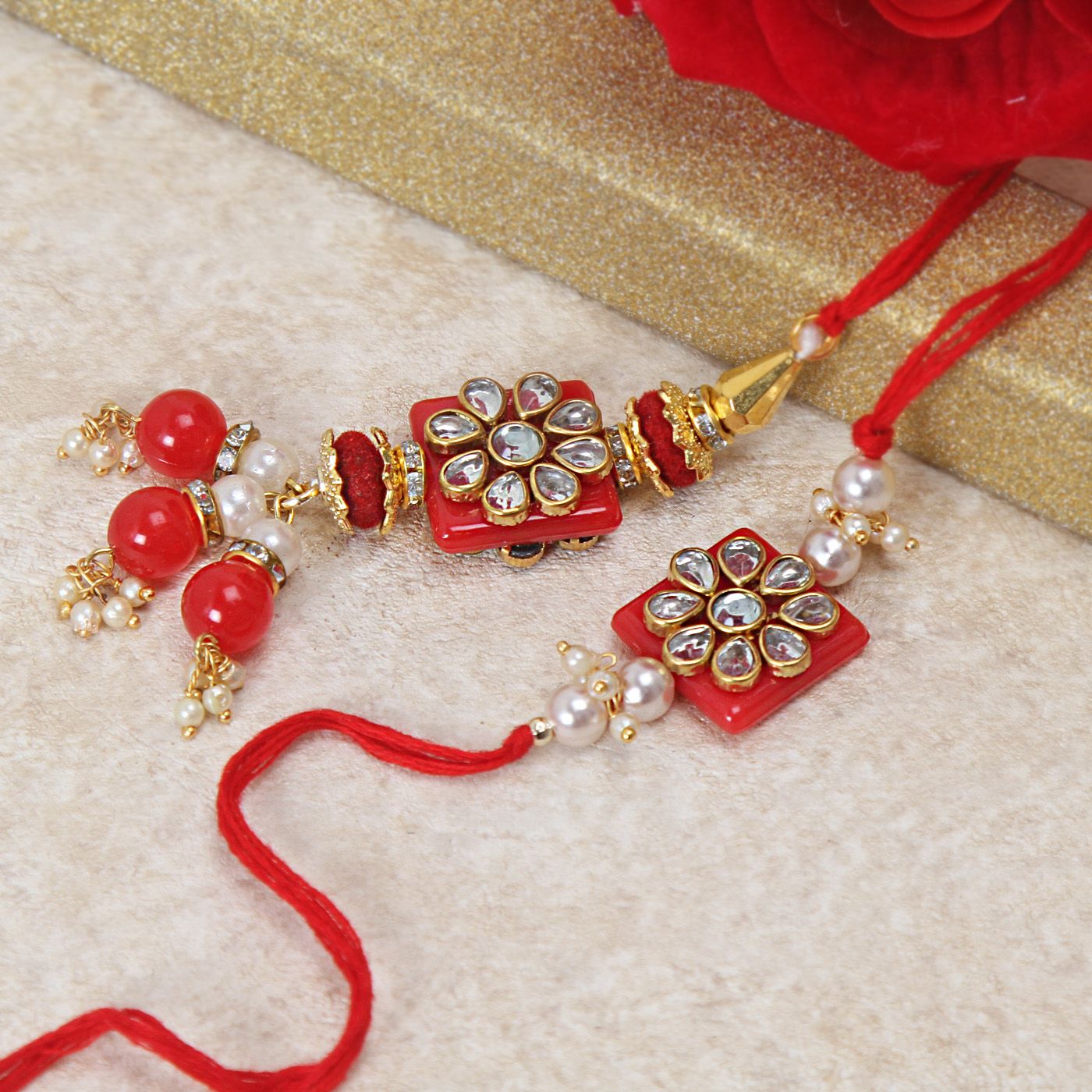 Also known as Rakhi or Rakhi Purnima, Raksha Bandhan is a Hindu festival celebrated in the month of Shravana on a full moon day. The festival is dedicated to the love of brothers and sisters and the promise of eternal togetherness they make to each other. The sacred thread of Rakhi that is tied around the wrist of brothers by sisters reaffirms their bond and protects them from dangers or failures in life.
As per the Indian culture and traditions, sisters keep a fast for their brothers on this day and offer their prayers to God to seek happiness, good health, success, abundance, and prosperity for their brothers. During the Rakhi tying ceremony, they apply a tika of Kumkum on the foreheads of their brothers, tie the holy Rakhi thread, and then sweeten their mouths with sweets. A gift exchanging ceremony is the last interesting part of the Rakhi celebrations.
Best Rakhi Celebrations Ideas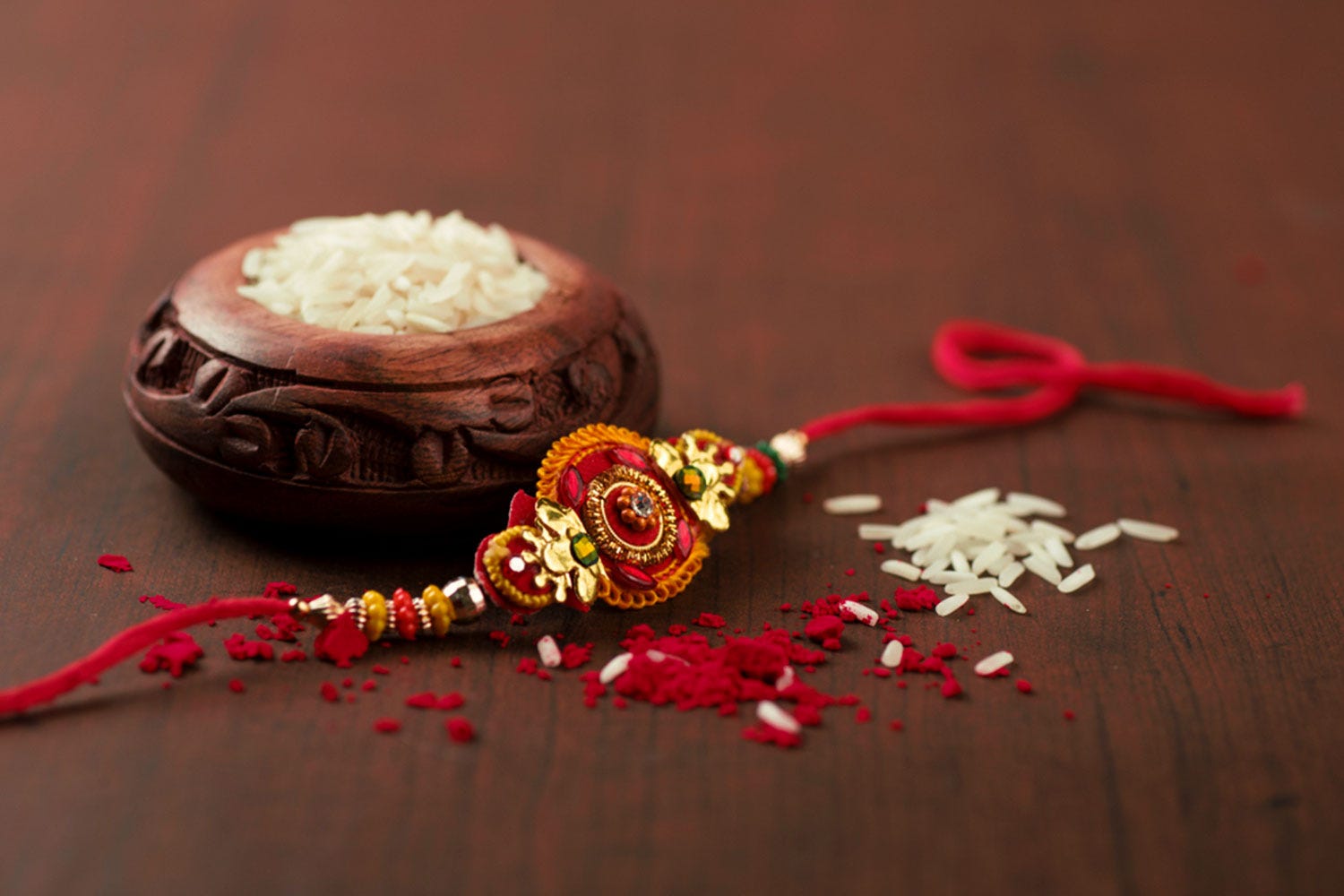 The advent of technology and digitalization has significantly diminished the gaps of miles of distance between people. To keep pace with the fast-growing world, people are always on the run to achieve success and fame in life with interpersonal relationships taking a back seat.
But, still, people never fail to make their loved ones feel special and loved on special occasions making use of the available technology.
There are many sisters all around the world who would be celebrating Raksha Bandhan virtually with their brothers this year due to the COVID-19 outbreak just like the previous one. As they must be in search of amazing ways to make this special day of the siblings memorable for their brothers and sisters, here we have listed some of the best ideas of Rakhi celebrations to make them feel better and exhilarated.
1. Send Raksha Bandhan wishes and messages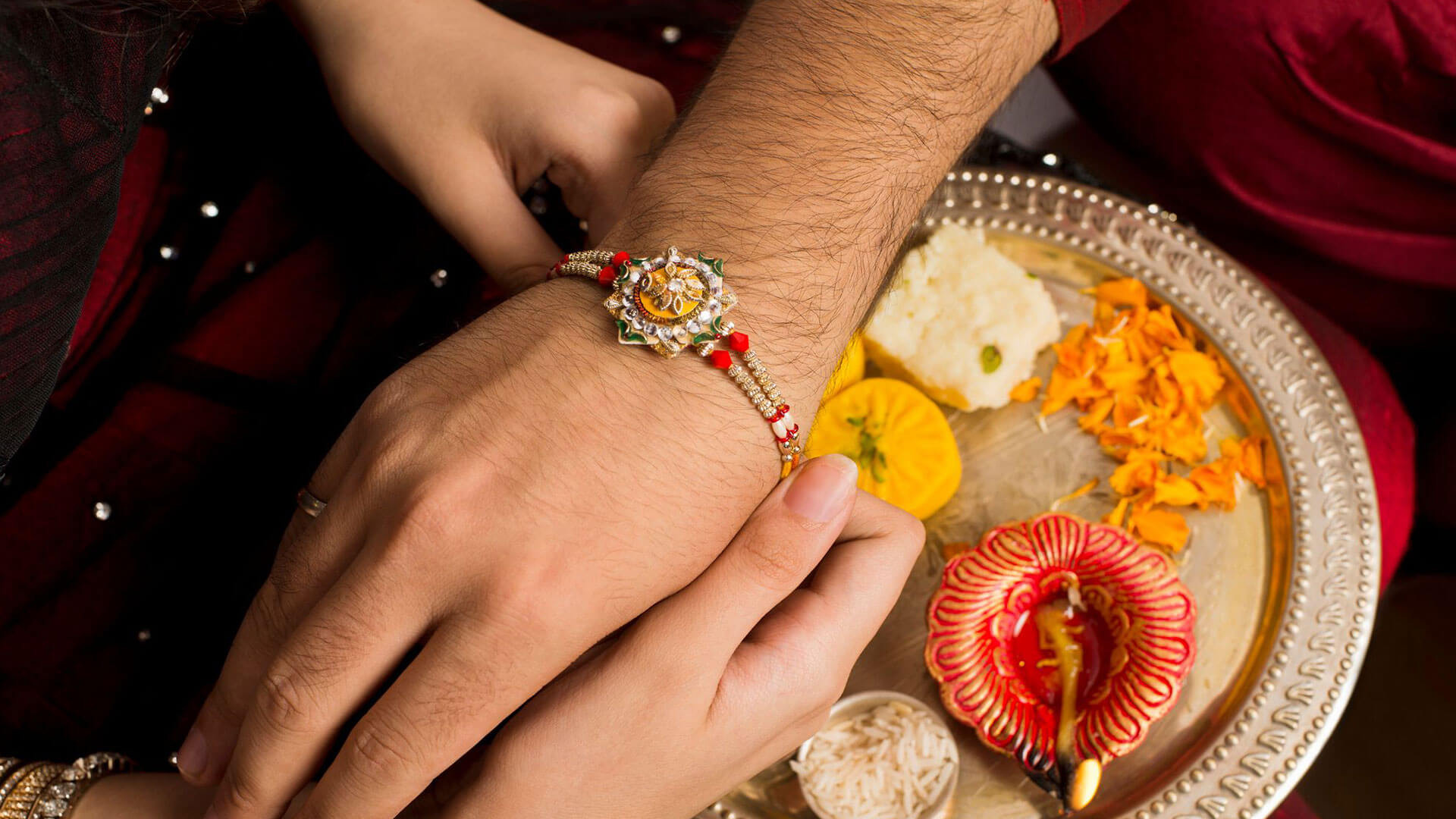 Let your words do the talking on this upcoming Raksha Bandhan and invigorate your sibling bond with your brother or sister. A beautiful greeting card with a special and heartfelt message from you accompanying your excellent Rakhi gifts is the best idea to make their day memorable. Take this festival as an opportunity to express your love, care, and affection to your sibling through Rakhi wishes and messages.
The distance between us is just a number. The presence of a person you love is felt from the heart and not from the eyes. I might be away from you, but my heart and soul will always be with you. Happy Raksha Bandhan!!!
Sending you this thread of my love and affection that will bind us and makes our bond of love and affection everlasting. Wishing you a very Happy Raksha Bandhan!!
With a sibling like you, there was never a need for any friend in my life. The way you showered your love, care and support on me is just so comforting. I am thankful to God that He blessed me with you! Happy Rakhi!
When the times were dark and without hope, you were no less than a guiding light for me. I could see you standing there beside me holding my hand and taking me on the right path. I am forever grateful to you for your love and affection. Happy Raksha Bandhan!
Childhood was the best time for me as I had your company. I still remember the teasing and how you used to make up for it over a cup of chilled ice cream. I miss you on this day but I know, you will always be there whenever I will need you. Happy Rakhi!!!
Such heartening words of appreciation on a Raksha Bandhan greeting card will bring an instant smile to your sibling's face. The tears of joy and satisfaction will fill their eyes.
Every word written will strike the chords of their hearts and all the beautiful memories of childhood will rush back again.
2. Get your favourite dishes ordered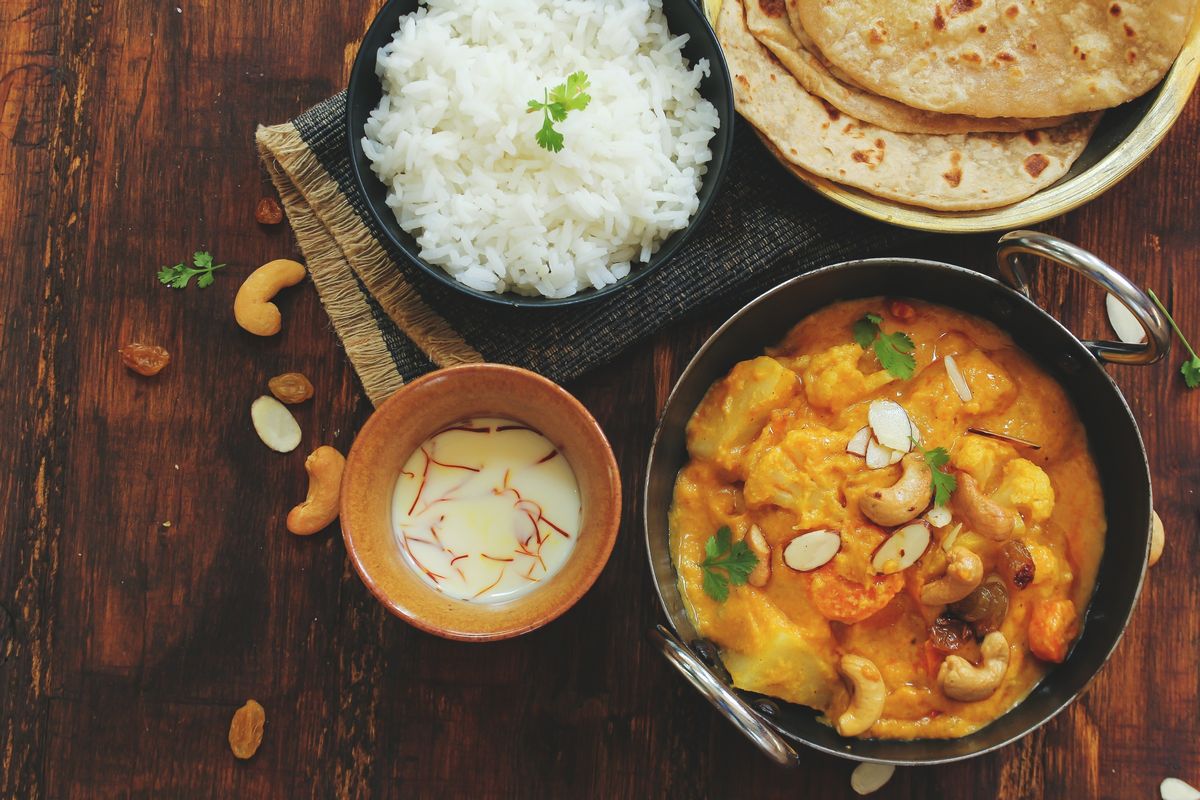 Siblings celebrating the Rakhi festival together this year are fortunate unlike the ones residing in different states or countries. As kids, people have childhood memories of fights over food with their siblings or how they used to hang out with them relishing their favourite street food. Remember the days when you ordered your favourite foods with your brothers and sisters and have a good time at home with each other. This Raksha Bandhan, send your favourite dishes like sweets, desserts, etc. to each other online and express how much you love and miss them over a video call.
3. Raksha Bandhan gifts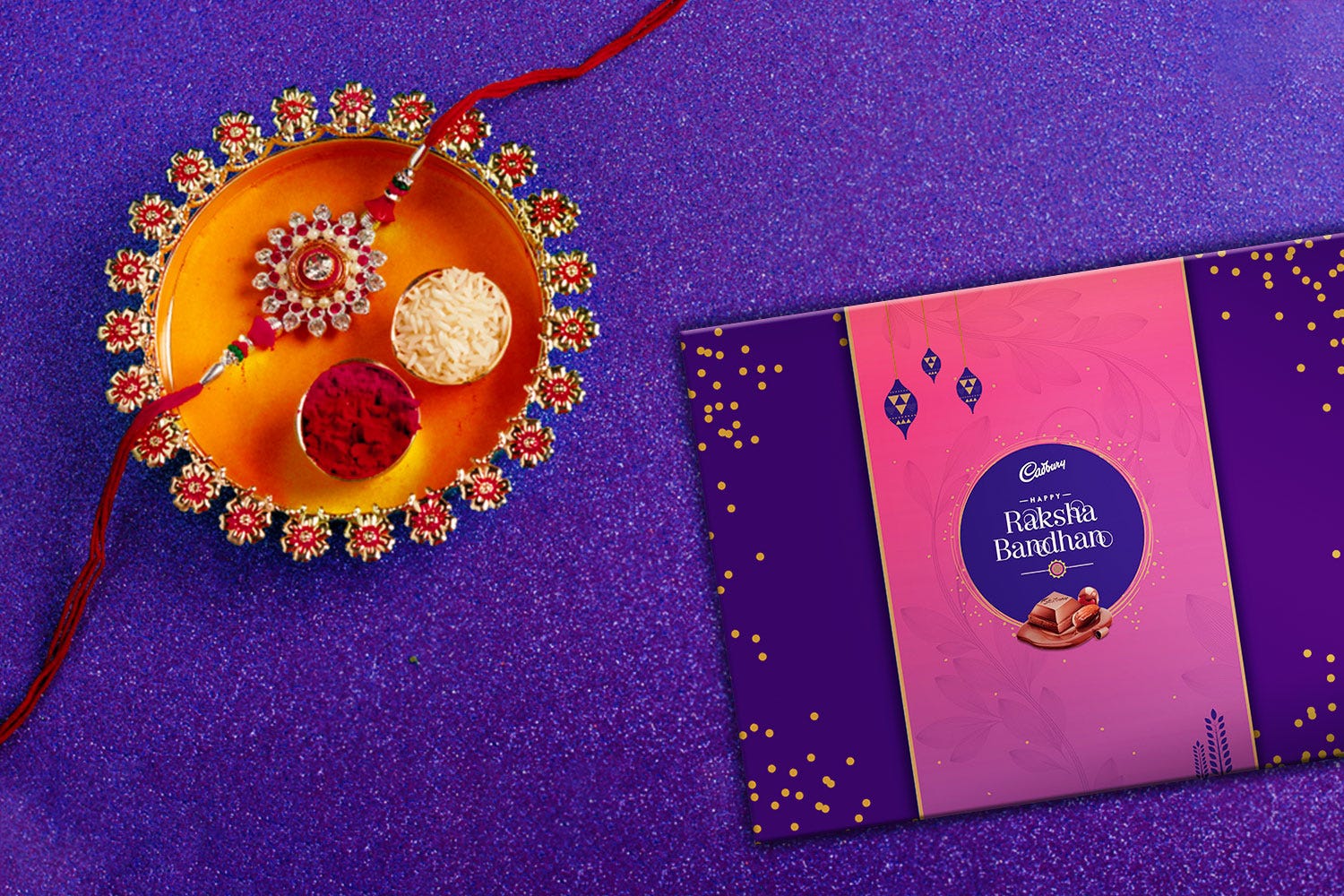 As gift exchanging ceremony is an important part of the Rakhi celebrations, you can send Rakhi gift to brothers or sisters online through online Rakhi websites like Rakhi Bazaar during the pandemic. Selecting gifts for Raksha Bandhan online is an excellent idea to surprise your distant siblings in a grand manner. Some of the best Rakhi gifts for Raksha Bandhan 2023 are –
Rakhi gift hampers: A magnificent hamper loaded with exciting goodies such as chocolates, sweets, snacks, candies, dry-fruits, flowers, cakes, etc. is certainly going to be grand surprise for your siblings in another city.
Personalized gifts: Bring back the memories of childhood back to life by sending a photo gifts to your brother or sisters such as photo frames, photo mugs, personalized cushions, photo lamps, or even a photo cake decked with a beautiful picture of you two.
Digital gifts: Take help of digitalization to make the occasion of Raksha Bandhan happier and memorable for your brother with digital gifts. The options include e-greeting card, guitarist on call, video message from celebrity, singer on call, etc.
Modern Rakhi: This time, skip the regular traditional Rakhi and send a Rakhi that has a modern touch to it. Pubg Rakhi, bracelet Rakhi, Veera Rakhi, foodie Rakhi, photo Rakhi, etc. are some of the trendy Rakhi available online for brothers.
Return Rakhi gifts for sisters: Not only sisters, brothers also send Rakhi gifts to their sisters to express their love and care. These presents are the perfect way to express your gratitude and love to her for having such an amazing sister in your life. You can buy cosmetics, chocolates, personalized gifts, soft toys, handbags, spa hampers, etc. for her on Raksha Bandhan.
4. Celebrations on social media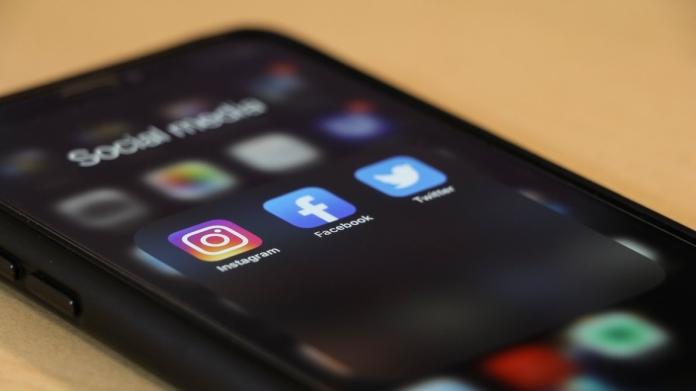 The world of social media has blessed people and connected them to their loved ones in different countries. Whether it's a happy occasion or a sad one, people share their happiness and grief on social media. This Raksha Bandhan, share your beautiful childhood memories with your brother or sister on Facebook and Instagram with a beautiful collage or a video with music and let them know what special place they hold in your life. This PDA will make them feel sentimental and strengthen your bond with them.
5. Party at home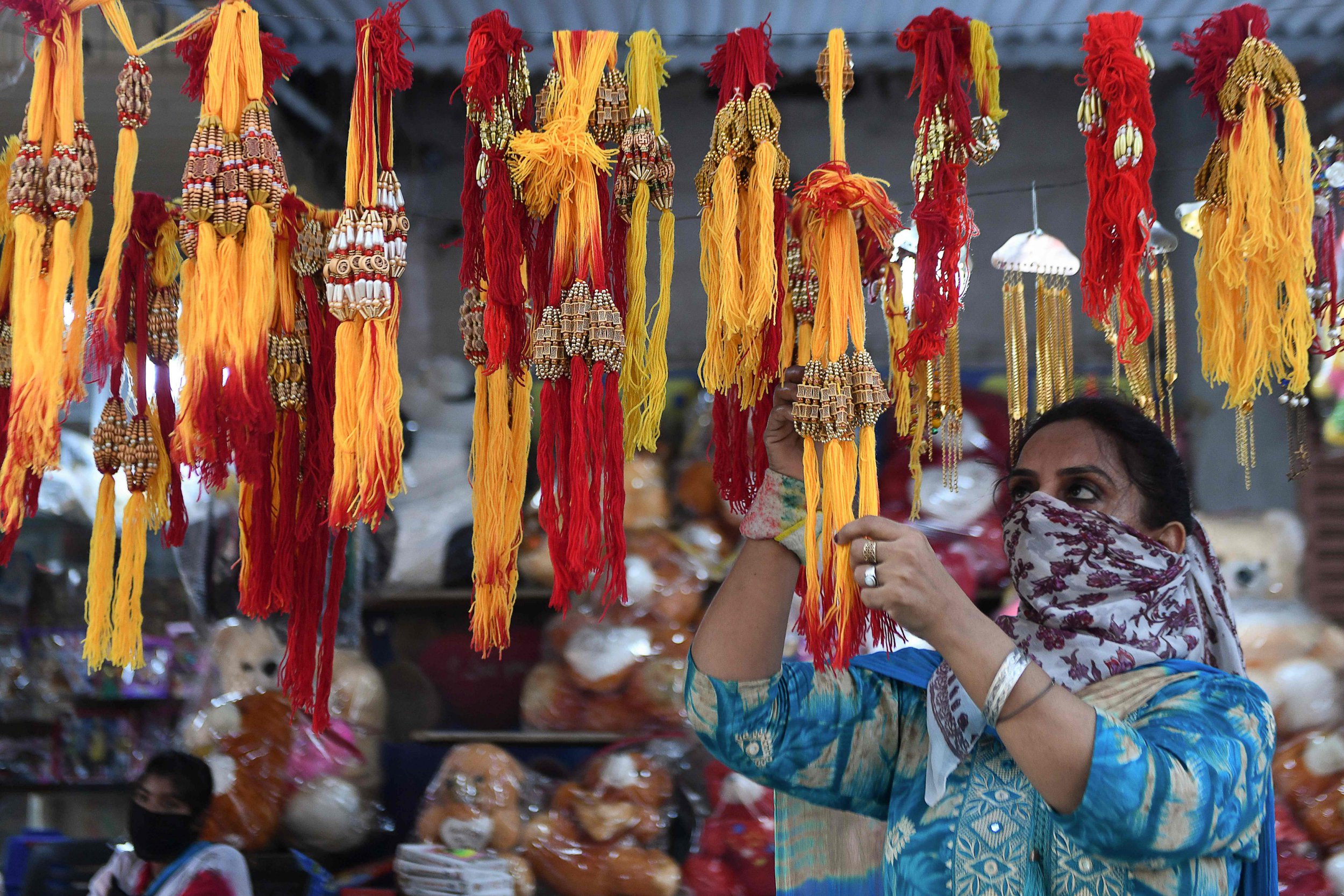 If you are one of those who are blessed to spend this upcoming Rakhi festival with their siblings, then consider yourself lucky as pandemic has spoiled this celebration for many siblings. Arrange a Raksha Bandhan party at home surrounded by amazing music, delicious food, and binge-watching your favourite shows on online streaming apps. This is a wonderful way of staying safe at home and having a blast with your siblings on this incredible Indian festival.
6. Celebration on video call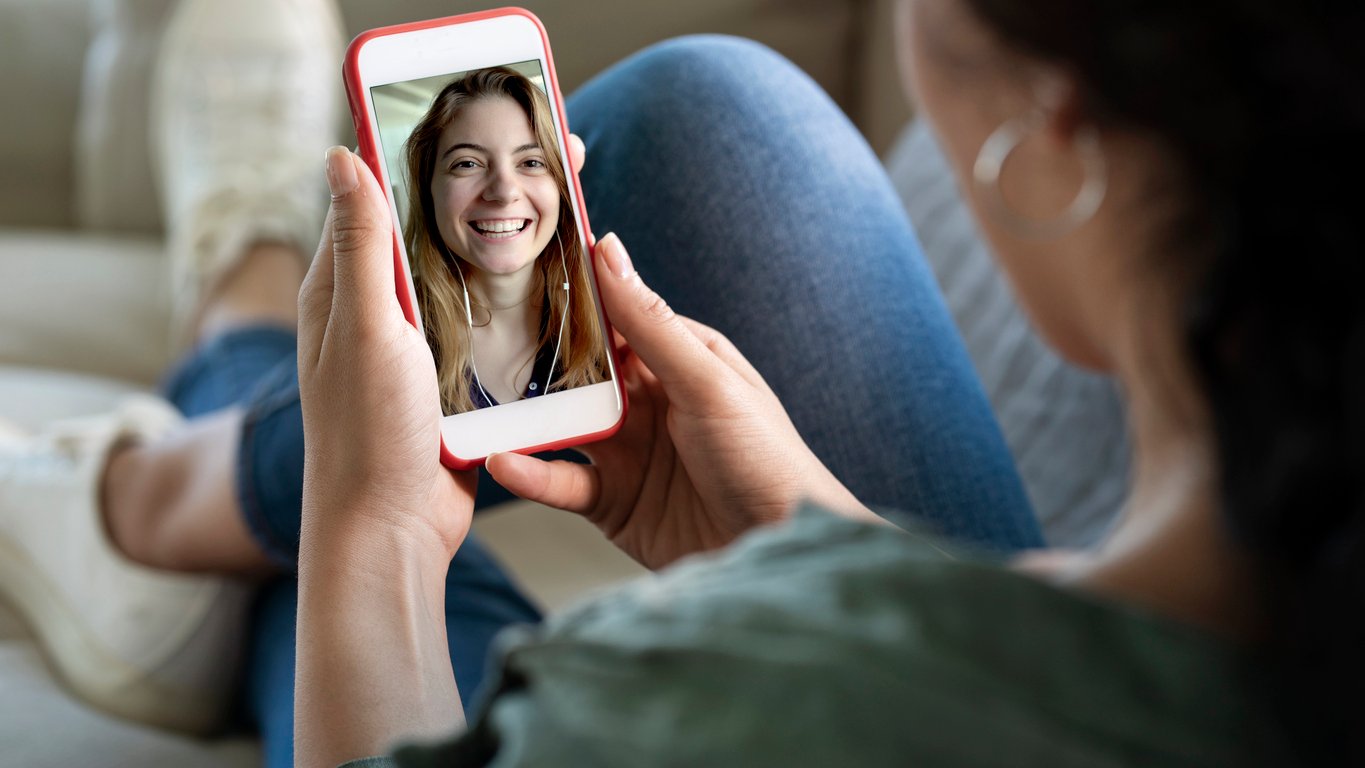 With the facility of video calling apps, you are just a call away from your brother or sister staying away from you and unable to attend the celebrations of Raksha Bandhan. You can call your brother and perform your Rakhi tying ceremony with him over a video call. For example, if you have a brother in the USA, you can send Rakhi to USA apart from making a video call.
So, ward off any negative or sad feelings this Raksha Bandhan in your heart and use these amazing ways to communicate your love and affection to your brothers and sisters. Make new memories with your siblings and don't let the pandemic spoil your mood or celebrations.