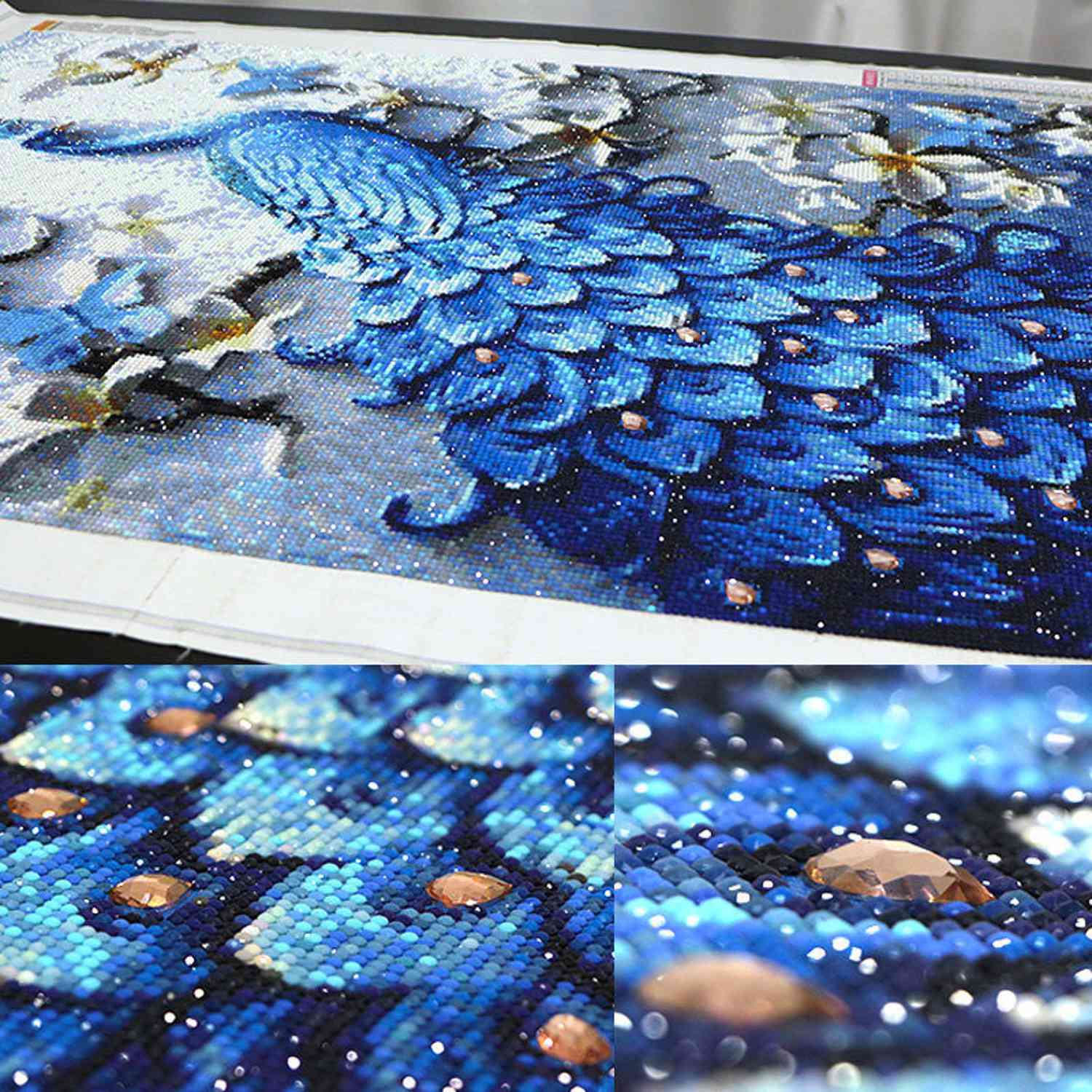 Hello there! You've just discovered the sparkling, glittering, oh-so-addictive world of diamond painting. Buckle up, because you're about to embark on a magical journey. You're going to learn about its intriguing origins, score some handy tips to make your crafting smoother, and get the scoop on what supplies you'll need. So, let's dive in!
When was diamond painting invented and what it is?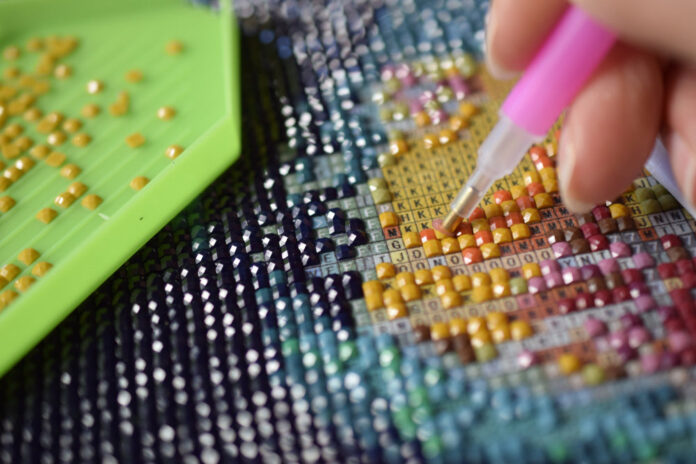 Diamond painting, a delightful marriage of the meticulous and the beautiful, is a surprisingly new addition to the crafting world. This captivating hobby took its first breath in Asia, somewhere around 2010. So, yes, it's just over a decade old. However, in this short span, it has spread its sparkle globally, making its way into the hearts of craft enthusiasts all over the world.
Now, picture this. Imagine the methodical process of cross-stitch merging with the guided color placement of paint-by-numbers. Then swap out your embroidery thread and your watercolors with thousands of tiny, glossy resin diamonds. These little gems, each no bigger than a speck of sand, are coded according to a color scheme and are adhered one-by-one onto a canvas.
This canvas is a pre-printed, coded guide that corresponds to the diamonds' colors, serving as a map leading you to your sparkling masterpiece. As you place each diamond onto its designated spot, the pattern begins to emerge. Bit by bit, an image takes form, each placed diamond contributing its shimmer to the overall picture.
The best part about diamond painting? There's no learning curve. Whether you're a seasoned craftsperson or a complete beginner, this craft extends a warm, glittering welcome to all. You don't need to be an artist or have prior experience. All you need is a little patience, the right tools, and you're all set to create your very own shimmering masterpiece.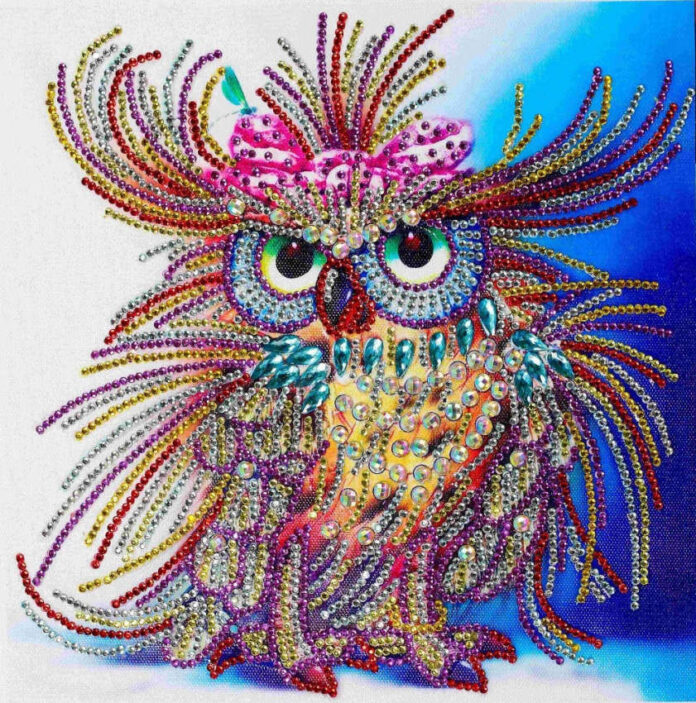 The final result? A breathtakingly beautiful piece of art that radiates life and sparkle, twinkling back at you, making all the time and effort worth it. It's truly an accomplishment to behold, something that could rival the night sky or a sunlit sea with its glitter. That's the magic of diamond painting!
3 secret tips to make your life easier when working on your diamond art
Alright, it's secret-sharing time! Here are three tried-and-tested tips to elevate your diamond painting experience.
Keep it neat: Nothing's worse than a diamond disaster! Keep your shiny bits sorted by color in a bead organizer or even a muffin tray.
Wax on, diamond on: Your kit comes with a piece of wax. This is used with your applicator tool to pick up the diamonds. Make sure you've got enough wax on the tool, and your diamond-picking will be a breeze.
Light it up: It can be tough to see the tiny symbols on the canvas. A light pad can be a game-changer here. Place your canvas on the pad, and the light coming through makes it much easier to see where each diamond goes.

Source: empowerline.org
Essential supplies you need for diamond painting
You're ready to get started, but what do you need? The essentials for diamond painting are straightforward.
First, you'll need a diamond painting kit, which includes a canvas with your desired design, a set of vibrant resin diamonds, an applicator tool, wax or gel to pick up diamonds, and a tray to hold your diamonds while you work.
You might also want to invest in additional storage containers for your diamonds, a larger tray, or a multi-diamond tool to help you work faster. And don't forget the light pad we talked about earlier!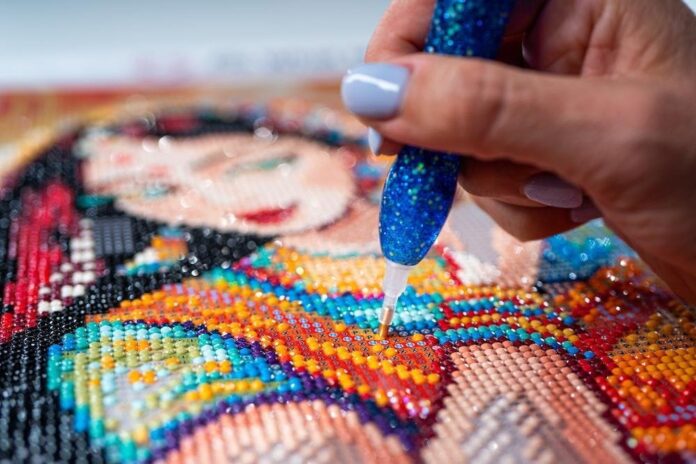 Now, here's a little secret. The magic of diamond painting isn't just in the vibrant results, it's also in the process. Placing each tiny diamond where it belongs, watching the design emerge bit by bit, that's where the true joy lies.
Diamond painting isn't limited to abstract designs or landscapes, oh no. You can create anything from portraits to pets to nature scenes. And hey, with Christmas around the corner, why not try one of the popular Christmas 5D DIY diamond painting kits? It could be a festive new tradition for you!
Diamond painting is more than just a hobby. It's a fun, creative outlet that lets you produce beautiful artwork one diamond at a time. So, what are you waiting for? Go ahead, shine bright with diamond painting!