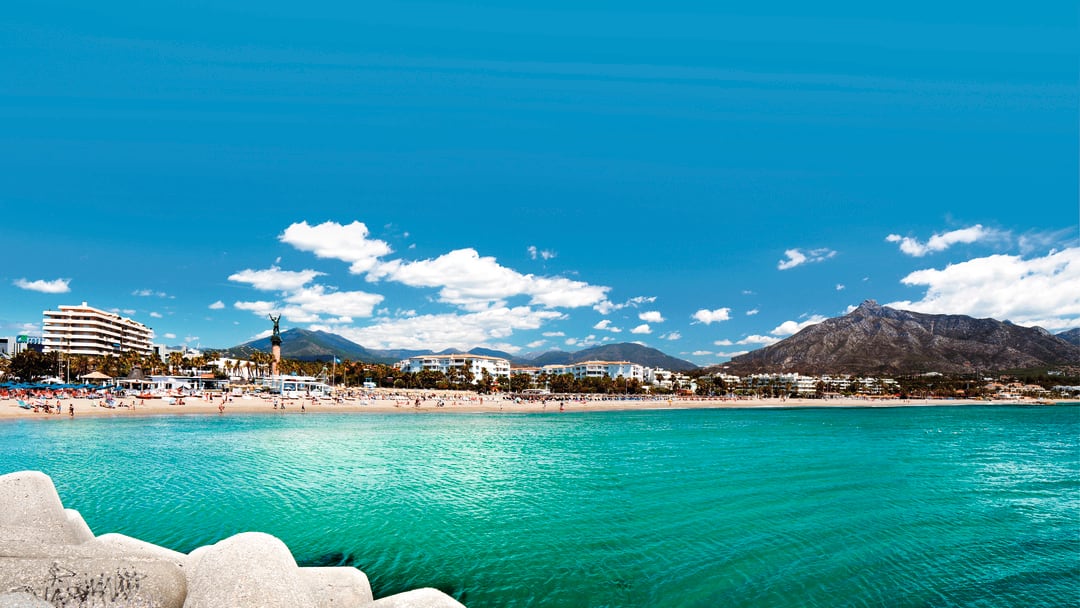 Marbella, located on the southern coast of Spain, is a popular destination for travelers looking for sun, sand, and a touch of glamour. It is renowned for its stunning beaches, luxurious resorts, and upscale boutiques, making it a favorite among celebrities and the wealthy.
However, this opulent "Marbs Lifestyle" can also give the impression that the city is an expensive destination that is out of reach for budget travelers. But don't be fooled, there are plenty of ways to experience Marbella on a budget without compromising on the fun and adventure that the city offers. With a little bit of research and planning, you can enjoy the city's beautiful landscapes, rich history, and vibrant culture, all while keeping your wallet intact.
One of the first things to consider when planning a budget-friendly trip to Marbella is finding affordable accommodation. Fortunately, there are plenty of budget hotels and hostels in the city center or nearby towns that offer clean and comfortable rooms at reasonable prices. Additionally, staying in an Airbnb can provide you with more flexibility and may be cheaper than traditional hotels.
Accommodation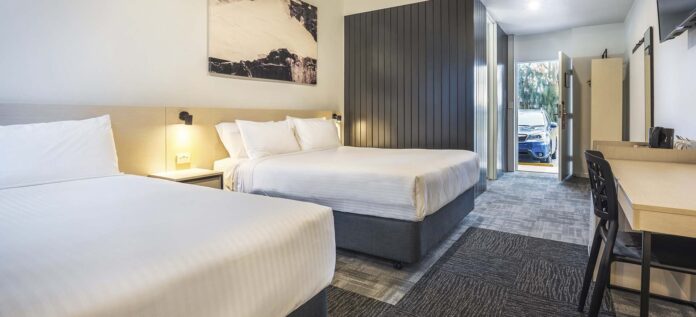 Accommodation is one of the biggest expenses when traveling, and Marbella is no exception. However, there are plenty of budget-friendly options available, from hostels to budget hotels and Airbnb apartments.
Hostels are a great option for solo travelers or those on a tight budget, while budget hotels can offer more privacy and comfort for couples or families. Airbnb apartments can be a good option for those who want a more local experience and the ability to cook their meals.
It's important to research and compare prices before booking, and to look for options that are located close to public transportation or within walking distance of attractions.
Transportation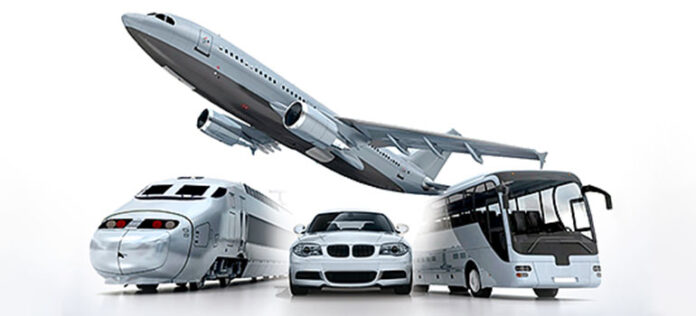 Getting around Marbella can be expensive, but there are ways to save money on transportation. The city has a well-connected bus system that is affordable and can take you to most tourist destinations.
Another option is to rent a bike, which can be a fun and active way to explore the city and its surroundings. Taxis are available, but they can be expensive, so it's important to negotiate the fare before getting in.
Additionally, walking is a great way to explore the city center and enjoy its beautiful landscapes. By choosing affordable transportation options, you can save money and have more to spend on other activities.
Food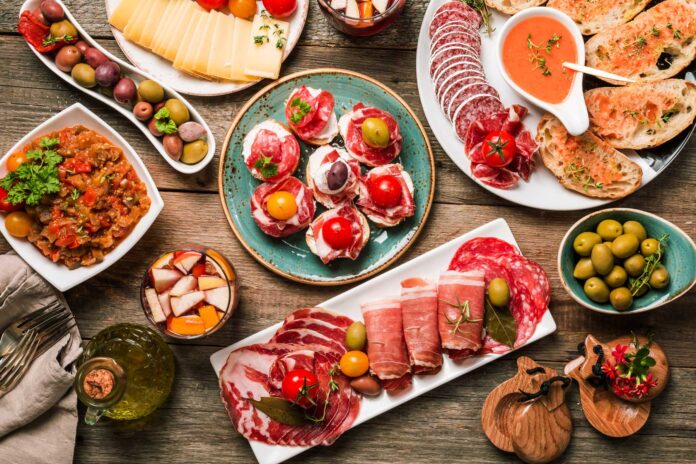 Food is an important part of any trip, and in Marbella, you'll find a wide variety of cuisine to suit all tastes and budgets. To save money on food, it's best to avoid the touristy restaurants in the main areas and head to the local eateries where the locals go.
These are often cheaper and offer more authentic food. Tapas bars are a great option for a quick and affordable meal, and you can find them all over the city. Look out for "menu del dia" deals which offer a set meal at a discounted price. These are often available during lunchtime and can be a great way to save money.
You can also buy food at local markets and supermarkets to make your own meals. This is a good option for those staying in apartments or hostels with kitchen facilities. Finally, don't forget to try the local specialties such as paella and fried fish. These dishes are delicious and are often available at reasonable prices in local restaurants.
Activities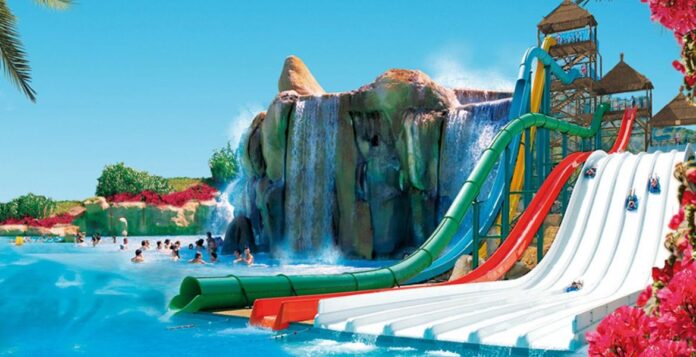 There are plenty of free or cheap things to do in Marbella, such as visiting the Old Town, walking along the beach promenade, or hiking in the nearby mountains. You can also visit some of the city's museums and art galleries, which often have free admission or discounted tickets.
Nightlife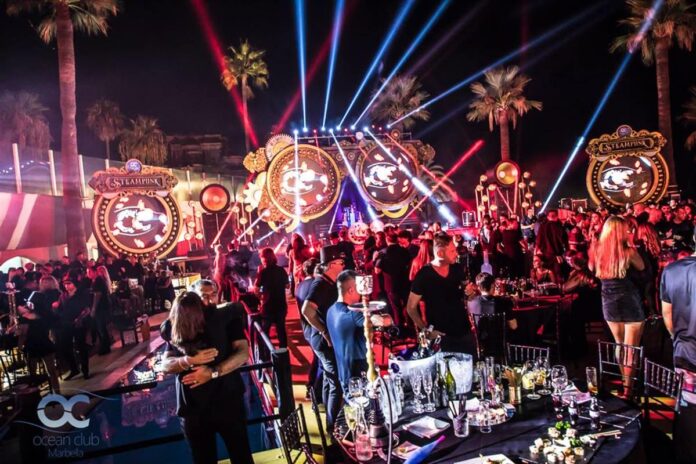 Marbella is known for its vibrant nightlife, but that doesn't mean you have to spend a lot of money to have a good time. There are plenty of budget-friendly options available, from rooftop bars to lively clubs and pubs. Many bars offer happy hour deals or discounted drinks during certain times of the day.
This is a great way to enjoy the nightlife without breaking the bank. Another option is to visit the local markets and buy drinks and snacks to enjoy on the beach or in the park. This is a fun and affordable way to enjoy the nightlife with friends.
Finally, there are many free events and festivals throughout the year, such as outdoor concerts and street parties. These events are a great way to experience the local culture and have fun without spending a lot of money.
By exploring the local scene and taking advantage of the affordable options, you can enjoy Marbella's nightlife without overspending.
Marbella on a Budget: Living the High Life Without the High Price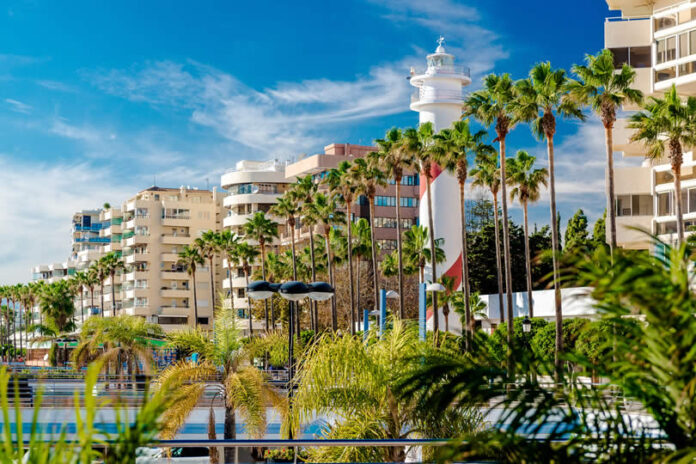 Marbella may be a city that is often associated with luxury and extravagance, but that does not mean that a budget-friendly trip is out of reach. With a little bit of research and creativity, you can experience all that this stunning city has to offer without breaking the bank. From affordable accommodation to public transportation, and local food to free activities, there are plenty of ways to enjoy Marbella without having to sacrifice your wallet.
But the best part of experiencing Marbella on a budget is that it allows you to immerse yourself in the city's vibrant culture and rich history in a way that a more extravagant trip might not. By living like a local and exploring the city's hidden gems, you will get a deeper understanding of what makes Marbella such a special place.
The Old Town, for example, is a maze of cobbled streets and whitewashed buildings that dates back to the 16th century. With its charming plazas, ornate churches, and bustling markets, it is a must-visit destination for anyone interested in the city's history and culture. And best of all, it is completely free to explore!
For those who love the outdoors, Marbella offers plenty of opportunities to enjoy the stunning natural scenery that surrounds the city. From hiking in the nearby mountains to swimming in the crystal-clear waters of the Mediterranean, there are plenty of ways to get active and experience the beauty of the region.
And of course, no trip to Marbella would be complete without enjoying the city's vibrant nightlife. From rooftop bars with stunning views to lively clubs and pubs, there are plenty of ways to let loose and have fun without spending a fortune. So why not experience Marbella on a budget and live the high life without the high price?