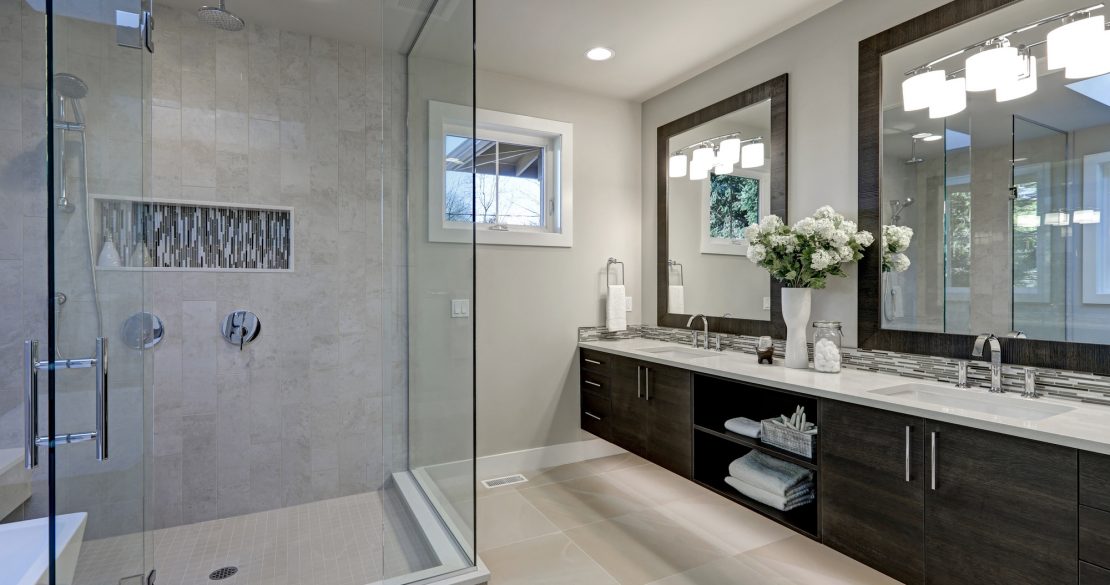 The shower is one of the most important and utilized fixtures in any bathroom. With many options on the market, finding the right one for your space can be a daunting task. It's important to take into consideration the size and shape of your bathroom, as well as the type of look and functionality that you're after.
Do you want a modern or traditional enclosure? How about customized glass accents? Read on to learn about different types of shower enclosures so that you can make an informed decision when it comes time to choose!
Types of Shower Enclosures
To help make this process of choosing the right option easier, here is a brief overview of the various types of enclosures on the market, as well as their benefits.
Glass Shower Enclosures: They provide a modern and stylish look for any bathroom. These enclosures come in different shapes, sizes, and styles—from framed glass corner units like Insignia Shower Cabins to frameless sliding models—allowing them to fit into virtually any sized bathroom and be customized according to personal preference. They are also very easy to clean and maintain; however, special attention needs to be given when installing them to prevent possible water damage.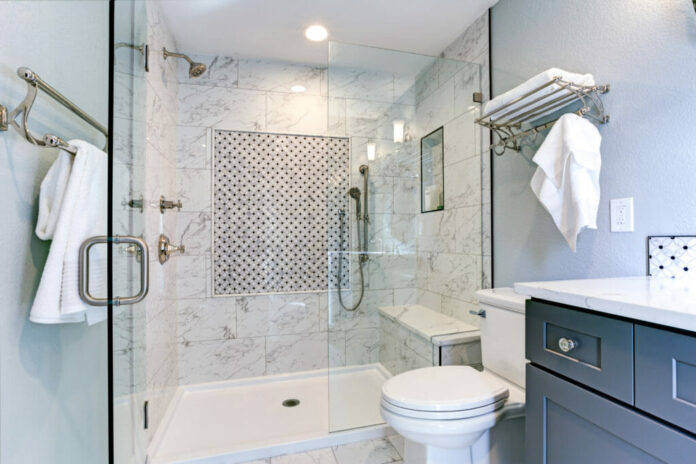 Shower Doors provide an attractive border around stalls or bathtubs while maintaining visual flow from room to room. They are often made from stainless steel or aluminum frames that support thick paneling composed of tempered glass, plastic liners, or custom manufacturer materials. This helps create a more secure barrier between the wet areas in your bathroom while providing ample protection against water damage.
Shower Curtains: Boasting beautiful textures, prints, and shades that can tie together the entire look of your bathroom, curtains bring instant style to a wet space. Lightweight fabric hangs over metal grommeted hangers that attach directly onto rods mounted near ceiling level; this allows you to adjust the opening size based on personal preference or necessary environmental conditions such as preventing mold growth around tubs or showers due to moisture buildup.
If you are enjoying this article so far, be sure to chech out this article.
How to choose?
The size of your bathroom and shower area needs to first be taken into account before making a purchase. Measure the width, height, and depth of the space so you can find a solution that fits correctly and comfortably with adequate space for both entering and exiting.
You should also consider your budget. As with any home improvement project, it's important to weigh both quality and cost when looking for the perfect product; however, be mindful of letting cost alone drive your decision. It's usually better to pay a little more for higher-quality construction that will last longer since it will save money in the long run.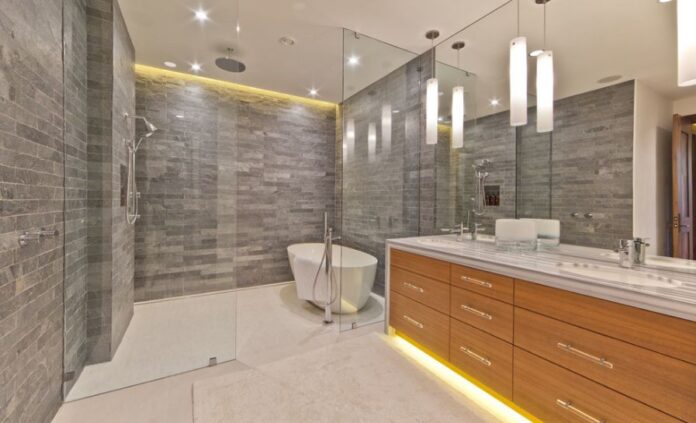 In addition, you should also think about how much maintenance the option you choose will require before buying one. After-purchase maintenance can include window cleaning or applying lubricants so doors slide properly; therefore, it's best to ask the vendor if they offer any related services or provide information on after-purchase maintenance so you know what to expect down the line.
Finally, there are plenty of diverse designs available in terms of style choices such as corner enclosures, neo-angle, or frameless enclosures; find a product that complements the look of your bathroom while combining form with function as well as convenience. All these considerations should help guide you toward finding just the right type of shower enclosure for your bathroom project!
Conclusion
To summarize, choosing the right shower enclosure requires careful consideration of space and design, as well as personal preferences. From glass panels to roll-top baths, there is a wide range of options suited to any budget and style.
Ultimately, the best option will be one that fits you and your home perfectly. With the right guidance and planning, you can enjoy a bathroom that is comfortable, stylish, and just right for your needs.