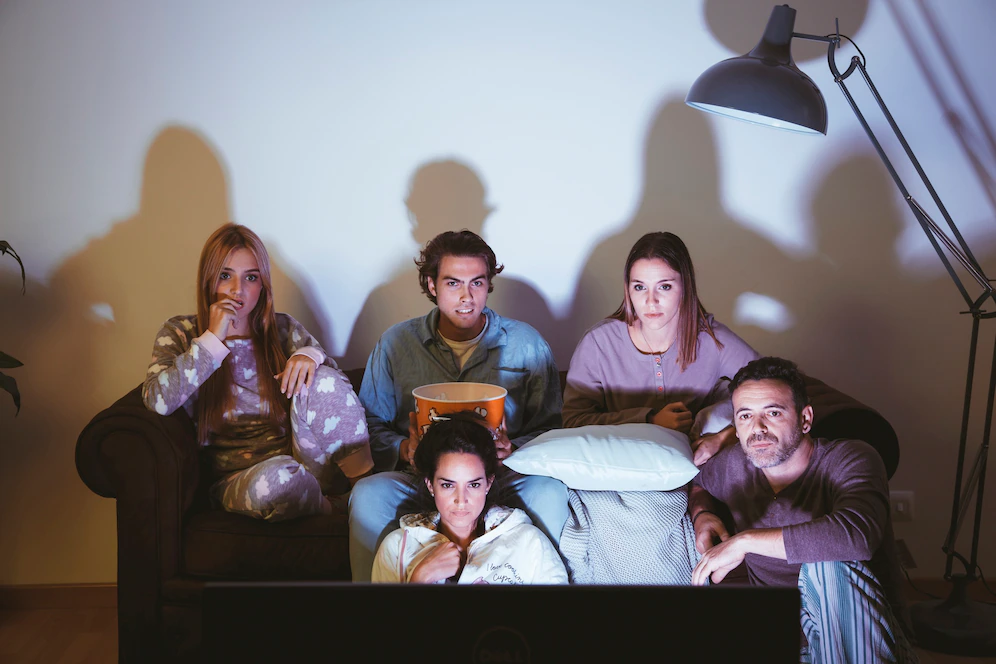 If there's one thing that just about everyone agrees on, it's that watching some great Christmas movies is a really fun way to spend time with family and friends during the holiday season. Any activity that's already great, though, can be even more fun if you make a real event out of it. If you're looking for an excuse to spend a day with loved ones during the holidays – and maybe show off that sweet new big-screen TV or projector while you're at it – a Christmas movie party is an idea that everyone is certain to love.
Planning a perfect Christmas movie party doesn't have to be expensive, and you don't have to have an amazing home theater setup for everyone to have a really great time. All that you need is a little planning – and in this article, we're going to give you some tips that can help to make the day as great as it can be. Here's how to plan the perfect Christmas movie party in four easy steps.
Set the Mood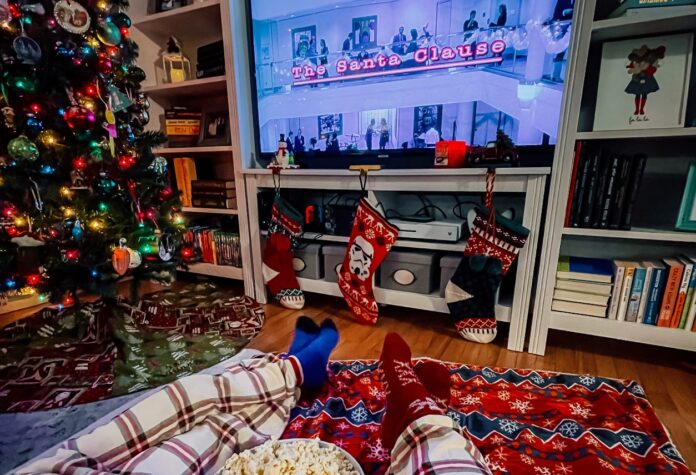 You've surely noticed how expensive holiday decorations can sometimes be, but there's no reason for you to break the bank setting the mood for your Christmas movie party. Some battery-powered candles can add a pleasant glow to your movie viewing area. You can drape artificial garlands around the room, or you can go with tinsel garlands instead to make things even more affordable. Tartan-colored throws are great for adding splashes of color.
Although great Christmas decorations aren't exactly cheap, items that you only use during the holiday season can potentially last many years if you take care of them. If you pick items that use classic colors and patterns, they'll never go out of style. Don't forget to remove the batteries from all battery-powered items before putting them into storage; alkaline batteries will eventually leak and corrode the items' contacts.
To complete the mood, consider turning down the heat – just a touch – to encourage guests to snuggle. Don't forget to select a mix of holiday tunes to play on your audio system between films.
Plan Your Refreshments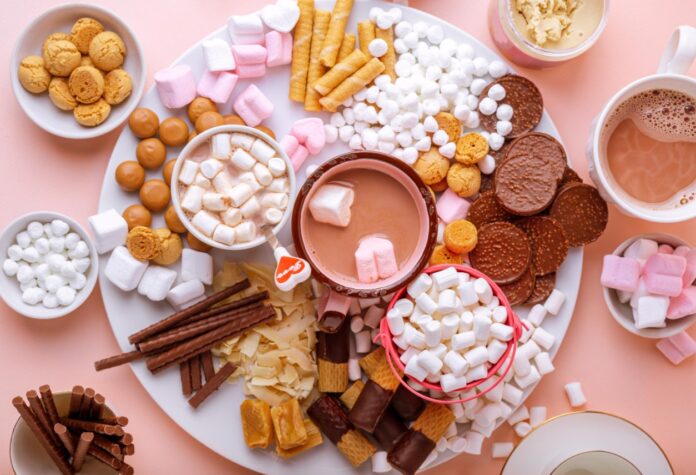 A great movie party isn't complete without the refreshments. Although there are some movie snacks that are always appropriate – boxed candy and popcorn, for instance – the fact that you're having a Christmas movie party is a perfect excuse to stock your shelves with some holiday-themed snacks. Peppermint candies and hot cocoa are always popular during the Christmas season. For those who prefer savory snacks, consider offering your guests some roasted nuts or chestnuts.
Movie snacks are great – but if your Christmas movie party is going to be an all-day affair, your guests will probably appreciate some more substantial food offerings. Consider having a catered meal brought in between films; you don't want to spend the day cooking.
Alternatively, you could simply grab some bread, meat and cheese from a local deli and let your guests assemble their own sandwiches.
Don't forget that there will probably be some smokers among your group, and they're going to crave refreshments of a different kind. You could always send those people outside to smoke, of course, but that will separate them from the group – and no one wants to step out during a good movie. Instead, buy a small assortment of Elf Bar disposable vapes and let your smoking guests help themselves. In the process, you might turn some of your friends on to an alternative that's less stinky and far more affordable.
Select Your Movies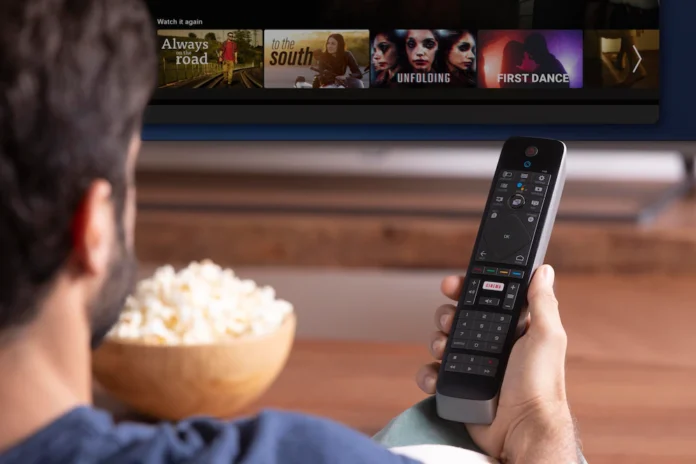 The centerpieces of a Christmas movie party are, of course, the movies. Everyone has their own favorite Christmas movies, so you might consider holding a vote and choosing the films that your guests like best. Some people prefer breezy Christmas films with little in the way of conflict. White Christmas and Christmas in Connecticut are two good options if that's the type of movie that you think will go over well with your guests.
Alternatively, you could screen some nostalgic films that your guests might remember watching when they were children. A few popular films that fall into this category include A Christmas Story, Home Alone and National Lampoon's Christmas Vacation.
Don't forget that there are also plenty of less traditional options that aren't explicitly Christmas movies but have nonetheless become part of the holiday movie canon because they take place during the holiday season. Die Hard is perhaps the most famous example of this type of film.
If you let your guests choose the films that they'll be viewing during your Christmas movie party, they'll have the best possible chance to see at least one of their favorites. If your party is going to be an all-ages event, though, you'll need to consider the fact that not all Christmas movies are appropriate for children. Die Hard, for instance, is really more of an adults-only film. In any case, it's unlikely that the children in your party will want to spend the entire day sitting down. You might consider splitting the event into two parts. Screen a light Christmas film for all ages during the day. At night, the children in the group can play together while the adults watch something a little more intense.
Plan a Non-Movie Activity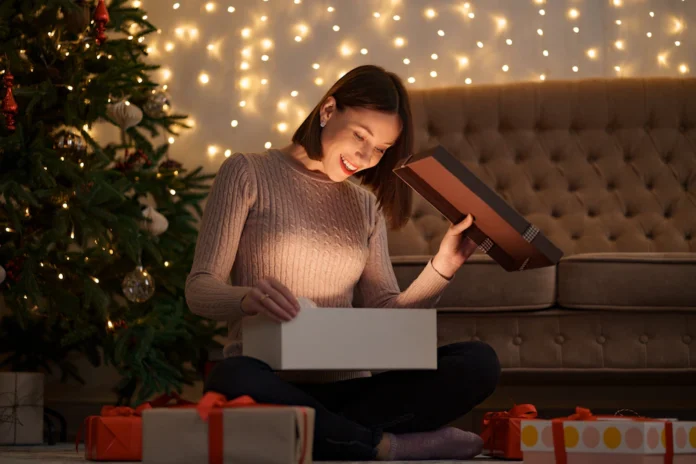 An all-day movie party is a wonderful way to spend time with your loved ones, but your guests won't want to spend the entire day staring at a screen – they'll also want to spend time interacting with one another. Between films, consider planning an activity that will give your guests an opportunity to mingle. For example, you could plan a secret Santa gift exchange.
Alternatively, many people enjoy taking part in a good mystery event. You can find plenty of mystery party boxes online – including many with holiday themes. A mystery box is a completely self-contained game that requires little planning on your part. The story is already written, and each guest receives information about the role they're intended to play. Clues are slowly revealed as guests interact with each other – and together, everyone attempts to deduce who committed a crime.