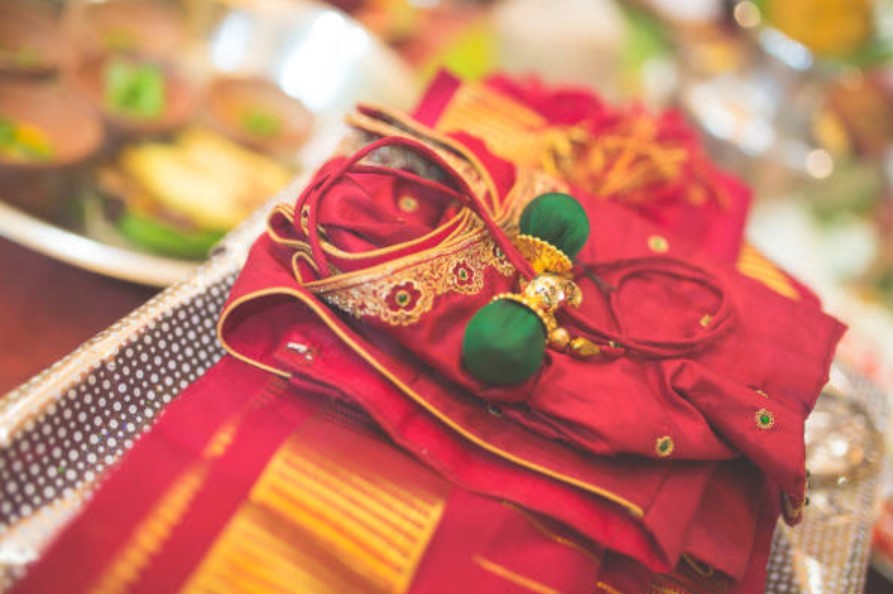 A saree is a beautiful piece of garment worn by Indian women on almost all occasions. No denying the fact that a saree makes a woman look graceful. However, when styling a drape, women often make a mistake by not paying much attention to their blouse design.
To amp up and complete the look of a saree, it is critical to make sure that the blouse should be paid attention to.
The entire look of that nine-yard-long cloth is complimented and highlighted with a perfect blouse. Several blouse options in the market range from balloon to layered, from sequin to printed, and so much more. Wholesale women blouses are available at much more affordable prices if you want to order in bulk. Are you looking to turn heads when you are decked up in a saree? Find some of the best blouse options that will complete your saree look.
Spaghetti-Strappy Layered Blouse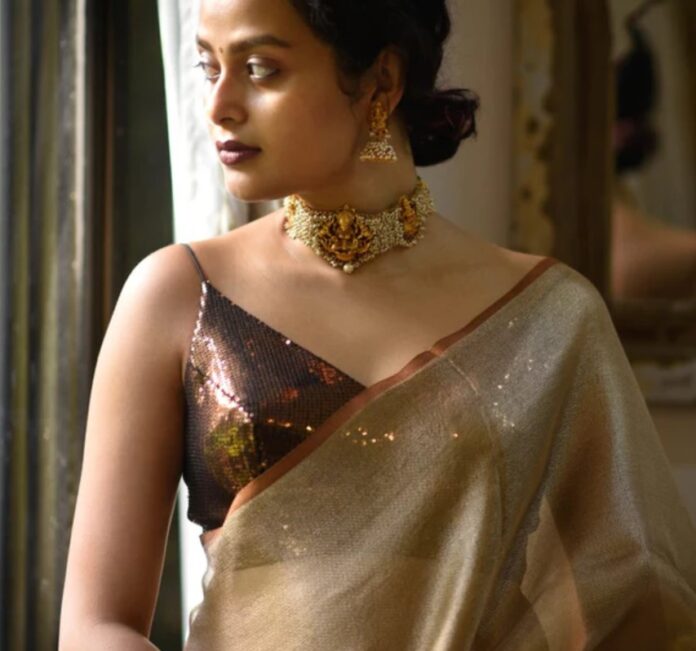 This blouse design is perfect for millennial brides and women who want a bold, edgy look.
This striking blouse design perfectly balances the traditional saree look. The layered spaghetti blouse design is something over which you cannot stop swooning. The best part about this design is that it is the best option for sangeet, Haldi, Mehandi, or reception ceremonies.
Velvet Scalloped Blouse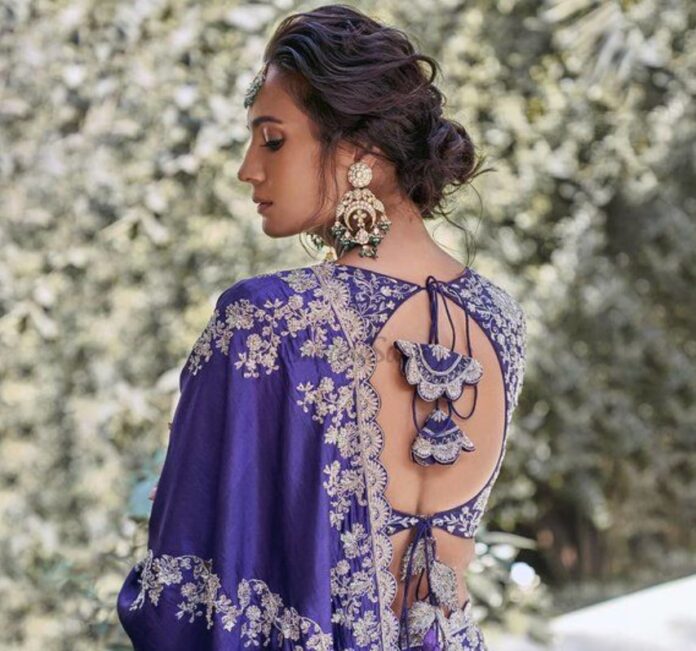 This particular blouse pattern is super gorgeous and raises the bar of fashion sense to a great extent. The scalloped neckline of this blouse pattern adds grace and beauty when paired with a saree. Today, traditional blouses are given a new look altogether, and they are much more than those functional and boring blouse designs. Adding a tassel dori to the blouse will take several breaths away when you flaunt your outfit. Have all eyes on you when you set out in public. This particular blouse design will change the complete look of the simple attire into something divine.
Full Sleeves Sequin Blouse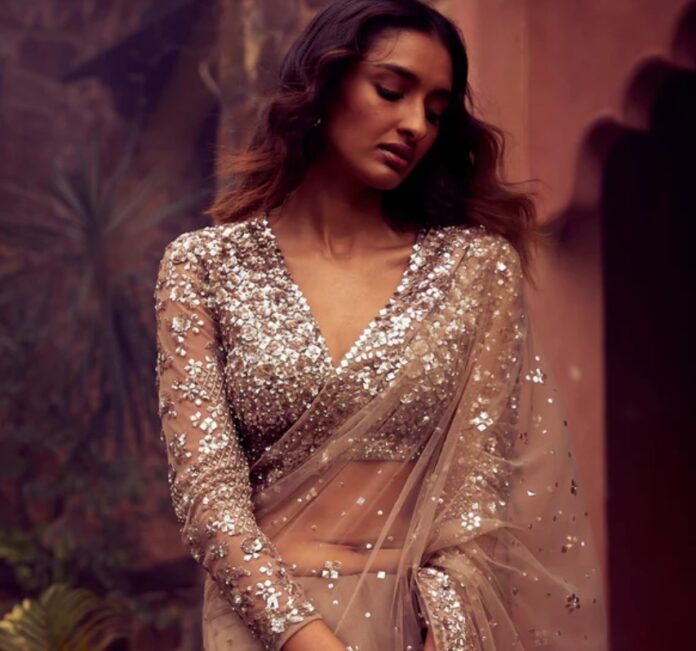 This particular blouse design is the best for traditional and designer sarees. The full sleeves added to this blouse give a pleasant and dramatic look that adds a twist to your overall festive and ethnic appearance. The blouse looks perfect when paired with a satin, sequin, or even lycra plain saree. Be ready within minutes for your dinner party or date night using this ideal combo—best for summers and winters both. A must-have option in your wardrobe is to style several saree options.
Half-Sleeves, Collar Neckline Blouse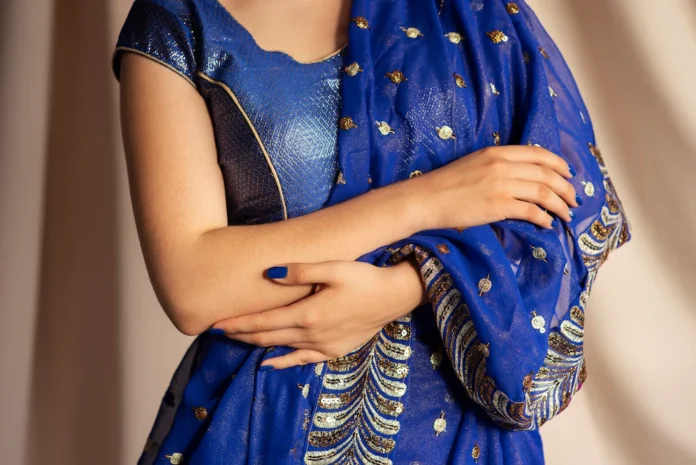 This particular collar neckline blouse looks stunning when paired with a saree. The combination of a collar neckline blouse and saree is perfect for achieving a smart yet simple look. The blouse design goes well for all festivals, office parties, rituals, or any other occasion. This blouse will make you ditch the traditional style blouse, and you will not wish to wear something else. The collar neckline is edgy and stylish and gives your saree both a designer and classic look. It would help if you teamed your collar neckline blouse with a printed, georgette, cotton, or silk saree for a more elite look.
Conclusion
Be it a lehenga or a saree; the attire is incomplete without a fashionable and good-looking blouse. With several different and innovative blouse designs available in the market, it can be confusing for you to pick the ideal one. When choosing a blouse for yourself, keep one thing in mind: the blouse should be one in which you are most comfortable.
A statement blouse piece and design are all you need to complete your traditional yet stylish look. A designer, the colorful, trendy blouse will make a difference to your overall look. Several other necklines, sleeves, and back designs are available for you to choose one that suits your taste best.