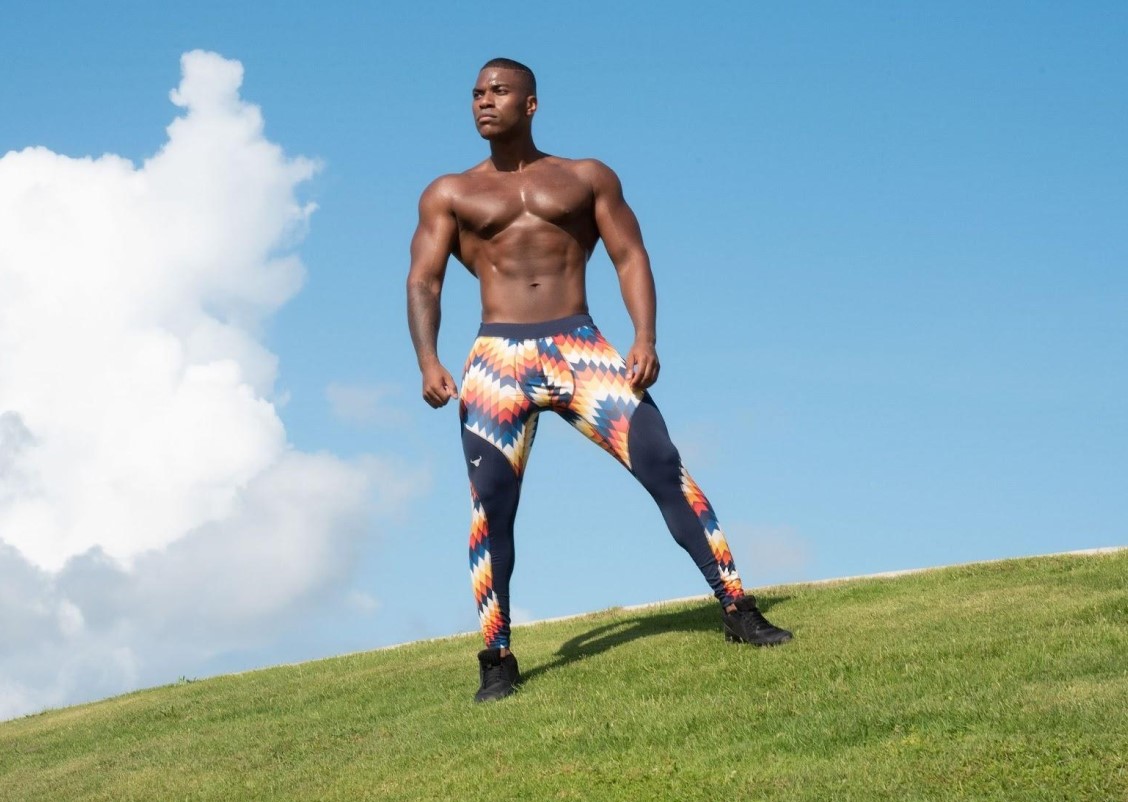 Hiking is a great way to develop a close relationship with mother nature. Besides being a healthy activity, hikes can also be very immensely therapeutic. Sometimes a few days out in the great outdoors is all you require to rejuvenate your mind and body.
Hikes do not have to be complicated, dangerous, and long all the time. If you're a beginner, a hike that lasts a day can be great. Regardless of the kind of hike you're embarking on, it is always important to be prepared. Packing the right clothes and carrying the right equipment and supplies is super important. If you're on a day's hike in the summer, it will be pointless to carry a fleece jacket or your biggest tent. However, straying off trail (intentionally or accidentally) can sometimes turn a day's hike into an overnight affair or even more. It is always safe to be prepared and be smart about what you take with you on your hike. Packing the essentials when it comes to keeping you warm, nourished, and hydrated at all times (even in case of tricky situations) should always be your top priority.
Denim jeans or casual cotton t-shirts just don't cut it when it comes to outdoor activities like hiking. This is where Matador Meggings' high-performance, comfortable athleisure wear comes in handy. Not only are meggings, shorts, and tops the perfect hiking wear, but they also allow you to pack light and help you save on valuable energy while giving you ample space in your backpack to carry your essentials. Here is why meggings are the perfect piece for hiking.
The Perfect Hiking Clothes
The perfect hiking apparel is dependent on the weather and location. New hikers tend to overpack. This takes a major toll on their hiking experience. For real, no one likes to walk uphill with a heavy backpack full of things you are not going to use. So what are the basics when it comes to hiking gear?
The right shoes and clothes make all the difference. It's important to wear lightweight hiking shoes to save your feet from torture. Carrying an extra pair of shoes is always safe. Now let's dive into the main question, why are meggings your perfect hiking companion?
Meggings have been specially designed as high-performance athleisure wear, that allows you to give your best while providing optimal comfort. Here is how.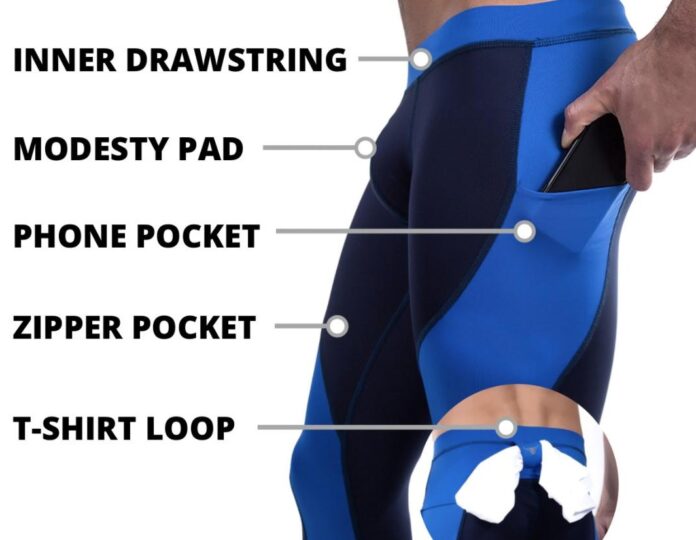 Dry and Comfortable
Their Meggings, shorts, tops, and tank tops are made using a specific sweat-wicking fabric that keeps things dry and comfortable on the inside for hours. This is exactly what you need when you're on a hike. Any outdoor enthusiast will tell you that staying dry is priority number one when it comes to hiking.
Maximum Mobility
While hiking, you need clothes that allow you to access your full range of motion. You need to be prepared for what lies on your hiking path. Matador's meggings, shorts, and tops offer you maximum flexibility and mobility to squat, climb, run, raise your arms, clamber up and over rocks, or do any other physical activity freely.
Reinforced Durability
Meggings, tops, and shorts are crafted with multiple layers of flat stock stitching that offers additional durability. Meggings and shorts are made using 80% Polyester and 20% lycra whereas Matador Meggings tops and tank tops are made using 92% polyester and 8% lycra. The fabric is so silky and smooth that it makes you feel like you're wearing nothing at all.
Ability to Withstand Differing Temperatures
The multiple flat-lock stitching on meggings and shorts make them able to withstand different temperatures like extreme heat or cold, pool water, seawater, etc. This is an extremely important and helpful aspect of meggings that makes them the ideal choice for hiking.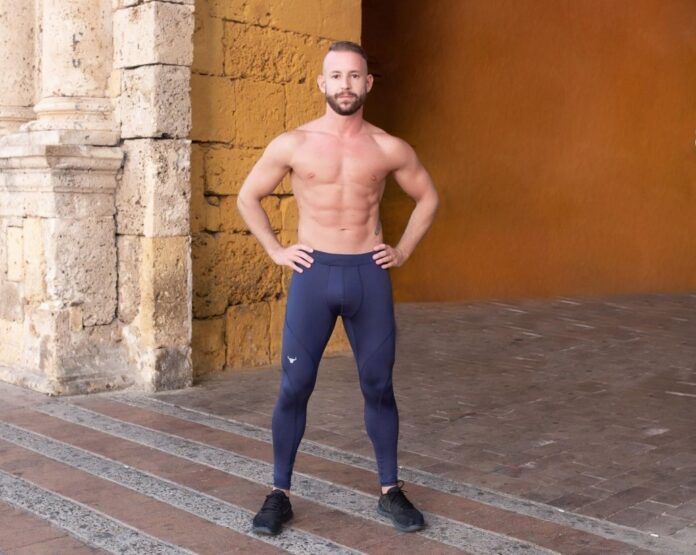 Not Just Tight Yoga Pants
Meggings are not just leggings for men. In look and quality, they are far from anything available in the market. It was entrepreneur, yoga instructor, and visionary, Valentine Aseyo's idea to create high-performance, comfortable leggings for men that are functional.
Yes, that's right!
Meggings are equipped with A zipper pocket for your valuables, an Open pocket for your phone, and a T-shirt/ Towel loop at the back. This allows you to not miss out on any of those amazing moments while you're hiking.
No VPL Technology?
It can be embarrassing when you're on a hike wearing tights and your penis line is visible. Well, worry no more. Matador Meggings come reinforced with a soft modesty cup that keeps your junk concealed. However, if you wanna show off your goods to the world, you are free to remove the modesty cup.
Look your best while Hiking
High-performance wear is generally never looked at as sexy. Until now. Matador Meggings redefines the entire world of high-performance apparel by making athleisure wear comfortable, functional, and sexy at the same time. Meggings and shorts highlight the right cuts and curves, making you look OMG even on your hiking trips.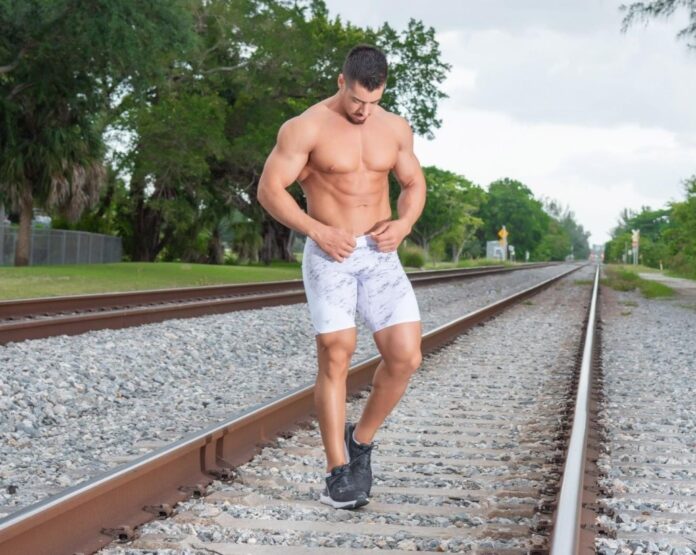 Hiking Clothes for all Seasons
Mother nature can be beautiful, breathtaking, and harsh at the same time. Hiking at different times of the year requires focus on different kinds of clothes. While Matador Meggings' has your hiking attire sorted for all seasons, knowing what to pack can be a literal lifesaver.
Summer – Match your favorite tank top with shorts or meggings.
Spring/ Fall – Match your favorite top with meggings. Be sure to carry a jacket (fleece recommended). Pack a pair of shorts in case it's warm.
Winter – Meggings are gonna keep you warm. Carrying some added warm reinforcements is recommended if it gets too cold. Wearing Matador Meggings tops under your jacket is a good idea. Carry a raincoat.
Conclusion
Inspired by the Spanish matadors, Matador Meggings blend raw masculinity with grace and poise, thus embellishing your hiking experience. Choose from a wide selection of prints and colors without having to compromise on the sexy. The future of high-performance athleisure wear is here. So what are you waiting for, visit the website today to check the wide variety of meggings, shorts, tops, and tank tops.