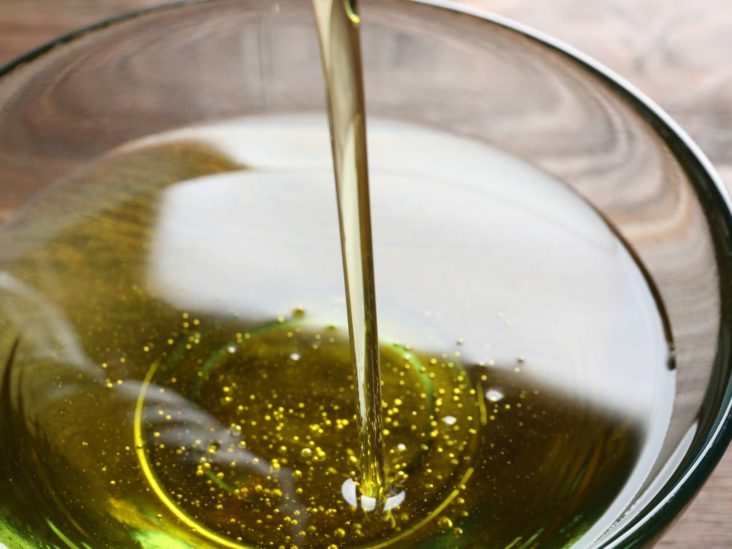 If you're looking to switch up your regular lubricant choices for a more natural lube, you're not alone. Many people have a growing interest in going from a traditional lubricant to a natural lube, especially because there are many experts pointing toward taking care of the environment as key to maintaining the quality of our collective futures.
Whether you want to take care of the environment, are embracing your new vegan or animal conscious diet, or just want to be more careful about the ingredients that come into contact with your body, exploring your natural lube options is right up your alley.
Not only will this post be exploring some of the best natural lube options available off the shelf, it will also be looking at some of the greatest ingredients you may have in your home that could serve as lube in a pinch. In fact, if you decide to only use these singular ingredients for your lube in the long term, it's unlikely that anyone in the scientific community is going to try to snub you.
1. Foria Wellness, Intimacy Sex Oil With CBD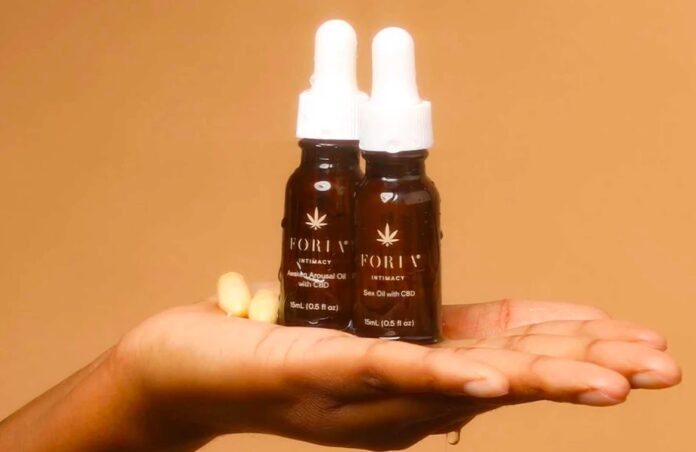 If you're looking for a high-quality natural lube, you might want to check out this lubricant by Foria Wellness.
A combination of just coconut oil and hemp-derived CBD, this is probably one of the natural lubes out there that comes with the shortest ingredients lists. In general, coconut oil is considered a pretty good option for lube if you don't want to head out to the store, especially by many in the scientific community.
Not only does this natural lube come with all the positives of coconut oil, which we can discuss further later in this list, it also comes with a little bit of CBD.
If you deal with discomfort or anxiety when it comes to sex, especially on the receiving end of penetration, this can be extremely helpful with that. CBD is strongly associated with calming nerves and anxiety, meaning any tightness that you experience as a receiver will likely be significantly decreased if you implement CBD into your sex life.
Additionally, the CBD can draw more blood to your erogenous zones, making sexual activity (alone, or with partners) feel significantly more pleasurable than it normally does.
2. Good Clean Love, Almost Naked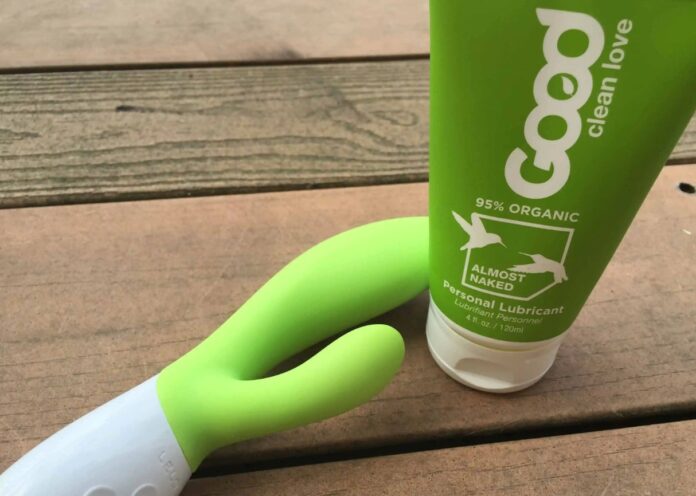 If you're looking for something that you can buy in some of your local grocery and convenience stores, you might have some luck with this personal lubricant.
Good Clean Love's Almost Naked is marketed as being vegan and cruelty-free, and it comes without a crazy price tag if you're on a budget. It's also a water-based lube, meaning that it can be pretty well-rounded if you want to use toys or any physical barriers while you're in the bedroom.
For those who don't know, oil-based lubricants can damage and degrade physical barriers like latex condoms. Additionally, silicone-based lubes can potentially damage toys that contain silicone, which also has the potential of hurting you.
Water-based lubricants are generally considered to be the best for most scenarios, with the exception that it wears off and gets absorbed by the body much more quickly than other kinds of lube. This could mean that any natural lube that is water-based may not last as long, which is significant if you're considering the price of your lubricants.
This lubricant is also organic and designed to be safe for most skin types.
3. Virgin Coconut Oil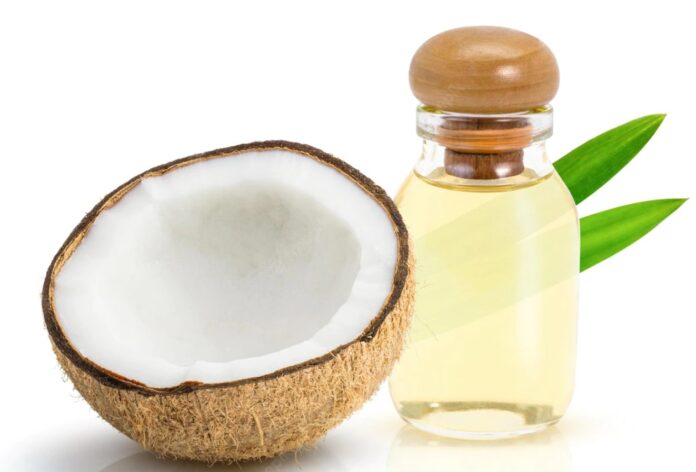 Virgin coconut oil, as previously discussed, is a fantastic, single-ingredient alternative to lubricants, and therefore makes a fantastic natural lube. It's frequently inexpensive, depending on your budget, and you can even buy it in bulk!
However, if you like to cook or bake with your coconut oil as well, I recommend putting your new lube into a separate container to avoid contamination. Especially if you ever cook for other people, they may not consent to eating something that potentially came into contact with your body or bodily fluids.
It's body safe, oil-based, and is unlikely to disrupt the overall balance of your body's internal well-being. The only potential con, other than this alternative being oil-based, is that some people are allergic to the ingredient.
4. Pure Aloe Vera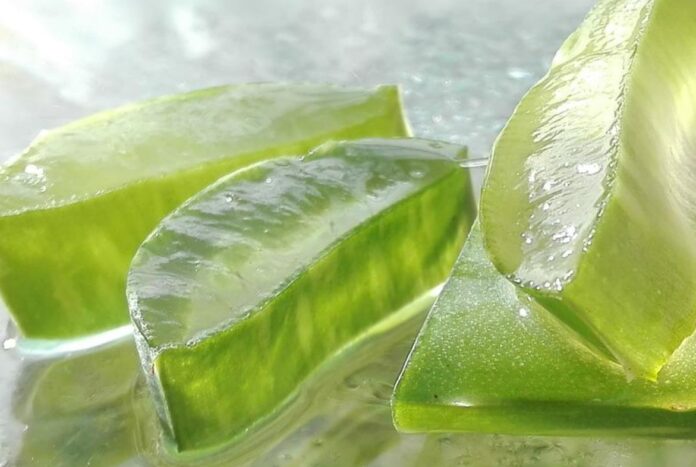 Pure aloe vera is also a potentially good alternative to natural lube, if it's what you're looking for. It's plant-based and water-based, making it pretty well-rounded in terms of meeting all of your potential needs in the bedroom.
However, if you're planning on using aloe vera in the bedroom or on your body in anyway, make sure to check the ingredients list to make sure there aren't any dangerous additives.
Specifically if you're using aloe as a lubricant, make sure that there isn't any alcohol added because this can be extremely irritating.
While it hasn't been tested as thoroughly as coconut oil for safety, it's still relatively well-understood as body safe in the context of a personal lubricant.