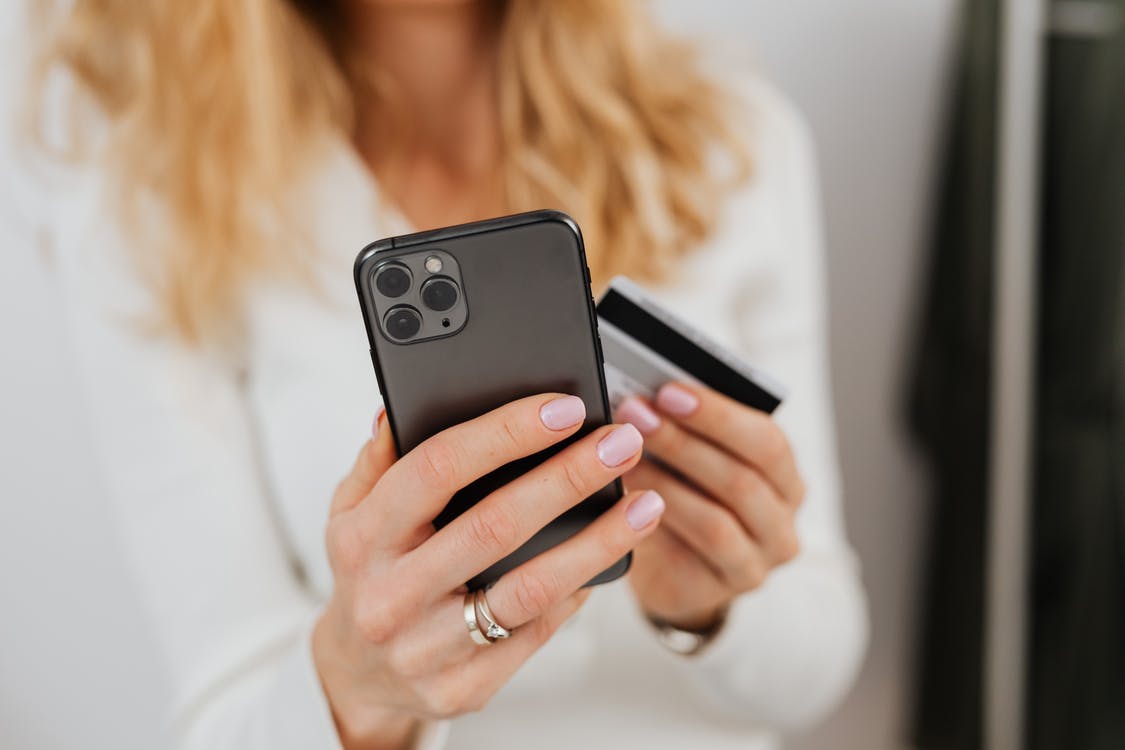 Contactless card payments are becoming more popular than ever. In fact, according to UK Finance, nearly 70% of all debit card transactions are now contactless. With the contactless limit now being raised to £100, you can use your contactless card in more ways than ever.
Using a debit or credit card isn't the only way to make a contactless payment, however.
Recently there has been a rise in the use of mobile wallets, which allow you to link your debit or credit card to your phone. You can then use your mobile phone as a contactless card to make payments. Using these apps is more secure than using a card as they typically require extra authentication, e.g. fingerprint, face ID, or phone password.
In addition to mobile wallets that allow you to make contactless payments with your phone, new tap to phone apps also allow you to take contactless payments on your phone. These apps essentially turn your phone into a card reader without the need for any additional hardware.
How Does The Contactless Card Payment Method Work?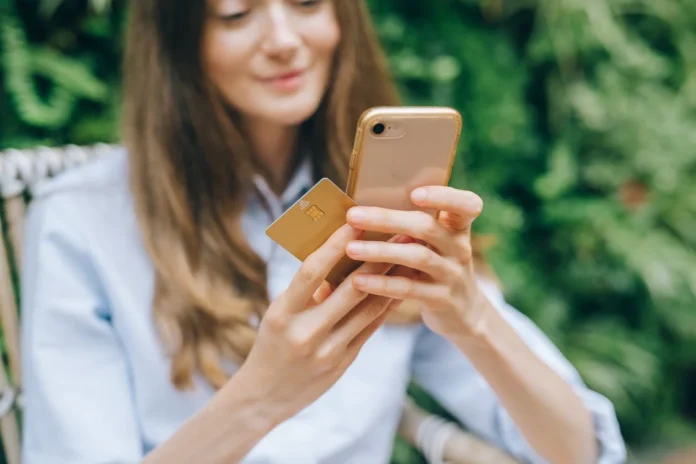 Before having a look at some of the contactless apps that are available today, let's get a better understanding of how card payments work. Contactless payment relies on radio frequency identification (RFID) and near-field communication (NFC). RFID consists of different tags and readers that passively identify the credit card using radio waves.
Meanwhile, NFC is a short-range wireless technology that connects smartphones, tablets, and smartwatches with credit or debit cards. The NFC technology is mainly used for paying bills, downloading coupons, and exchanging business cards.
Every time you make a payment using the contactless card method, your payment will be processed through these steps:
You will hover the card over the contactless payment system during billing.
You will receive the payment information through the microchip of your card.
Your payment will either be accepted or denied.
You will hear or see a confirmation signal after the payment is accepted.
Can I Take Contactless Card Payments On My Phone?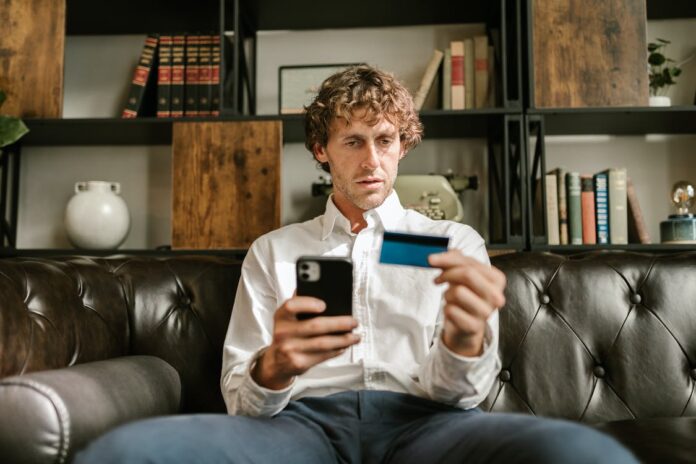 Apart from making contactless card payments through a credit/debit card, you can make contactless payments using your smartphone. Different companies such as Apple, Google, and Samsung have introduced a contactless payment system compatible with iOS and Android devices.
These apps use NFC technology and allow you to make payments through different electronic devices. So, if you are wondering, can I take contactless card payments on my phone to prevent losing my card? The answer is simple, yes, you can.
Best Apps For Contactless Payments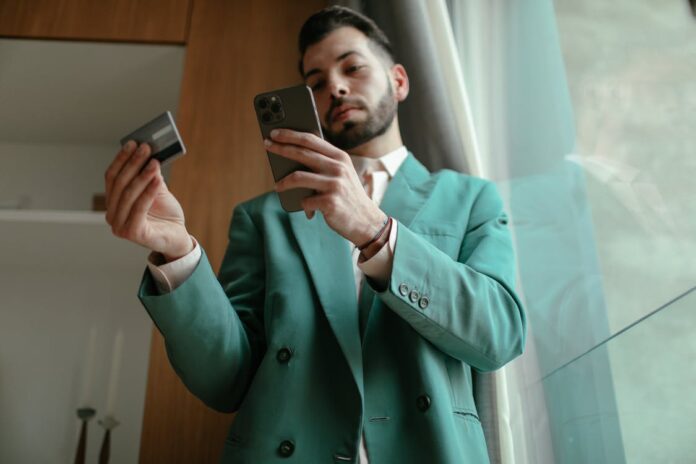 Wondering which is the best contactless app for you? Let's talk about some apps you can use to turn your phone into a card.
Apple Pay
In 2014, Apple launched a contactless payment application called Apple Pay that allows iPhone users to make transactions using Apple devices securely. Apple Pay is a digital wallet storing your credit/ debit card information and using NFC technology for contactless transactions. You can use Apple Pay to shop in-store as well as online. You can even transfer money to other people's accounts using the text message option.
Apple Pay uses Touch ID and a face recognition ID to prevent hackers and others from purchasing on your behalf. Moreover, it requires a security password and electronic signature for processing higher-cost transactions.
Google Pay
Google Pay is a contactless payment app introduced by Google in 2018. Users can shop in-store and on online platforms through the Google Pay app. To secure the payment process, Google Pay uses an encrypted number to process transactions instead of a credit card number. This encrypted number is tied to the user's payment card with the retailer.
You can share and receive money in your bank account through Google Pay. It will use your email address and phone number to ensure the payment is processed correctly. Google Pay has a multiple-layer security system to prevent false transactions, such as uniquely generated code for each transaction and encrypted technology. To use this point-of-sale (POS) app in-store, the retailer must have a contactless-enabled payment terminal with an NFC reader.
Samsung Pay
Samsung also has a digital wallet app that allows users to store their credit/ debit card information on the app. You can use this app at merchant terminals to validate payments.
Samsung Pay is certified by Visa to validate tap-to-phone Visa transactions. In addition to making payments on the phone app, you can receive cashback and other rewards every time you complete a transaction through Samsung Pay.
To make a transaction on the Samsung Pay app, you just have to take a photo of your credit or debit card. For some transactions, you must share a picture of the barcode before tapping on the checkout option.
Tap to phone Apps
Unlike the previous apps, tap to phone apps like tapeeno allow you to receive contactless payments on your phone, using either a contactless card or Apple/Google/Samsung Pay. It is an effective alternative to using cash for payments and regular bank transfers, and is available on all Android devices. Tap to phone apps allow you to take card payments on your phone without the need for any additional hardware such as a traditional card reader.
If your tap to phone app has Faster Processing, then after a the transaction is completed, the money can be in your bank account in less than an hour.
Tap to phone apps should be PCI certified according to the latest CPoC standards, to ensure protection against fraud. With tapeeno, users can also track all transactions by checking the log-in history, and there is no upfront fee or long-term contract. You can unsubscribe from the service without paying an exit fee, and there are no monthly payments required.