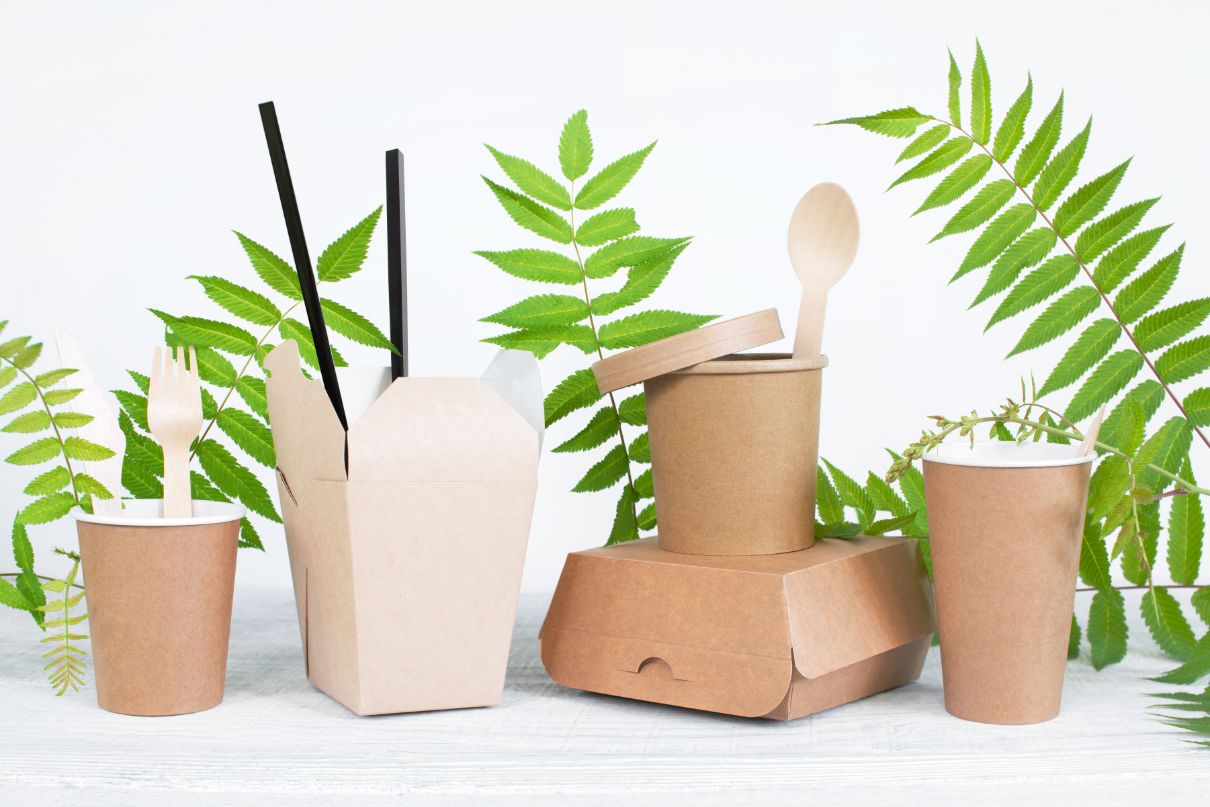 A new movement has been afoot in the world of celebrity, with many celebrities taking to social media to share their love for eco-friendly products. The trend is growing and will likely continue as more people are becoming aware of how much waste they produce on a daily basis.
The environmentally friendly products are eco-friendly products that are made for a greener lifestyle.
There are a plethora of easy decisions we can make in our daily lives to help the environment while also benefiting our personal well-being. Up until recently, purchasing such products was complicated as you usually needed to find a specialized store that offers such items. Today, with the technology and the Internet, there are many stores that offer green products that are in line with sustainable lifestyle.
Neat
Neat is a plant-based cleaning line that aims to provide people with the tools they need to make little adjustments in their daily routine that will have a significant impact on the environment. The Neat line includes a 30ml vegan and cruelty-free cleaning concentrate that can be combined with 470ml of water at home in a refillable aluminum spray container to make a very efficient plant-based and biodegradable cleaning solution. Fresh Sage, Yuzu & Freesia, and Mango & Fig are just a few of the fragrances available for these innovative and visually appealing items.
neatclean.com is a good place to start.
CBD for Sport (Pure Sport CBD)
This CBD brand was created with the goal of assisting often drug-tested elite athletes in using an effective, healthier supplement while remaining secure in the knowledge that each batch is tested independently in a laboratory to ensure there is no THC. All products are vegan-friendly, since they are made entirely of natural materials and do not include any artificial additives. No animal products are used, and no animal testing is done.
puresportcbd.com is a website that sells CBD products.
Distillers of the Silent Pool
With pressure on the drinks sector to minimize its carbon impact, Silent Pool Distillers has released Green Man Woodland Gin, the world's first alcohol packed in a cardboard bottle. The bottle is five times lighter than glass bottles, uses 77% less plastic than other plastics, and has a carbon footprint that is six times lower than glass or PET plastic bottles. The cardboard layer is composed of 94 percent recycled paper, and the inside lining can be recycled, making the bottle completely recyclable.
Silentpooldistillers.com sells it.
Brewgooder
These delicious beers inspire people to make good changes in the world. Brewgooder pledges to deliver 100 times the amount of clean water used for every can or pint of beer consumed via initiatives run by Charity Water, their trusted impact partner.
Brewgooder.com is where you can get it.
NONA
NONA's team is transforming plastic garbage into practical, long-lasting, and beautiful clothes pegs while also benefiting the environment. The pegs are manufactured in the United Kingdom and are built to endure. However, if they do break, they can simply be recycled!
madebynona.com is where you can get it.
allplants
Want to feel better about yourself and the environment but don't know where to start? Find out more about allplants, the UK's award-winning vegan meal delivery service and sustainable lifestyle brand. Allplants meals are chef-made in their north London kitchen, flash-frozen to seal in nutrients, and prepared with 100 percent wholefoods, with the help of their in-house nutritionist. As a result, this plant-based meal is both delicious and well-balanced. As a B Corp, all of their packaging is recyclable, reused, or biodegradable, and their kitchen follows a rigorous waste policy. They just collaborated with Soil Heroes to support a farmer who is transitioning to regenerative farming methods. Why not try a limited-edition summer package with a variety of main courses, sides, and desserts?
Allplants.com is a good place to start.
Scotland's Meander
For daily excursions, try on flexible, technical clothes. Meander Scotland uses high-performance materials to create practical clothes with a Scandinavian minimalist aesthetic. They design clothing that is suitable for enjoying the outdoors in all types of weather.
From the materials to the suppliers to the container the garments come in, sustainability is at the heart of everything Meander Scotland does. They've been working with Forest Carbon and planting trees in nearby forest to offset carbon emissions from the outset. Around 90% of the waste is either natural or recycled, and by 2023, they want to have it all recycled.
They are members of 1 percent For The Planet, which donates at least 2% of sales to great organizations every year. Meander Scotland has you covered whether you're a casual bicycle meandering to work, climbing a mountain, or strolling the dog.
Meanderapparel.com is where you can get it.
Junko Planet
The ZOOMER! kit from Planet Junko creates hundreds of toys without harming the environment. The ZOOMER! Kit enables youngsters to make a variety of toys out of ordinary items. Children may have fun while honing their design and creative abilities.
Zoomer Kit is available at planetjunko.com/kit/zoomer-kit.
Beco Pets
Beco Pets is a leading manufacturer and creator of eco-friendly pet goods in the United Kingdom, specializing in low-cost, non-toxic toys and accessories. The crew is made up of animal-loving sustainability enthusiasts that work around the clock to ensure that your dogs get the highest quality goods with the least amount of environmental effect possible. It is their responsibility to ensure that you, your dog, and our world get the finest care possible. Beco goods are produced from natural, renewable, and recycled resources wherever feasible. Beco uses sustainable materials and works responsibly with suppliers on anything from robust, springy, and interactive toys for heavy chewers to squeaky soft toys for dogs to wrestle or snuggle.
becopets.com is a good place to start.
Agua de Madre (Mother's Water)
Agua de Madre, a multi-award-winning drink, is at the vanguard of a new and fascinating category of live feel-good beverages. This incredibly delicious vegan water kefir, which has the same number of living cultures as most milk kefir but doesn't have the acetic mouthfeel of kombucha, is the ideal superfood for digestive health and mental wellness. Nicola Hart, a gourmet and film producer, created Agua de Madre, which is fermented in London. This is the only water kefir on the market with 55 billion live cultures per 100ml, and it's packed with flavor. What's not to love about this deliciously elegant fresh reset? It's organic, vegan, organically fermented, effervescent, and low in sugar – what's not to like?
Aguademadre.co.uk is a good place to start.
Please contact [email protected] or [email protected] if you'd like to be included in any future features we're planning.
The eco friendly products to sell is a product that people can use in their everyday lives. They are environmentally-friendly and help the earth.
Frequently Asked Questions
What is the most environmentally friendly product?
The most environmentally friendly product is a paper bag.
How do you live a greener more sustainable lifestyle?
There are many different ways to live a greener lifestyle. You can install solar panels on your roof, you can use reusable bags for grocery shopping, and you can get rid of plastic straws.