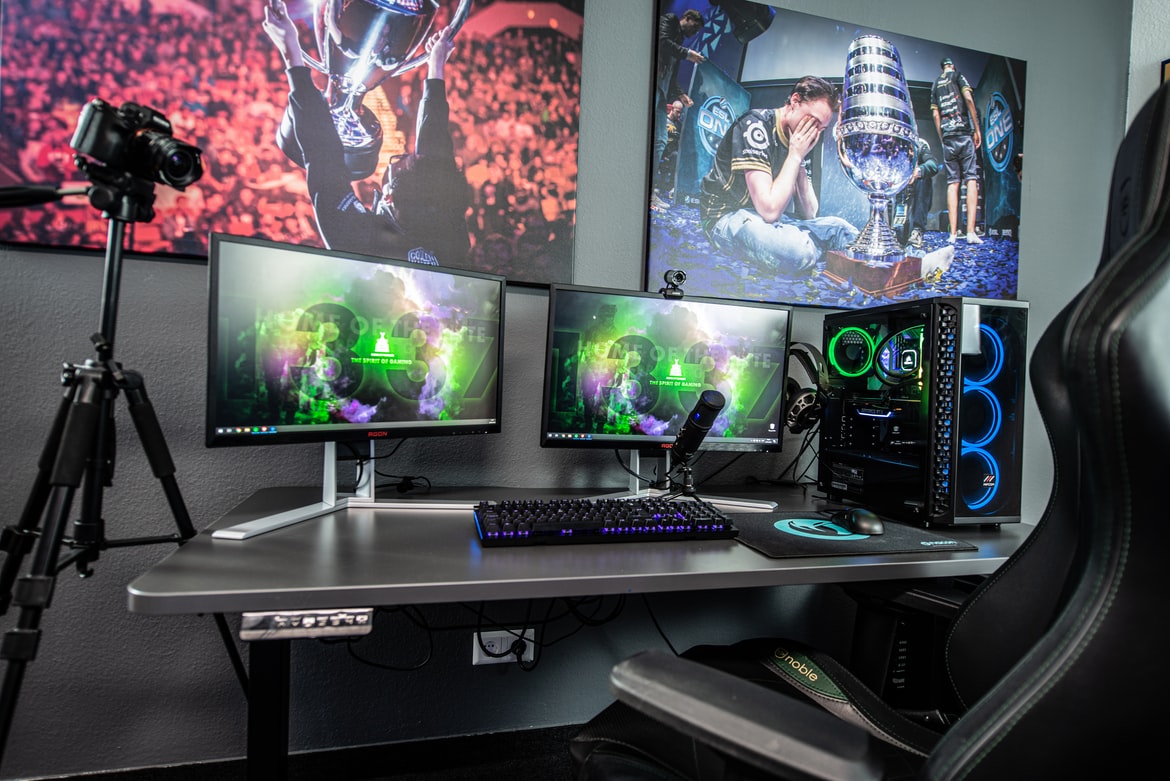 Ideas about streaming are never enough! Both beginners and masters of this craft are always looking for new ideas to present themselves in the gaming world in the best possible way. Setting up a computer as well as the game streaming room design itself will reveal a lot about the artist and give us information about his work. Whether you'd like to take streaming to the next level or are satisfied with your usual way, depends on your ambitions. Something certain is that you all have the same goal – to give viewers something new and fresh! To realize your plans, you need to pay attention to your game streaming room. To help you with that we are revealing something more about its design.
1. Tools without you can't start streaming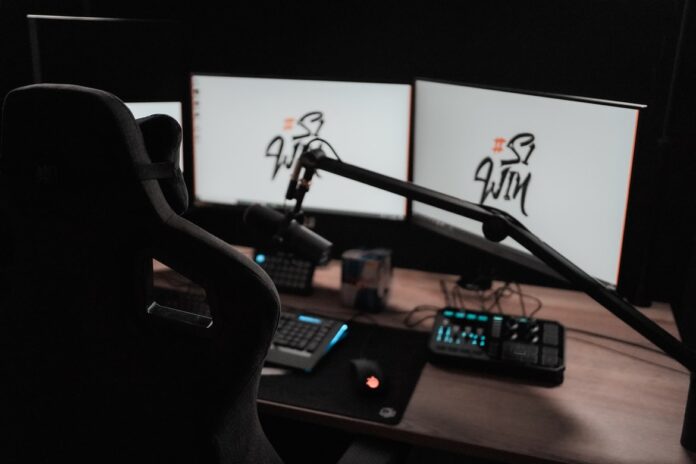 Aids without which streaming would not make sense are a quality computer, keyboard, monitors, headphones, speakers, microphone, camera, and much more. It's not unusual that we've started our list with this advice. The most important initial investment is in these tools that will help you be more successful in the challenge of streaming. It is also very important that you take care of both your health and your back so a comfortable chair is a must-have!
2. Attention to the camera!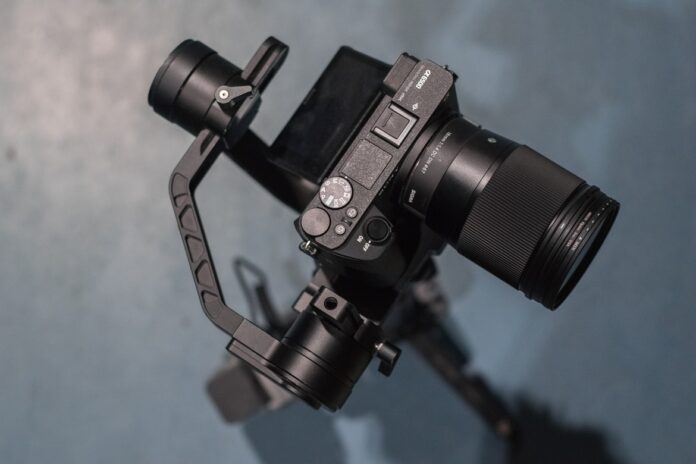 Okay, you decided to stream, and which part of the house did you choose as the mainstreaming room, basement, bedroom or office? Whichever one you choose it is very important to pay attention to the camera you are streaming through. The camera will be able to record only one frame of your desired room and therefore a special emphasis should be placed on that part. Your background that will be seen on the camera will reflect your style and give a special note to your streaming. The camera window can't record much, sometimes it's just a few feet behind you, but don't forget it's a very important space. Take care of the perspective when you plan to design the background. For example, smaller objects should be closer to the camera while larger ones should be behind you, further away from the camera.
3. Background scenery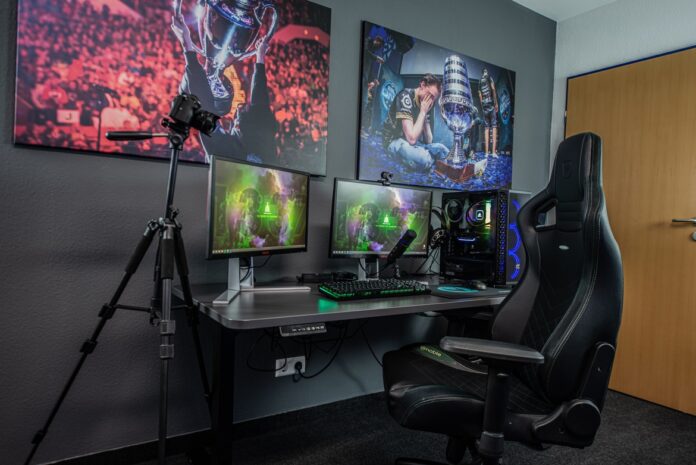 As we said in the section above, the focus of your attention should be on the background behind you. It says a lot about you, your creativity, talent, ideas, etc. Some of you want to be more casual, so try to make the background reflect your everyday life and relaxed lifestyle. While some strive to be more professional. They mostly use a green background, which is our recommendation as well and if you are looking for specific products, check out Luxburg Portable Green Backdrop.
With the green screen you can turn your ideas into reality, no matter how unrealistic they are. There are many advantages to this method of decoration. The first is that you would not have to spend time and money on tidying up your room, but you can only put a green cloth behind you. Another very important advantage is there won't be shown only one ambiance that you have imagined, with a green background you can have many frames that could change and follow your story. The only thing that is important for this choice of decoration of your room is lighting, the rest is a product of your imagination.
So have fun designing your game streaming room! Try several types of decoration of your streaming space and choose the best one! Don't resist to change. Make your hobby a profitable business. Listen to your inner voice and try to understand your will. Only this way will you be able to design a good game streaming room.