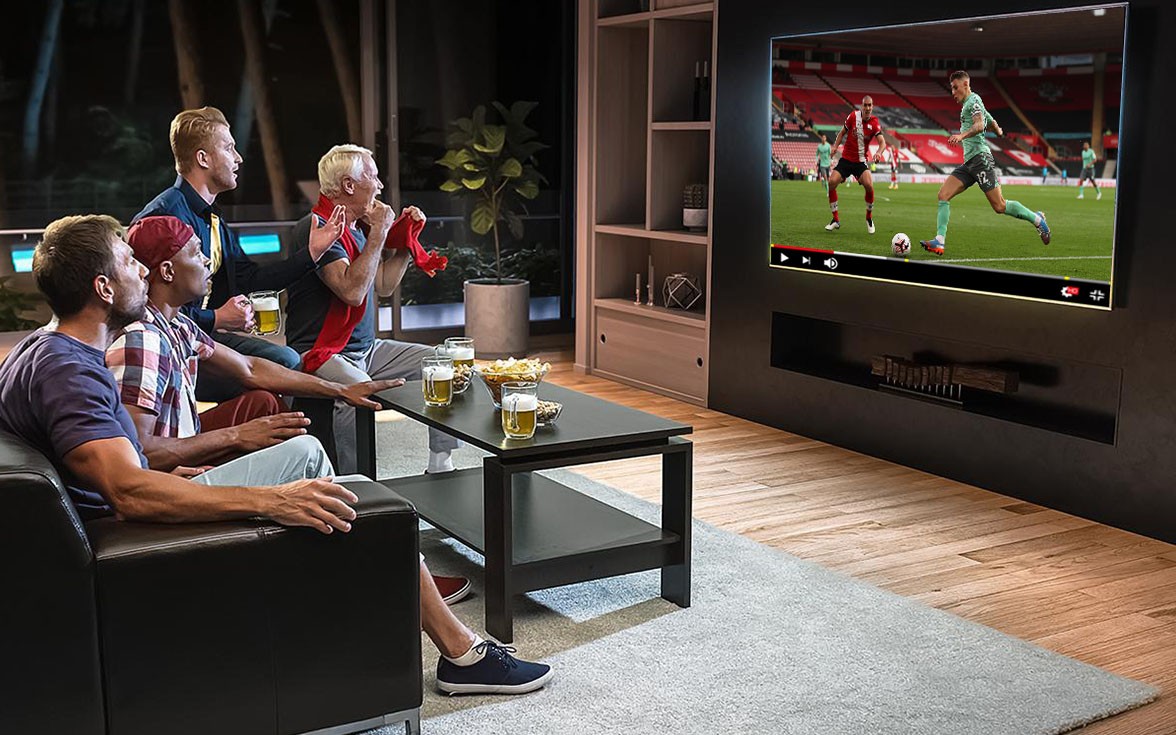 Whenever people broach the topic of video streaming, terms such as OTT, IPTV, VOD, and live streaming come up. These might sound puzzling, but that's only in the beginning.
All of these are services that deliver content to end-users. However, their main difference lies in the mechanism they use. In this article, we clear up the differences between these video streaming terms. After all, it's an excellent business venture, so it's crucial to understand its basics.
Currently, Over-the-Top (OTT) is the trendiest one in the entertainment industry. It sits at the center of the online and TV world merge. You may wonder, why is that the case? For starters, customers can access a wide range of streaming services with OTT. They can watch whatever they want, whenever, and wherever, through Wi-Fi and even cellular data networks.
Most people prefer a service provider that offers live streaming, Internet Protocol Television (IPTV), or OTT solutions over one that doesn't have video streaming options available, such as satellite and cable TV. Now, let's see what they mean and how they differ.
What Is OTT?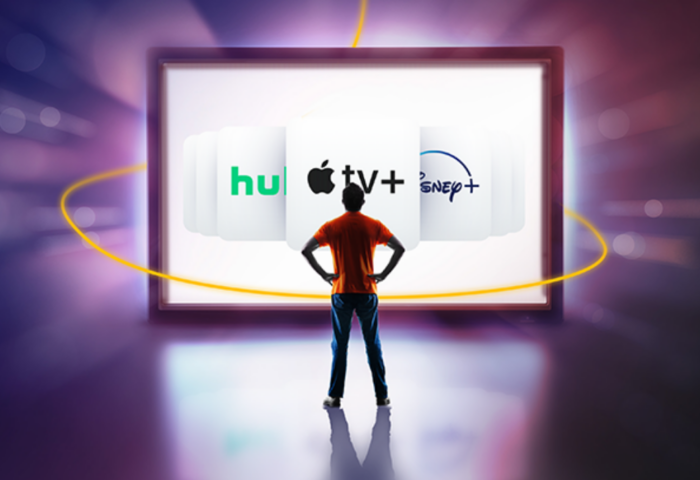 OTT is the distribution of film and video-on-demand (VOD) content over the internet without the need of subscribing to traditional satellite or cable TV services such as AT&T, DirecTV, and Time Warner Cable. Some famous examples of OTT solutions are Amazon Prime Video, Netflix, and Hulu.
What Is IPTV?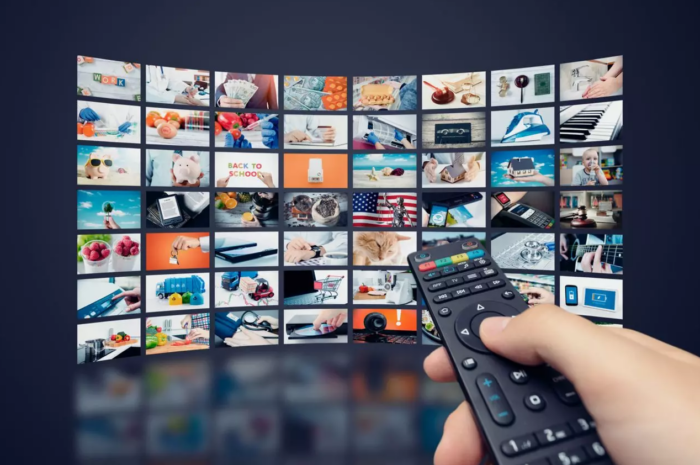 Internet Protocol Television is a technology that allows customers to watch TV programming and videos, both live and on-demand. In this system, the IPTV provider offers its services to the customer through Internet Protocol (IP) technology via a broadband connection. It's somewhat different from digital video streaming services accessed by countless users, such as YouTube and Netflix, but it has a similar nature.
How Does IPTV Work?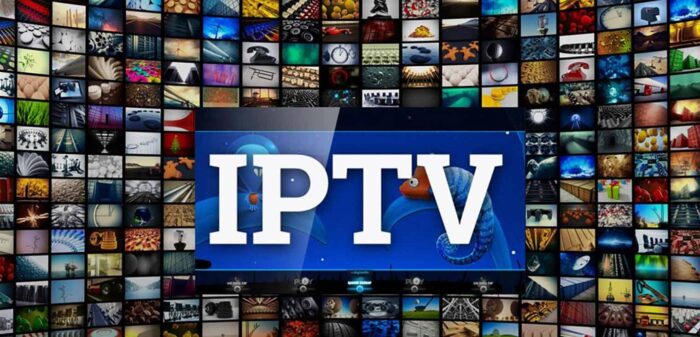 The architecture itself is pretty complicated, but the way it works is straightforward. It uses IP, a transport protocol, to deliver content to the viewers. When they click on a TV program or video, a server divides it into data packets and sends it over the internet.
It's important to note that old TVs can't process IPTV, so they require a set-top box such as Roku, Apple TV, or Amazon Fire TV. These devices translate what you receive over the internet connection to a format readable by your TV.
On the other hand, computers don't require external equipment. As a workaround, you can mirror the display to the TV to use IPTV without a set-box.
What Is Live Streaming?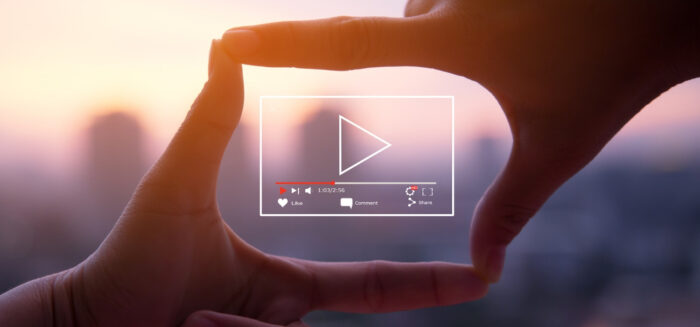 Live streaming is the process of delivering video content to viewers as if it were in real-time. An array of protocols over the internet allows platforms to transmit live streaming content to viewers. As the data itself can be substantial, it requires dedicated technology and equipment.
At its core, live video streaming helps people experience events and exhibitions that they wouldn't be able to attend in person. Meanwhile, businesses can use it to engage with their target audiences and even their employees. Some popular uses include virtual events, sports coverage, concert streaming, marketing, and online education.
OTT vs IPTV vs Live Streaming? What Are the Differences?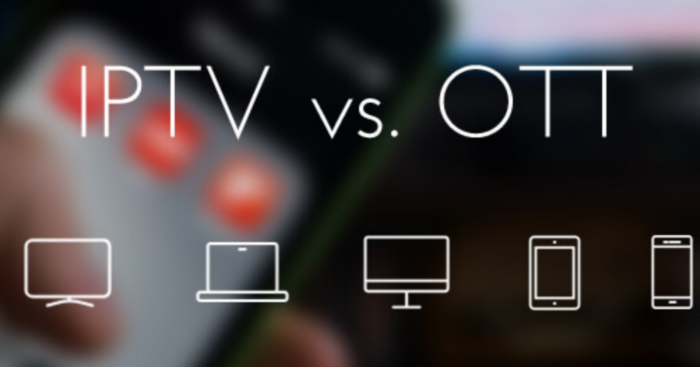 These three systems deliver their content through the internet, so what are the differences between them? Here is a summary of the fundamental differences between IPTV, OTT, and live streaming:
| | | |
| --- | --- | --- |
| IPTV | OTT | Live Streaming |
| Focuses on network scalability, infrastructure, and end-user applications | Doesn't need multiple operators to control and distribute content | Behaves similar to OTT, but it's harder to manage content  |
| Requires three essential components: private IP connected TV, content headend, and set-top box | Delivers content to connected devices via the open internet and doesn't require external equipment | Provides content through the public internet |
| Uses the ISP's infrastructure to deliver content in a unique network resembling digital cable | Doesn't have a dedicated network | Doesn't have a dedicated network |
| Service providers work alongside TV channels to distribute their programming with other options such as recording and replaying | Works with production and distribution companies to acquire and deliver on-demand content | Primarily provides user-created content or virtual access to live events, sports, etc. |
IPTV uses the service provider's infrastructure to deliver content. It sends the requested shows and movies through your internet connection via an IP network. Meanwhile, both live streaming and OTT use the public internet.
Internet service providers that offer content from OTT solutions do so by transferring data packets instead of video content, so it's more inefficient. They don't distinguish between a data packet carrying video streaming and e-mail data.
The picture and content quality for each service are different as well. As live streaming and OTT solutions use the open internet for transport, the quality of the stream entirely depends on the speed and stability of the internet connection.
Several OTT solutions offer on-demand content via premium and freemium subscription services. IPTV is similar to traditional TV subscription services. On the other hand, live streaming is primarily free or used as a tool. Still, some platforms allow users to monetize content and put up paywalls.
The content isn't controlled with standardized metrics in OTT and live streams, as it happens with IPTV. As OTT provides media via aggregators and often has user-generated content, most platforms can't guarantee quality. With live streaming, the content is primarily user-generated or used as a tool, so it's even harder to manage its quality.
Conclusion
These three video streaming services have continuously grown in the last few years. Whether users lean toward OTT, IPTV, or live streaming platforms depend entirely on their experience.
Most IPTV business opportunities come at the expense of cable TV, while satellite keeps holding on well. However, viewing habits show a more favorable transition toward OTT monetization and SVOD solutions such as Netflix, Amazon Prime Video, and Hulu. It's even more accentuated nowadays with the advent of several OTT all-in-one video streaming platforms.
Those who effectively leverage OTT solutions while delivering superior quality compared to IPTV pay subscribers are the ones who may benefit the most from the growth in the video streaming business.