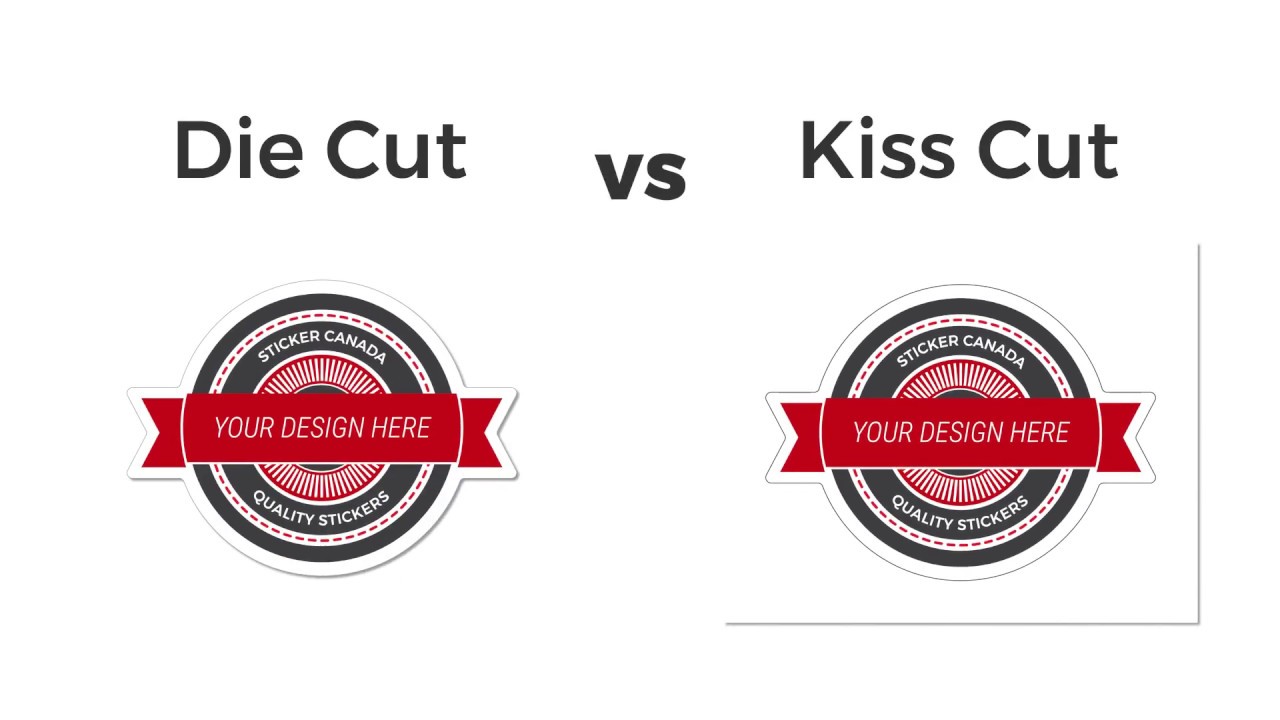 Stickers are powerful products for improving your brand awareness and visibility, but since there are so many options on the market, you might be thinking about using one of the two most popular options, either die or kiss-cut adhesive labels. If so, you should know that the differences between the two options are small, however, they do have different purposes.
In order for you to make a suitable decision for your business, you might be thinking – what are the differences between the two options? Fortunately for all business owners, the article below will shed some light on the entire topic, so, without further ado, let's take a glimpse at the differences that'll assist you with making a suitable decision:
1. The Largest Difference is in The Design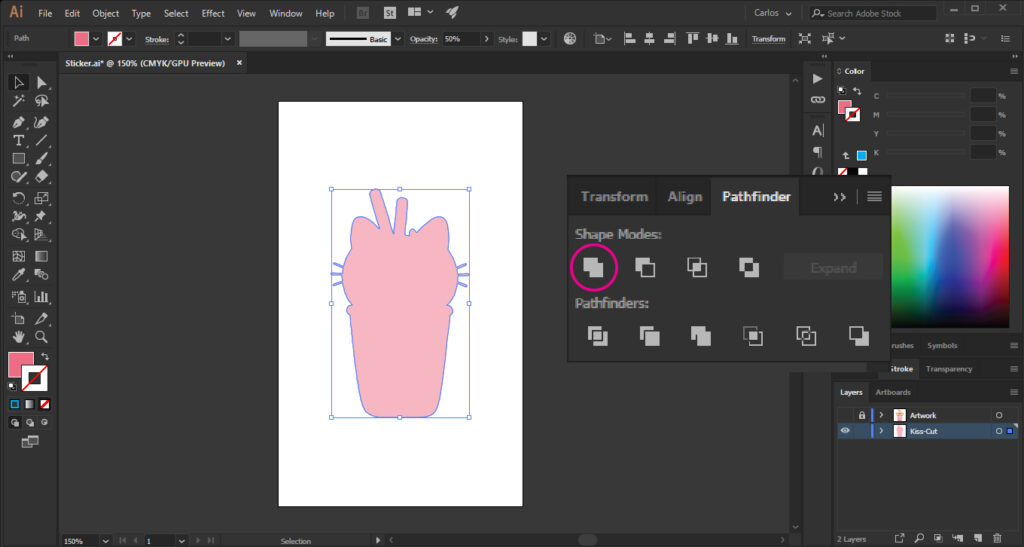 One of the first differences that these labels have is the design, more specifically, the shape. For instance, let's say that the logo of your company is an airplane. If you decide to order kiss-cut labels, the airplane will be in the middle of the material, and it'll also feature some excess areas on the sides, which means that they'll be larger, as well as sturdier.
On the contrary, if you decide to order a die-cut, the items you'll receive will have an airplane in the center, however, there will be no excess space around it. This option will also attract the attention of the viewer mostly because it'll feature a visually appealing shape. With ease, StickerYou make stickers in any form, size, and quantity that are entirely unique. Watch your own design come to life by simply uploading your image or logo to our Sticker Maker, or create artwork online and select from hundreds of images in our art bank.
2. The Backs Are Different
When discussing traditional labels, they are manufactured on large sheets of material in one go, which means that each of the labels will be cut and pasted in diverse areas of the sheet. When you order die-cut, you'll be able to showcase the exact shape of the layout.
If you want kiss-cut adhesive labels, a rectangle or a square will be cut, meaning that the design you want will be in it. This means that you'll get larger pieces of paper than the initial layout. This will improve the visibility and it'll also allow people to quickly and easily apply them to different areas. There are also kiss-cut stickers with free custom shapes like the ones offered by customsticker.com.
3. The Materials Are Similar But Can Be Different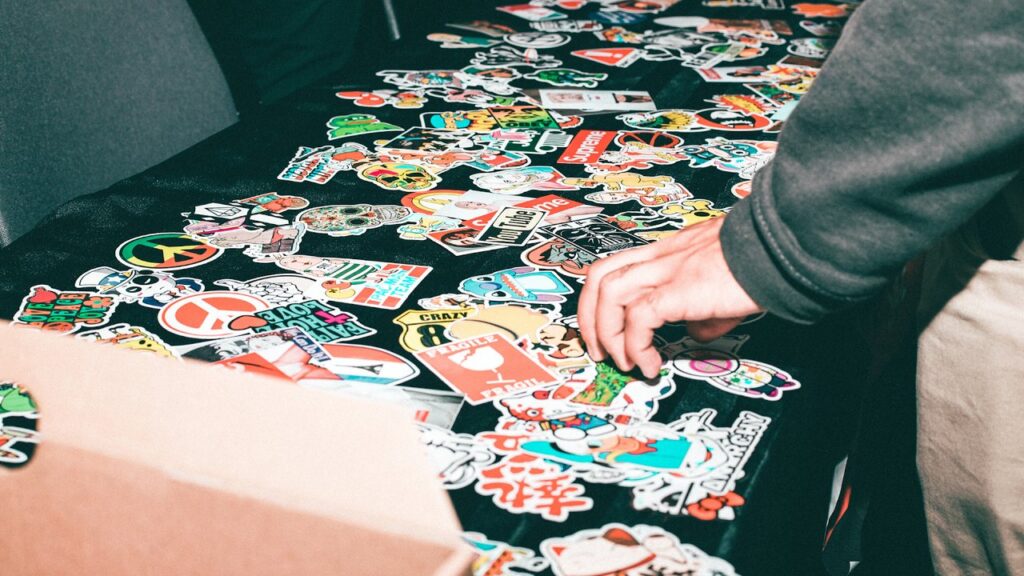 The materials used for both options are similar, but they could be different. No matter if you order paper or vinyl for your adhesive labels, the manufacturing process won't be impacted by it. Keep in mind, both options have to be hue-graded, as well as UV laminated, which means that there isn't a major difference between the materials that you could choose for printing them.
4. The Durability Levels Vary
Various banners, mottos, and decals all have gentle shapes, which means that they could get distorted when they're being printed out. However, if you opt for kiss-cut, you won't need to care about the shape being destroyed, mostly due to the fact that they'll already feature a paper backing.
You should know, with die-cut labels, this could become a major problem. Why? Well, when you peel the shape from a larger piece of material, the edges can be easily broken, torn, or completely destroyed. Hence, when talking about durability and sturdiness, a kiss cut has an advantage.
Additionally, if the layout you opted for is complex and detailed, you might want to order kiss-cut stickers, mostly because they'll be sturdier, which means that they'll last for a longer time, no matter where someone chooses to place them. Keep in mind, if you want a rectangular or round shape, choosing a die-cut will be okay.
5. The Application Process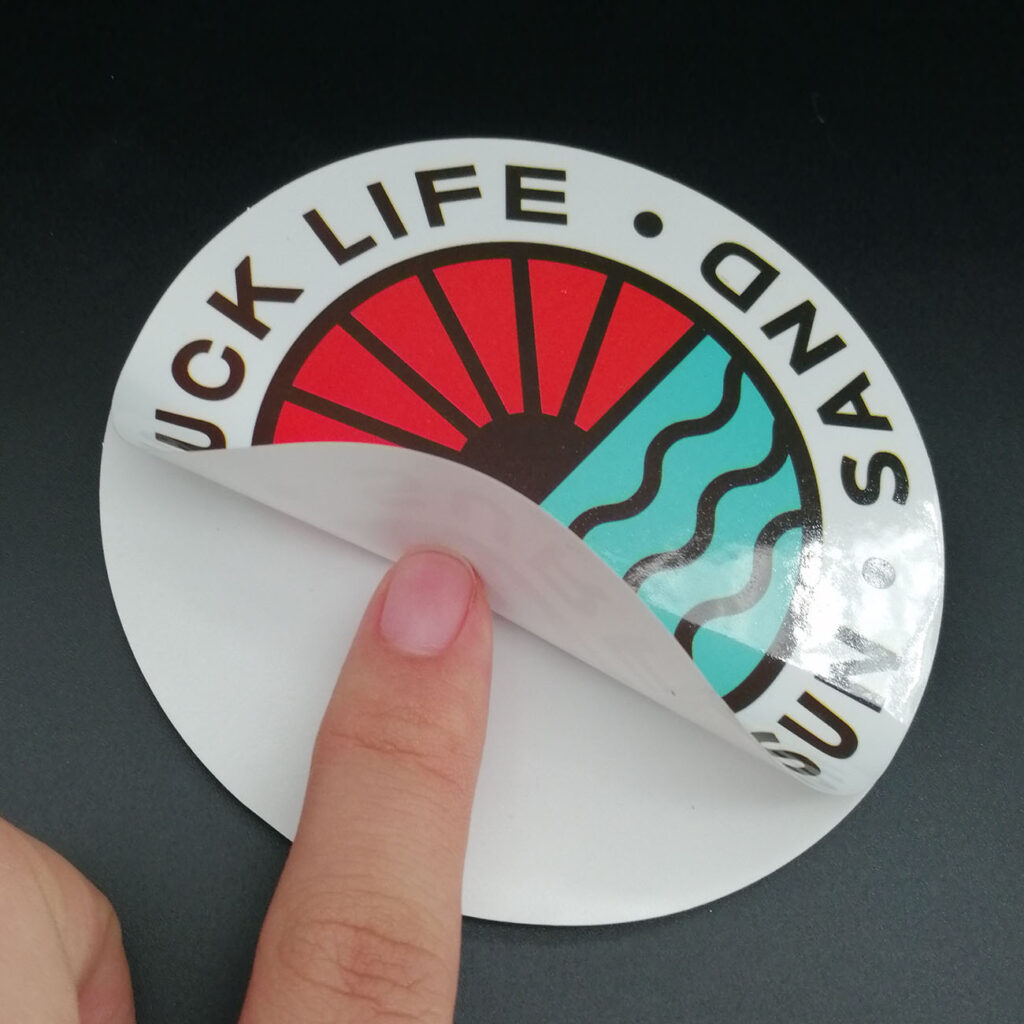 When considering each of the options, you should know that the application process is quite different. Applying the stickers could be time-consuming, especially since you'll have to peel the backs from each of them, and you'll also have to ensure that you don't damage the edges.
As we already mentioned, kiss-cut options will have an advantage over the other ones, mostly because the edges and paper aren't as gentle, which means that you could quickly peel the adhesive labels from the sheet, without caring about damaging the edges or the entire piece.
With the other option, this may be a little bit trickier, mostly because you'll need to peel the center areas instead of one big area, hence, it'll take more attention and time to apply them where you want. Besides this, the delicate and complex designs could easily get torn when someone tries to quickly peel them off, meaning that you could end up damaging a lot of them.
This is why you have to consider what they'll be used for. If you, for instance, have to apply them to you're front window, packaging, or doors, you should definitely order kiss cut. However, if you want to give them to your clients, you might need to use die-cut, mostly because they'll be applied to one item.
So, What Should I Opt For?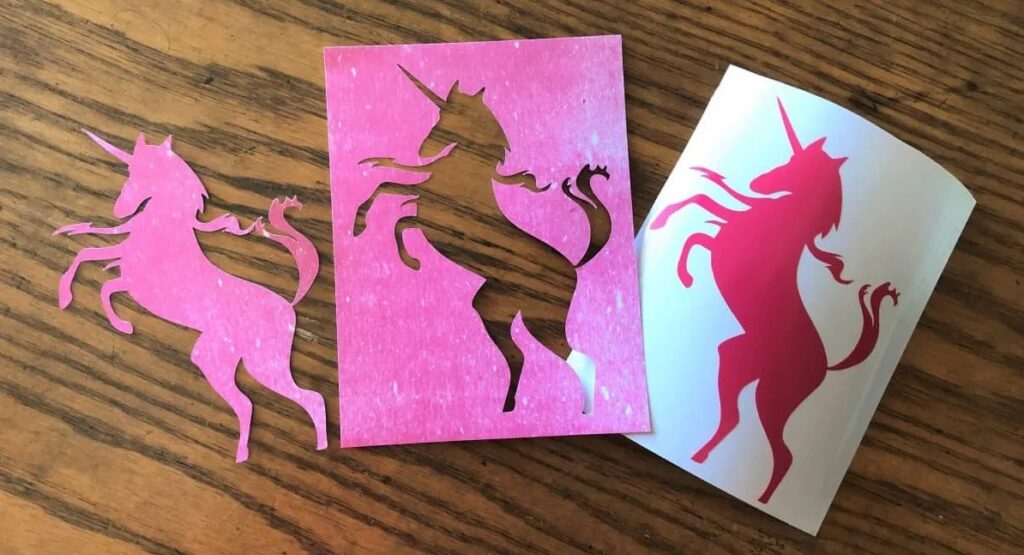 By now, you probably know that your choice will rely on the shape, layout, as well as application process of the labels. If the layout doesn't feature any turns and details, you might want to opt for a die-cut. However, if you opt for larger more detailed designs, you will want to choose the kiss cut option.
This means that, if you only want the adhesive labels to feature your business name, it'll be quite simple, which implies that you could opt for a die-cut. On the other hand, if you wish them to feature your logo or the shape of some of the items you offer, you should go with kiss cut options.
Conclusion
There is a wide range of differences between die- and kiss-cut. And, as you were able to read from the list above, you'll want to choose stickers depending on what you're planning on using them for, as well as where you're planning on placing them, hence, ensure that you determine these important factors.
So, now that you're aware of all the differences between the two most common options, you might not want to lose any more of your free time. Instead, go back to the beginning of our list, go through it once again, and then determine whether die- or kiss-cut stickers are suitable for your business.